The Marvel collection of films and series showcases many actors who have played more than one character in the Marvel Cinematic Universe. With the Multiverse in mind, how does this affect the future of the MCU?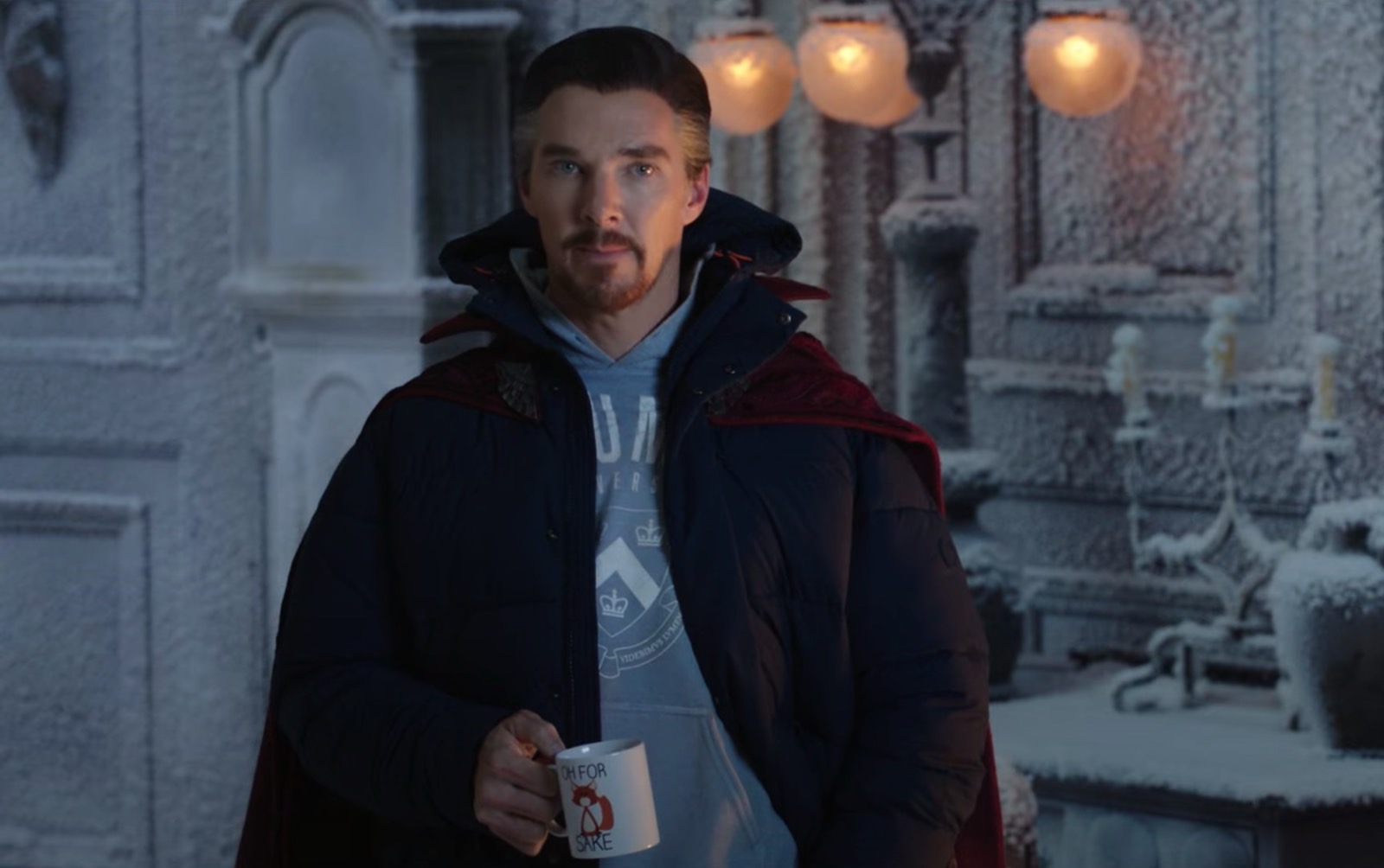 Related: Marvel Confirms Original Actor's MCU Return as "Coolest Character"
Marvel has seen the face of nearly every Hollywood star. Everyone from Samuel L. Jackson to Taika Waititi has played some part in telling the episode journey of the Marvel Universe.
When it comes to getting a role in a Marvel movie, every character somehow adds to the overall story, and that actor has a massive responsibility on their hands. The smallest of characters might be mentioned a decade from now — you never know with Marvel.
Given that every Marvel fan knows about the multiverse at this point — thanks to events in Loki and Spider-Man: No Way Home — it's tricky having one actor play two characters in the same Universe.
Michelle Yeoh
Actress Michelle Yeoh has had her fair share in every genre, from James Bond spy movies to Marvel superhero films.
Yeoh has appeared in two MCU movies in the last four years: Guardians of the Galaxy Vol. 2 (2017) and Shang-Chi and the Legend of the Ten Rings (2021).
Michelle Yeoh portrayed Aleta Ogord in Guardians of the Galaxy Vol. 2., an original member of the Guardians in the comics. Though her screen time is incredibly limited in the second Guardians movie, she has her own lines during Yondu's (Michael Rooker) ceremony. However, that's all we see of her in the movie, so you have to spot her quickly.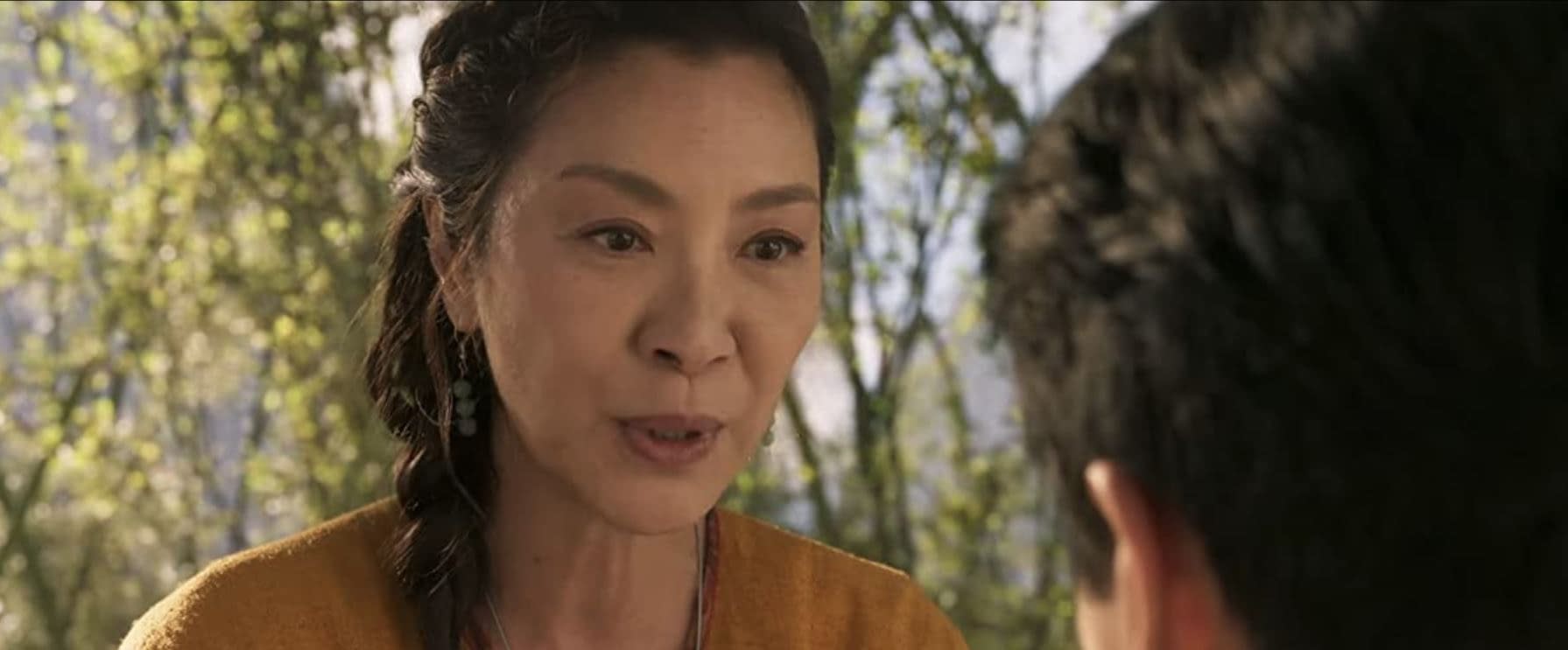 More recently, Yeoh also portrayed aunt Jiang Nan in Shang-Chi and the Legend of the Ten Rings.
Given that Shang-Chi and Guardians of the Galaxy share the same universe (Earth-616), it's pretty confusing that Yeoh plays both an extraterrestrial traveler and Shang-Chi (Simu Liu). With that in mind, it makes you wonder what Marvel has up their sleeve, as they could have cast another actress for either role. However, the characters are very different and Yeoh truly shines in her much larger role in Shang-Chi and the Legend of the Ten Rings.
Gemma Chan
Crazy Rich Asians (2018) star Gemma Chan made her Marvel debut in Captain Marvel (2019) as Kree tactical sniper Minn-Erva.
Interestingly, Chan is leading the ensemble cast for Marvel's upcoming Eternals (2021) film, coming to theaters this Fall. Chan plays Sersi, the cosmic-powered Avenger who will make her debut (again) alongside Angelina Jolie's Thena and Richard Madden's Ikaris.
Chan shared with CinemaBlend:
"I feel very lucky to have been welcomed back into the MCU so quickly after my first appearance; the reception has been very warm. I feel fortunate because we had a lot of crossover in the crew between the two films so there was continuity in that sense, but these are completely different projects, in completely different times, the characters are different."
What's crazy is that Chan's second character, Sersi, is an omnipresent terrestrial that transcends time and space and most likely knows about the existence of the Kree.
However, it's not uncommon for space aliens to look alike.
Laura Haddock: Random Captain America Fan and Meredith Quill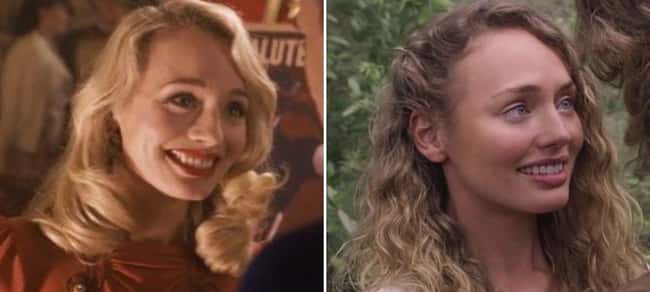 Laura Haddock isn't the most recognizable name when it comes to listing off Marvel actors. Still, she's appeared in both Captain America: The First Avenger (2011) as a girl asking for Steve Rogers' (Chris Evans) autograph and Peter Quill's (Chris Pratt) mother, Meredith Quill, in Guardians of the Galaxy Vol. 2 (2017).
Haddock plays one of the most important roles in the entire Marvel Universe by giving birth to Star-Lord, given Quill is sometimes blamed for the events of Avengers: Infinity War (2018) and Avengers: Endgame (2019) after failing to stop Thanos early in the game.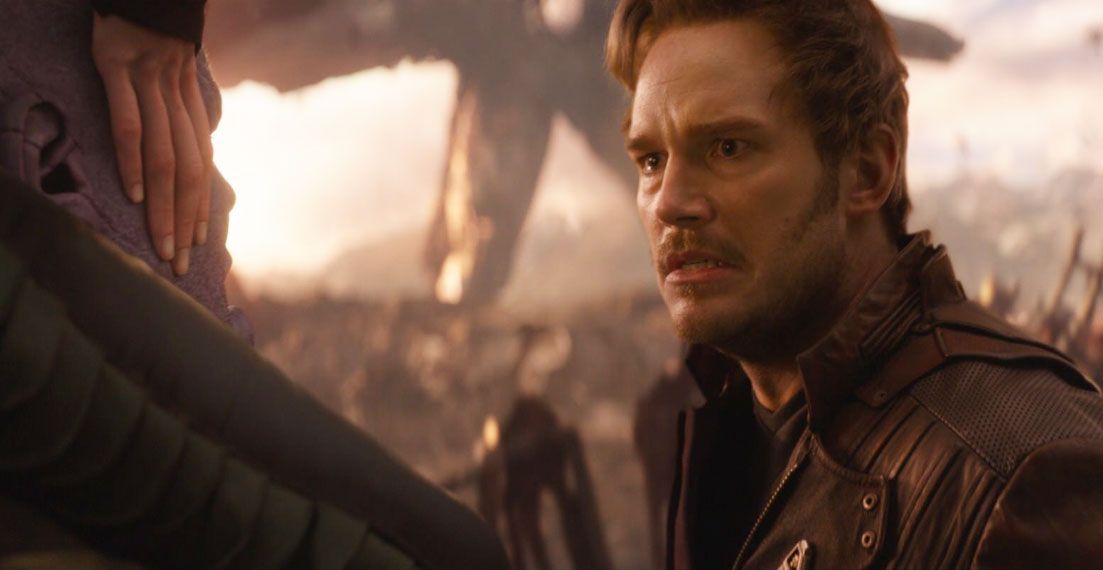 Who would have thought Haddock would go from playing a nameless Captain America fangirl to Peter Quill's mother six years later, a huge motivator for his actions and overall choices throughout the Marvel galaxy.
Kenneth Choi: Jim Morita and Principal Morita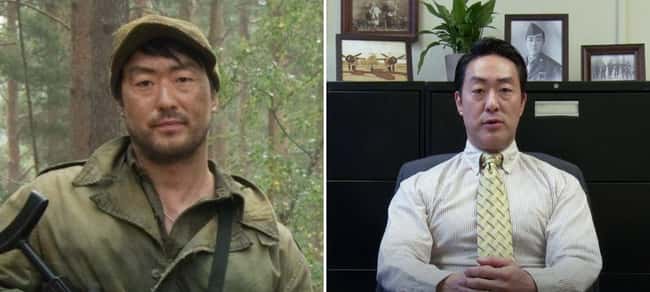 Related: Marvel's Recast Black Widow May Make MCU Return Next Year
Kenneth Choi's portrayal of Howling Commando Jim Morita in Captain America: The First Avenger and the character's descendant Principal Morita in Spider-Man: Homecoming (2017) and following Tom Holland Spidey series is a fan-favorite fact.
Rather than recasting Choi, Marvel purposely invited the actor back to play Veteran Jim Morita's grandson. Principal Morita at Midtown School of Science and Technology plays an important role in Spider-Man: Homecoming, as he's a reinforcing motivator in Peter Parker's (Tom Holland) life after the Avenger-student was caught skipping class and missed the national Academic Decathlon in Washington, D.C.
Benedict Cumberbatch: Doctor Strange and Dormammu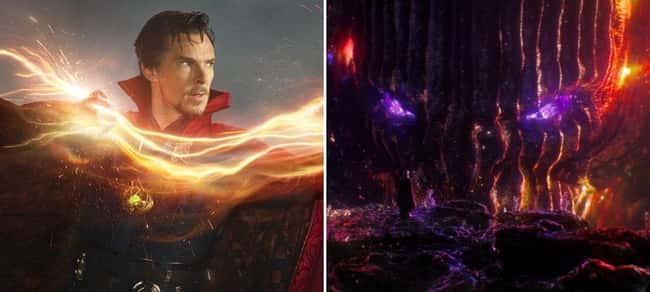 Related: The Secrets of Doctor Strange's Sanctum Sanctorum Revealed
Benedict Cumberbatch made his MCU debut in Doctor Strange (2017) as Sorceror Supreme Stephen Strange, Ph.D.
Strange's acting catalog of not only live-action roles but also voice acting. Cumberbatch is most famously known for his chilling performance of Smaug the Terranical in The Hobbit: The Desolation of Smaug (2014). Given he's a dragon, his vocal chops were above and beyond what anyone had hoped for.
Healing from a reported vocal chord tear after lending his voice for Smaug, Cumberbatch voiced Doctor Strange's main villain, Dormammu. Strange was bargaining with himself that entire time.
Chris Evans is a worthy mention on this list, given the Captain America actor also played Johnny Storm (AKA Human Torch) in Marvel's Fantastic Four (2005). Given that the two characters lie in separate universes, Evans is an honorable mention, but definitely worth bringing up because it's a wild fact!
With Marvel being so sneaky bringing back actors to play different roles in the same MCU universe, somehow they can bring back Tom Holland in some capacity after his contract with Disney and Sony as Peter Parker ends this Winter with Spider-Man: No Way Home.
Which other actors have played numerous Marvel characters? Let us know in the comments below!