If you've ever visited Disney California Adventure theme park at Disneyland Resort, you've probably ridden the Monsters, Inc. Mike and Sulley to the Rescue! attraction inspired by Pixar's hit Monsters Inc. (2001) movie.
Please note that Disney has not announced any changes coming to the Hollywood Backlot at DCA, so this is just my personal speculation.
Related: Disneyland Will Remove Guests for Inappropriate Behavior
Mike and Sulley to the Rescue! is a fan-favorite attraction and undoubtedly one of the most fun dark rides on Disneyland property. It's perfect for little ones and adults alike — from Mike Wazowski's hilarious punchlines to impressive dark ride elements — and Guests can't get enough of the attraction.
The attraction takes Guests on a thrilling journey as they relive the events from Monsters, Inc. and help Mike and Sulley find their new friend, Boo. Much like Peter Pan's Flight or Snow White's Scary Adventures — now Snow White's Enchanted Wish — Guests watch the story unfold in front of them with each new turn and, essentially, see a compressed version of the film.
But, what if the ride became more interactive? What if you were a part of the story? What if Tokyo Disneyland's Monsters, Inc. Ride & Go Seek! attraction replaced Disney California Adventure's existing Monsters, Inc. attraction?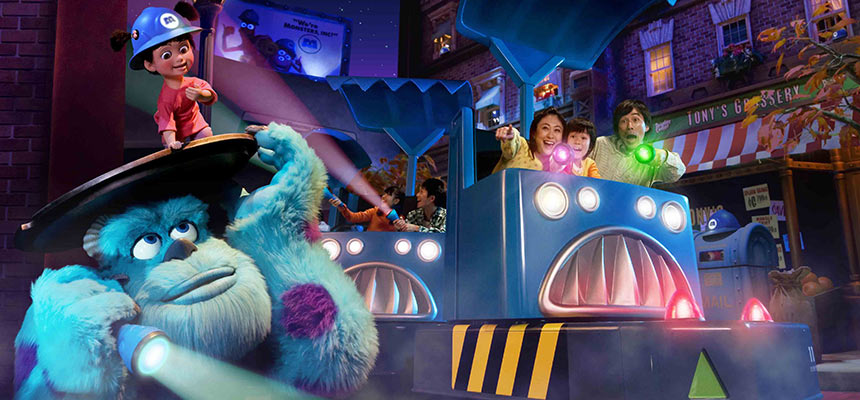 Tokyo Disneyland Resort's Monsters, Inc. Ride & Go Seek! can be found in the Park's Tomorrowland area and is a hit with Guests of all ages.
Determined to breathe fresh life into the old Meet the World show building in Tomorrowland, Walt Disney Imagineering went back to its roots and brought a dark ride to Tokyo.
In an interview with D23, Imagineering Executive Creative Producer Mark Schirmer shared:
Our journey began at Tokyo Disneyland in 2004, as it was becoming increasingly important to find something new to replace the long-closed Meet the World attraction in Tomorrowland. We knew that the film release of Monsters, Inc. had been extremely popular in Japan, and that the Tokyo parks didn't really have any Monsters presence.

Credit: Disney

Related: Disneyland Fans Overwhelm Ticket Sales, Wait Time "Recalculating"
Monsters. Inc, found huge success overseas, especially in Japan. Tokyo Disneyland Guests were eager to experience one of their favorite Pixar movies in a fun and engaging way at Disneyland. Mark went on to share:
Our story for Tokyo Disneyland guests begins where the Monsters, Inc. movie leaves off, with the monsters realizing that the human world is not harmful to them and that laughter is more powerful than the screams that they've been collecting. So Monsters, Inc. (the energy provider for all of Monstropolis) changes its corporate strategy and begins collecting laughs rather than screams. And, you guessed it: they turn the company "scare floor" into the "laugh floor" to get kids to laugh. We even changed the company motto in the front of the building to read, "It's Laughter We're After."
Taking inspiration from Buzz Lightyear's Astro Blasters and Toy Story Midway Mania on Disney California Adventure's Pixar Pier, Monsters, Inc. Ride & Go Seek! centers around Guest interactivity with the idea of flashlight tag.
Rather than keeping score, Guests try to spot as many friendly monsters as possible. You can watch a ride through on YouTube below:
Related: A Look at All of the Pirates of the Caribbean Rides at Disney Parks
You can already tell how much fun Monsters, Inc. Ride and Go Seek! really is.
I mean, come on — Both rides share similar practical effects with the disappearing Randall, and many of the animatronics are the same, but Tokyo's animatronics are sporting flashlights. The ride layout between the two attractions is almost identical, but Tokyo Disneyland's version has far more pixie dust in every square inch. And, because you're encouraged to explore every aspect of the ride, Imagineering made sure to hide countless numbers of little monsters and gags for Monsters, Inc. Ride & Go Seek! riders.
Guests are perfectly immersed in the bustling Monstropolis City as citizens frantically look for a human child (2319!), and Mike and Sulley help keep Boo safe with their handy flashlights. You get to fight off Randall, and the Monsters, Inc. story is perfectly explained throughout the ride.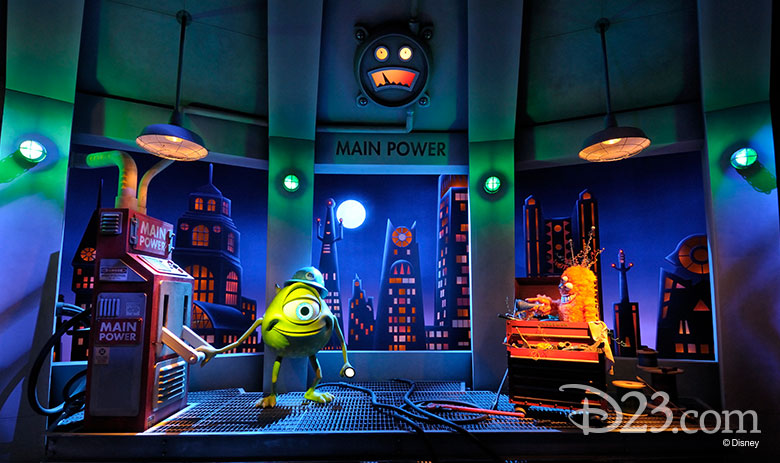 Reviving Hollywood Backlot
In recent years, Disney California Adventure's Hollywood Backlot has become somewhat of a ghost town.
The Hollywood Backlot has always been a tough spot in DCA. Before Monsters, Inc. Mike and Sulley to the Rescue, the infamous Superstar Limo filled the show building with what was arguably a less-than-fabulous attraction. The show building adjacent to it housed MuppetVision: 3D — which is now showing Mickey's Philharmagic.
In recent years, fan-favorite Marvel characters used most of the Hollywood Backlot area as a meet-and-greet area. Spider-Man, Captain Marvel, and Black Widow were all prominent throughout this little land as they waited for their own area, Avengers Campus, to officially open.
But, with Avengers Campus officially opening on June 4th, 2021, what's going to happen to this area of California Adventure?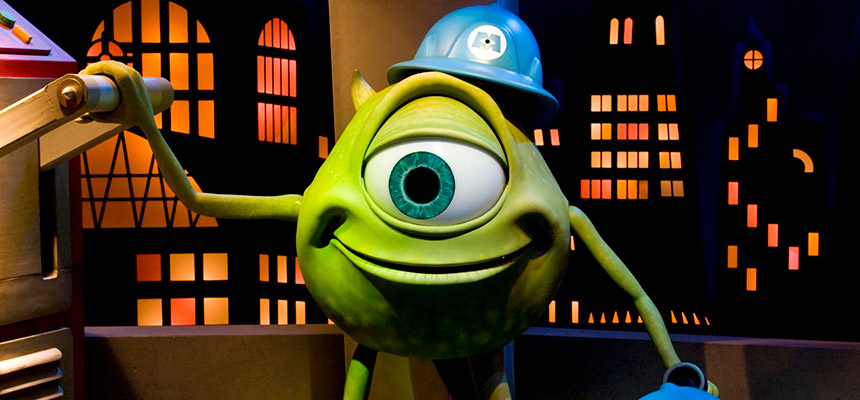 The Hollywood Backlot will be incredibly outdated when Avengers Campus reopens because all of the superheroes will be in down the street.
So, what will Disneyland Resort officials do with the backlot, which used to have all of the meet-and-greet areas?
Here's where Monsters, Inc. Ride and Go Seek! steps in. The ride is similar enough to the existing Mike and Sulley to the Rescue ride that a complete retheme wouldn't be necessary, and Disney would be honoring the beloved Monsters, Inc. ride by upgrading it.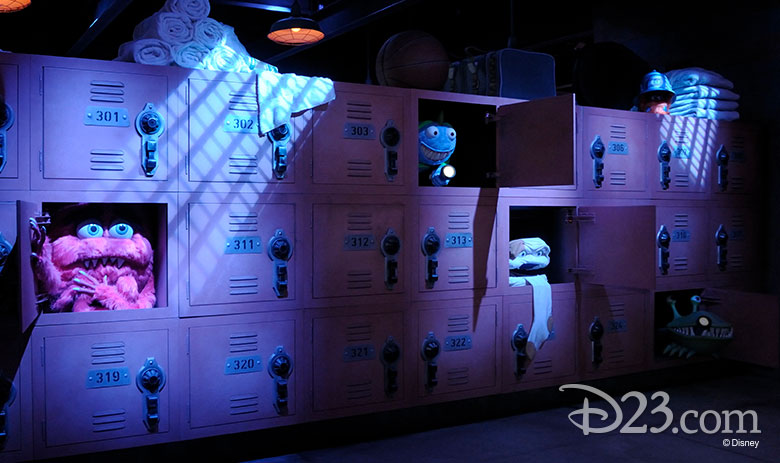 Imagineering's Mark Schirmer perfectly captures the essence of this ride:
Ultimately, there are many individual elements from the show that are quite amazing: the disappearing Randall in Monstropolis; the characters hiding in the locker room; Boo's floating door where we can actually see into her room. With flashlights in hand, they'll be able to uncover many of the fun, hidden layers throughout the attraction. There are so many cool details, and we've tried to make it a place to which guests can't wait to return, to see what else they can find. They might try to figure out how many Rockys there are, where the hidden Mickeys are, and even engage Roz in an active dialogue at the end of the show.
There's so much potential at Disney California Adventure's Monsters, Inc. ride, and we hope Disney takes this chance to breathe fresh life into that section of their park!
Do you think the Monsters, Inc. ride should be replaced? Let us know in the comments below!