On Monday, April 19, Marvel released a two-minute teaser trailer for Shang Chi and the Legend of the Ten Rings. After months of waiting, the trailer came out at the perfect time.
In the official teaser trailer above, Marvel's Shang Chi channeled everything right about "Kung Fu" movies (a genre that needs to be taken lightly). Bruce Lee's legendary Enter the Dragon is scattered throughout the trailer's fighting scenes, especially when Shang-Chi (Simu Liu) is donning a yellow suit as he fends off dozens of attacking enemies.
Marvel fans quickly shared their excitement in the YouTube comments, noting how this movie is a departure from the standard Marvel aesthetic.
One fan, Lee Tyler, shared, "Wow, this doesn't even look like a Marvel movie. They've really set a great scene here. Can't wait to see where this leads."
Related: 'Shang-Chi' Actor on Being Marvel's First Asian Superhero
Many Marvel fans, including lead actor Simu Liu, were disappointed that a trailer for Shang-Chi and the Legend of the Ten Rings wasn't released during the Super Bowl. But the wait was worth it.
After experiencing The Falcon and the Winter Soldier original series and getting a sneak peek into Marvel's new direction in filmmaking, storytelling, and cinematography during action sequences, Shang-Chi is the cherry on top for Marvel's new method of making movies.
The fight scenes in the trailer look like Jackie Chan and Mortal Kombat collaborated on a new movie.
Related: 'Shang-Chi' Actress Applauds Marvel for Asian Representation
The new Marvel movie — set to premiere after Black Widow on September 3, 2021 — features the first Asian superhero in the Marvel Cinematic Universe. Shang-Chi is breaking pre-established barriers in conventional filmmaking and helping Marvel reshape their superhero movie format.
More importantly, however, is what Shang-Chi means to the world right now. How cool is it that Shang-Chi and the Legend of the Ten Rings features an all-Asian cast?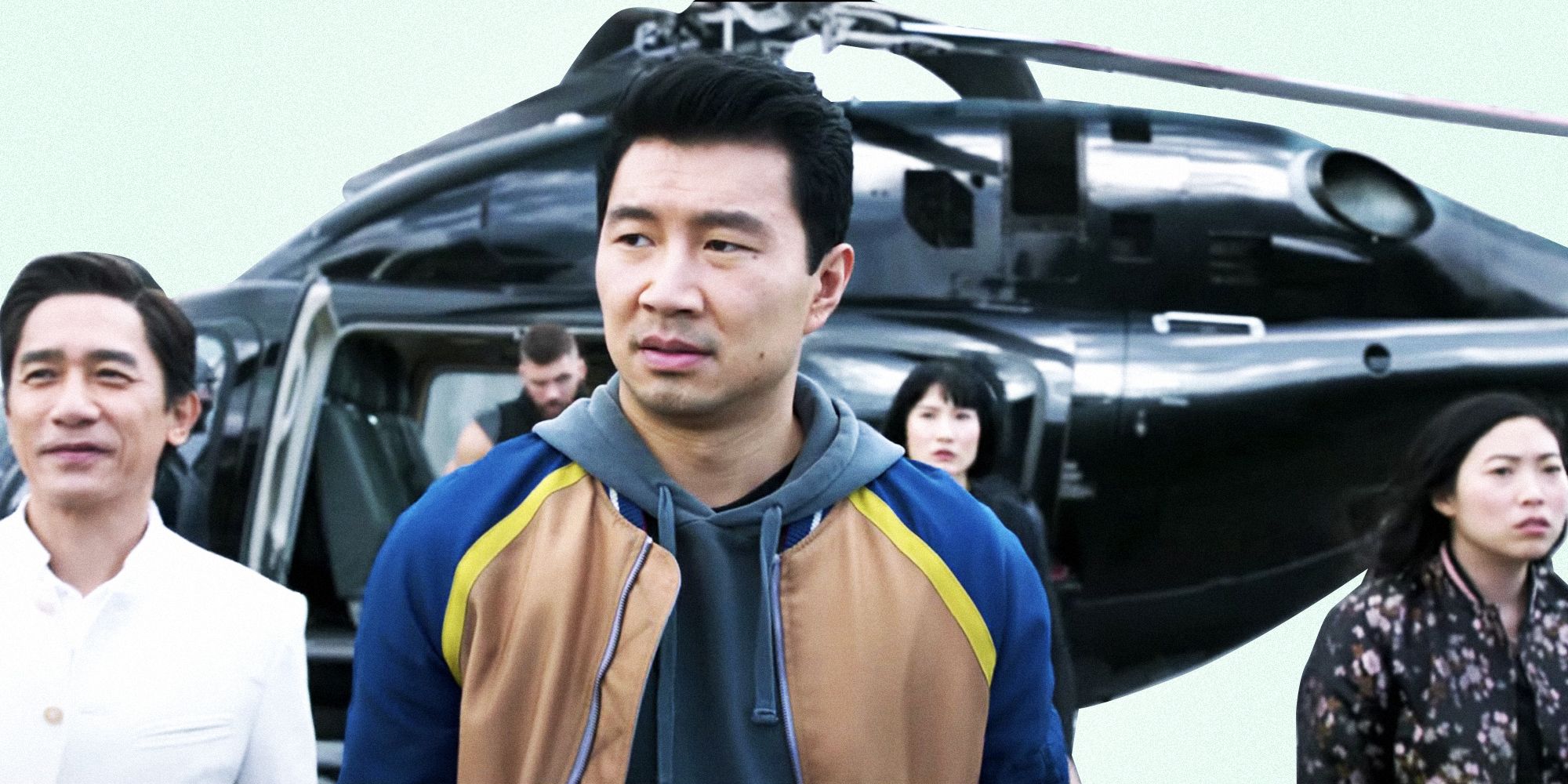 Related: Michelle Yeoh Talks Marvel's Diversity and 'Shang-Chi'
Aside from Simu Liu leading the film, Awkwafina (Raya and the Last Dragon), Michelle Yeoh (Crazy Rich Asians), and the famous Hong Kong actor Tony Leung Chiu-wai (In the Mood for Love) will be starring in the film.
We even got a look at Razor Fist (Florian Munteanu) in the Shang-Chi teaser trailer as he attacks the titular hero and Shang Chi's friend on a San Francisco bus.
Being part Chinese myself, I couldn't contain my excitement watching the Shang Chi trailer. Everything great about Bruce Lee's and Kung Fu movies' legacies in Hollywood shines through in the trailer. Marvel still throws in their quips with Awkwafina's character, but Marvel has taken their action sequences to a whole new level!
Much like Marvel's Black Panther (2018), starring the late Chadwick Boseman, changed the map for Black representation in contemporary media, Shang-Chi will be a bright light in the Asian American community.
Coincidentally, the teaser trailer for Shang-Chi came out on star Simu Liu's birthday. Perhaps the best birthday present this year, Liu took to Instagram to share his excitement about his upcoming movie.
In his post, Liu writes, "As far as birthday surprises go, this was pretty freaking rad. Well played @MarvelStudios… well played."
Still, not over the excitement, Simu Liu also shared on Twitter, "Well played @MarvelStudios. Well played."
Well played @MarvelStudios. Well played. pic.twitter.com/PNSDW4H85h

— Simu Liu (@SimuLiu) April 19, 2021
While it's unknown how Marvel plans to connect Shang-Chi with Spider-Man, Thor, Hulk, and Captain Marvel, it's exciting to see the streets of San Francisco come to life in the Shang-Chi trailer after the pandemic halted production for this upcoming Marvel movie.
However, a slight downside is that Shang-Chi will be just one feature-length film — not a multi-episode limited series like WandaVision — that gives fans an in-depth look into Marvel's first Asian superhero (possibly a future Avenger?).
Not to worry — who would have thought Bucky Barnes (Sebastian Stan) and the Falcon (Anthony Mackie) would get an entire streaming series (considering the two were trying to kill each other in Captain America: Civil War)? Perhaps Shang-Chi will spawn a spin-off series on Disney+ in the future?
Shang-Chi and the Legend of the Ten Rings will land in theaters on September 3, 2021. Grab your popcorn and get ready for this martial artist-filled movie directed by Destin Daniel Cretton that's sure to explain backstories on Iron Man, shake up the Marvel Universe, and (hopefully) tease The Eternals!
Are you excited about Shang-Chi? Let us know in the comments below!