Black Panther 2 is one of the many anticipated movies by eager Marvel fans. Still, the passing of legendary actor Chadwick Boseman has created heartache around the upcoming movie. How can you continue this franchise without the King of Wakanda and also honor the late actor's legacy? Black Panther's director/writer Ryan Coogler (Creed, Fruitvale Station) touches on the difficulty of paving a new way for the Marvel sequel, but his optimism for honoring Boseman's achievement.
Related: 'Falcon and Winter Soldier' Showrunner: Series Will Build on 'Black Panther'
In a recent interview with Jemele Hill Is Unbothered, Black Panther 2 writer/director Ryan Coogler gave insight into the upcoming sequel and his grief surrounding Boseman's tragic passing:
"One thing that I've learned in my short or long time on this Earth, however you want to look at it, it's difficult to have perspective on something while you're going through it. This is one of the more profound things that I've ever gone through in my life, having to be a part of keeping this project going without this particular person — who was like the glue that held it together.

"That said, you have a personal life, you have a professional life, you got a private life. When you work in something that you love, those things blend, they come together, right? Your life kind of becomes your work for the better part of it. So, I'm trying to find a work-life balance, so I'm working on building two things that can stand on their own. I'm not there yet. But, this is without question, the hardest thing I've ever had to do in my professional life."
Related: Leaked Release Dates Complete Marvel's Phase 4 Plans
Chadwick Boseman's career spanned genres, from a rock biopic on James Brown's fabulous life (Get on Up) to a Vietnam War film about a veteran seeking hidden gold (Da 5 Bloods). On top of that, the Civil War actor won a Golden Globe for his performance in Ma Rainy's Black Bottom. Undoubtedly, Chadwick Boseman's legacy will forever be remembered as T'Challa/Black Panther in four Marvel films, including Avengers: Infinity War (2018).
His sudden passing in August 2020, following a four-year battle with colon cancer, rocked the fandom and the Marvel Cinematic Universe and every Marvel fan. Boseman re-directed African American history and the Marvel Universe with his superhero film.
2018's Black Panther shattered box-office records, earned numerous Academy Award nominations/wins, and is the highest-grossing film led by an African American cast. Without a doubt, Black Panther 2 will be one of the anchor films as Marvel enters into Phase 4, but without Chadwick Boseman, the film won't be the same.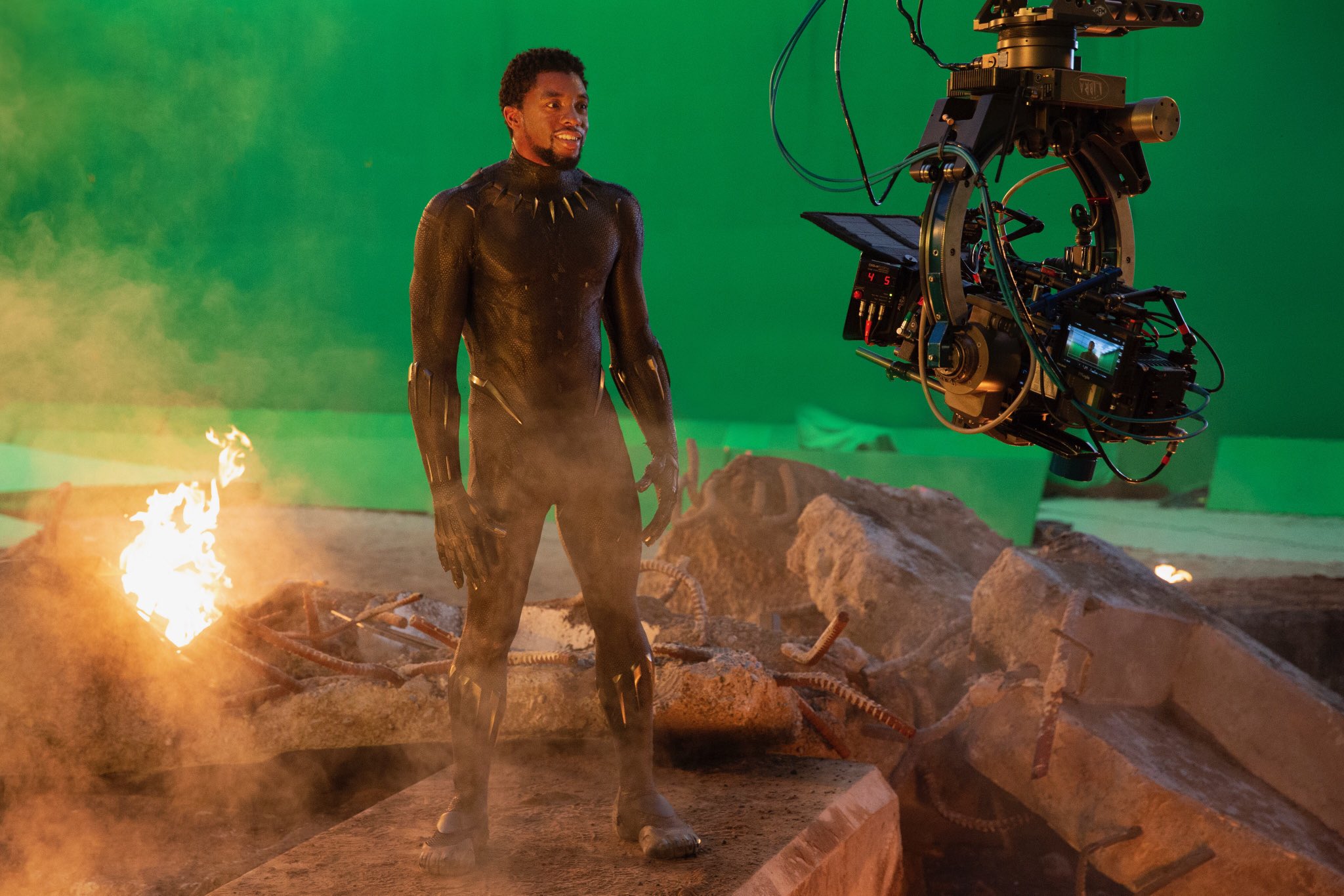 Related: Michael B. Jordan Confirms He Would Return to 'Black Panther 2'
Wakanda is forever in the heart and work of Ryan Coogler. He has every right to take the necessary time to produce a script that he believes Chadwick Boseman would be proud of. Nonetheless, Coogler shared his grief on writing a script for over a year that Boseman would never read. The young director will, without a doubt, make Chadwick Boseman proud with Black Panther 2.
Marvel confirmed they would not recast Boseman nor use CGI to "recreate" the late actor. There is little know surrounding Black Panther 2, but rumors suggest that the Black Panther helm could pass to T'Challa's sister Shuri (Letitia Wright). Whether or not she will become the new Black Panther in this Marvel film, the is reportedly scheduled for a July 2022 release.
Are you excited for Black Panther 2? Let us know in the comments below!