If there is one thing we can count on, it's that The Walt Disney Company will give us something to go "aww" at for about a year or so. A little dash of cuteness that ends up taking over audience focus, and becomes the internet's latest obsession. And year after year Disney managed to deliver the cuteness either through Walt Disney Animation or through Pixar, Lucasfilm, and Marvel for the entirety of the 2010s.
So, as we say goodbye to 2019 and the rest of the past decade, let's take a moment to look back on that cuteness by remembering the cutest characters to come out of every year between 2010 and 2019:
2010: Pascal & Maximus (Tangled)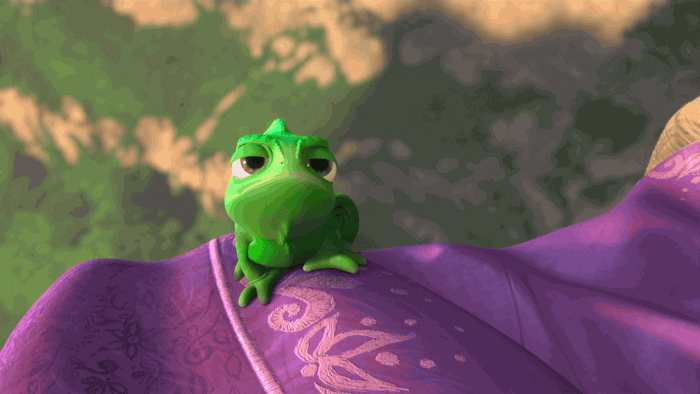 The 2010s began with Walt Disney Animation's 50th film and first computer-animated feature film. Tangled introduced Disniacs to Rapunzel, and Flynn, but more importantly, we met Pascal and Maximus. These two wacky characters pack so much sassy personality that it's hard to contain them.
Is it a cop-out to group them both together? Maybe. But the duo really is a package deal for this film franchise. They are two halves of the same sassy cute coin.
2011: Winnie the Pooh & Friends (Winnie the Pooh)
2011 saw a lack of new cuteness but also the revival of some good old fashioned Disney. Winnie the Pooh and all his pals returned to theaters in another series of adventures in The Hundred Acre Woods. At the point of this article being written, this was the last hand-drawn feature-length animated feature made by Walt Disney Animation Studios.
Winnie the Pooh and his pals are classic characters that got their chance to take center stage once more with Jim Cummings voicing Pooh and Tigger, John Cleese as the Narrator, and Craig Ferguson as Owl. The film is filled with witty humor and wholesome adventures that every Disniac can appreciate.
2012: Vanellope von Schweetz (Wreck-It Ralph)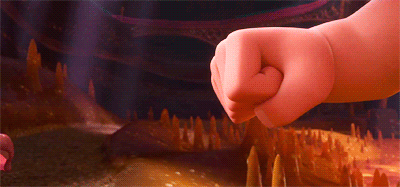 2012 was the year of Princess Vanellope von Schweetz. This crazy candy-racing princess with her squeaky voice melted the heart of everyone who watched the movie. Her child-like innocence combined with her action hero agility made her an instant favorite. She connected with audiences as the quirky outcast who has always been told she is a problem but who, in the end, proves herself to stand above the rest.
2013: Olaf & Sven (Frozen)
Thanksgiving 2013, we got our new favorite snowman and reindeer. Olaf, the completely innocent little snowman voiced by Josh Gad walked into our lives saying "Hi I'm Olaf and I like warm hugs!" This is of course after we meet the lovable reindeer, Sven, and his human, Kristoff. Sven is a "Silent Bob" type, speaking through Kristoff and using hilarious body language to convey everything else.
Olaf is one of the most lovable and loving characters to come out of Disney, melting our hearts with lines like "Some people are worth melting for," and hilarious songs like "In Summer." He and Sven have brief but hilarious moments together, mostly in a battle for Olaf's carrot nose. But the two form an amazing friendship and, like Pascal and Maximus, are two sides of the same coin.
2014: Baymax (Big Hero 6)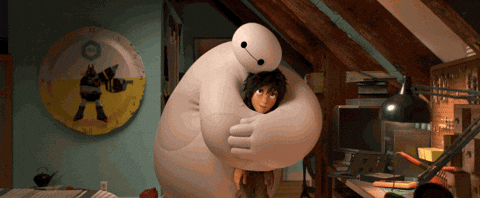 Marvel's cuddly caring action-packing healthcare professional was the most adorable and lovable character to come out of a Disney movie in 2014. Dedicated to healing protagonist Hiro Hamada's emotional damage, Baymax dawns an armored suit to become a superhero. This tender, round, marshmallow-looking robot has the smoothest voice, sickest moves, and unbeatable fist-bumping skills. He's also hilarious when he's deflated and on low battery.
Baymax has a childlike innocence in that he is new to the world and spends the entire movie learning and growing mentally. Throughout the film, he remains completely selfless willing to do anything to Hiro. We are very satisfied with our care, buddy.
2015: BB-8 (Star Wars: The Force Awakens)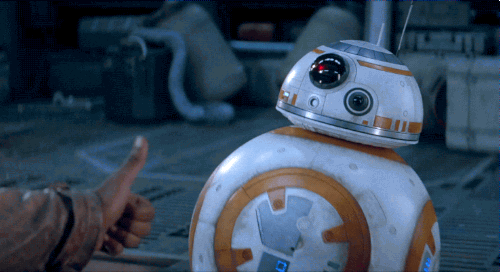 Let's B honest here, BB-8 was not met with immediate affection. This robotic beachball appeared to be a replacement for R2-D2 that was brought in as a ploy to attract the younger generation. But it turns out, BB-8 is a character all his own with enough personality to fill a Star Destroyer. He's spunky, energetic, and arguably has better banter with his humans than R2-D2.
BB-8 is extremely agile and can have a far more cartoon-like quality. He provides comedic relief in moments that don't seem anywhere near as forced as R2-D2s moments in the prequels. Also, the BB-8 Sphero toy is arguably one of the best Star Wars toys out there.
2016: Baby Dory (Finding Dory)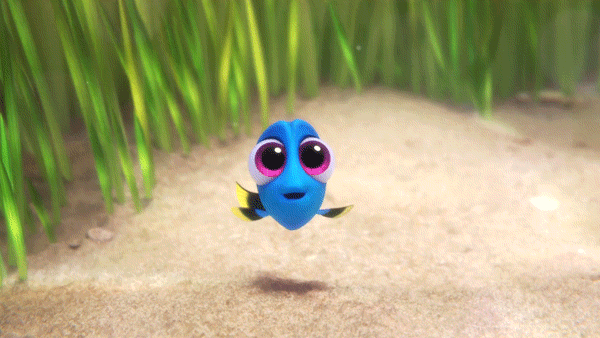 Nobody asked for Baby Dory! But nobody's complaining! Pixar shocked the world when they released the first footage of Baby Dory. Her cute little voice and those big pink eyes melted every heart, and when she got lost, it broke every heart. But, everybody loves Dory, and seeing her as a happy innocent baby struggling with her short term memory loss won everybody over instantly.
There was a lot of cuteness in Finding Dory. From the giant sea otter cuddle parties to Becky in her own quirky twitchy way. But at the end of the day, it's Baby Dory that swims above the rest.
2017: Baby Groot (Guardians of the Galaxy Vol. 2)
"I am Groot." Groot's sacrifice at the end of Guardians of the Galaxy broke our hearts. The dancing sapling during the credits gave us hope for a new life. Then, Guardians of the Galaxy Vol. 2 delivered what was at one point the most adorable creature in the galaxy. Baby Groot wasn't the smartest Guardian, but his big-eyes and his courageous optimism won over the hearts of every Marvel fan. (Also, it's impossible to watch his dance scene at the beginning and not fall in love with the creature.)
Related: James Gunn on Baby Yoda: "Baby Groot would tear him into pieces."
2018: Jack-Jack (Incredibles 2)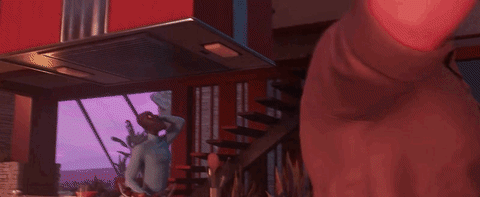 The only character to steal the show as much as "Baby Yoda". While Incredibles 2 was supposed to be a positive message to a budding generation as well as a warning against the media elites, it became over two hours of Jack-Jack antics with a little Mrs. Incredible action thrown in.
Jack-Jack is the most rambunctious, cookie-obsessed super baby in the Pixar universe. From teleportation to his demon-level tantrums, Jack-Jack is hilarious and adorable and far exceeded any expectations from the first Incredibles movie. But, if the movie didn't convince you, watch the short with Jack-Jack and Edna Mode.
2019: "Baby Yoda" (The Mandalorian)
There was a lot of cuteness this year, but let's be honest, there was no real competition. "The Child"–or "Baby Yoda" as the internet calls him–is without a doubt the cutest Disney character to come out of 2019, and the new cutest creature in all the galaxy. While yes, this is not a character from a movie, "The Child" streamed from Disney+ straight into our hearts. It has taken over the internet on an unprecedented scale and has earned the exception.
As this article is being written, we still have a lot to learn about "The Child." What's his name? What's his species called? Where did he come from? There's a good chance he will be with us for a while. But, we're not complaining.
What's Next?
Who knows what new cuteness the 2020s will bring. Little is still known about the movies and Disney+ shows that are on their way. But one thing we can count on is finding an adorable character to steal the show. However they appear, we will be ready.
What/who do you think will be the cutest character of 2020? Do you disagree with any of our claims? Let us know in the comments!
Source: Disney