So, Disney+ allowed me to go back and watch some of the old Winnie the Pooh cartoons. It dawned on me: each character plays off a stereotype found in Greek life. If you or your friends are or were involved in a fraternity, you will see it too.
Stay with me on this. Let me show you:
Christopher Robin
Let's start with the kid behind it all. Translated for Greek Life, a Christopher Robin is an alumnus that just won't go away. Maybe he's the chapter founder or an advisor or a new faculty member. Either way, each chapter's Christopher Robin refuses to grow up and go off into his own little world and always pretends to be a part of the group, and almost everything that happens with him around is his idea.
But we have to be honest. Without our Christopher Robins, we would not be a part of greek life, and without their guidance and leadership, actives can't stand on our own. Everything gets thrown into chaos.
Winnie the Pooh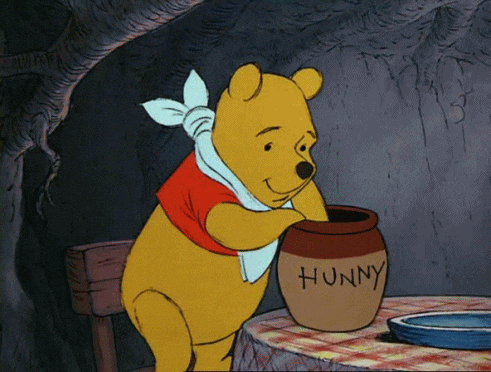 The Greek life Winnie the Poohs think of themselves as the ultimate bro without even trying. Pooh Bears rock the dad bod, everybody loves them–or at least they think everybody loves them. They can't stop eating, drink every other active under the table, and mooch off of everyone else in the chapter. But they are quick to give just as much as they take.
Pooh Bears don't have a lot of brains, but they are some of the best-natured boys in the fraternity. Pooh Bears are also often the littles or grand-littles of the Christopher Robins so, while he will never hold an official position in the chapter, he is looked to for guidance and often passes along information very poorly to the others.
Piglet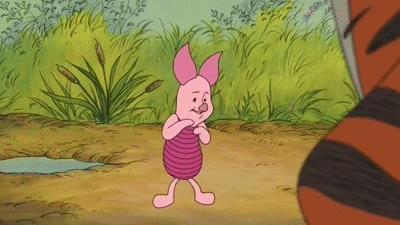 Piglets aren't necessarily the smallest brothers like we see in the Hundred-Acre Wood, but all of their stories follow the Piglet formula. They start out scared, not wanting to go through something, be it educational like a presentation or ridiculous like a skateboard trick off the house's second-floor balcony. They are afraid of everything from gravity to the IFC and all other sanction-bestowing organizations on campus. They look to Pooh Bears as protectors and as sources of courage and other confident fraternity qualities.
But, the piglets always end up taking a leap of faith and having the most epic story to tell. He is a legend that he never wanted to be. Also, because they are the first to duck and hide, they are often the only ones left and are the first to come up with a plan to save everyone.
Owl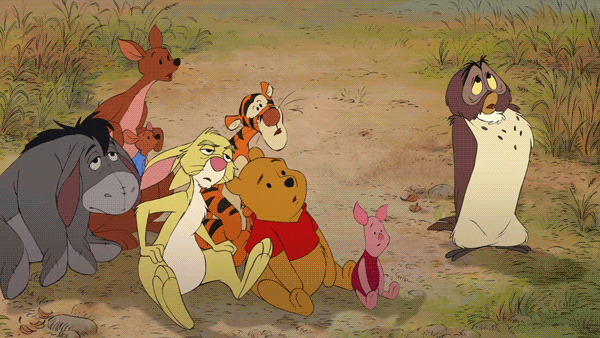 Every chapter has at least one Owl. The know-it-all that really knows nothing. Owl is often called in as the voice of reason, either by others or by himself. Owls are the kings of fake news and can talk for hours and hours without end. But Owls also know their history. They are often the legacies by two or three generations with large established families, and they talk about their relatives constantly because that is part of their identity.
The best part about Owls is that they are always known to have something to eat or drink at their place, and are always gracious hosts. So, if you can tolerate the neverending monologues, you know you're going to get fed. (Also in the movies, Owl lives high in a treehouse. I'll let you use your imagination on that one).
Rabbit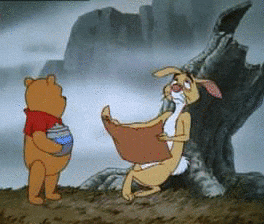 Rabbit. The somewhat neurotic OCD types that always need to have their carrots in a row. Rabbits are the most dramatic of the chapter, and they erupt over the tiniest things. Rabbits are the ones who continuously say some version of "That's it! I've had it with you all! I'm dropping!" But always come back because they know deep down they love the chapter.
In chapter life, Rabbits also try to assert themselves in positions of power like Chapter President or Sergeant at Arms, he thinks himself fit to lead, but many of his plans go awry. He gets lesson after lesson in humility. Sit down, bro. Chill. Everything is going to be okay.
Eeyore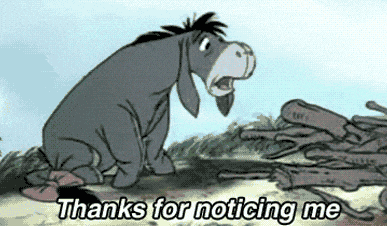 Eeyore. The one depressed active everyone in the chapter happily takes care of. While Eeyores sit in their proverbial thistle bushes and sink into their problems, they can always count on the rest of the gang to keep them around and try to cheer up. Eeyores are simple, but when you get them alone, they always bestow much-needed wisdom.
An Eeyore lives in the moment. He has a way of getting everyone to slow down and living in the moment with him right when the chapter needs it most. His house is made out of sticks, and he always loses his tail, but he is one of the most respected active in the chapter.
Tigger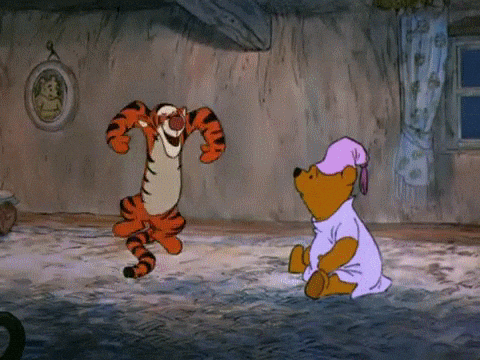 Tiggers. Each claims to be the only one, but let's be honest. They are a nation-wide breed. ADD, ADHD, ADWXYZ-whatever you want to call it, Tiggers have ENERGY! They think they are the party animals, the best looking, and the toughest, and they do their best to act like it. No, they aren't all "Chads." Because most "Chads" think themselves too cool to be as free-spirited as Tiggers.
Tiggers are the guys who never dress up for formal chapter or pin day, but are far too involved in the chapter to get away with it. Their flat is a wreck, they are always causing trouble, and always get an ear-full from the Rabbits. If the chapter is on probation for something hilarious that should be posted on Barstool, blame the Tiggers.
But Tiggers are also the most passionate and loyal of the actives. They truly live the ways of the fraternity, willing to take a bullet for anyone wearing the same letters. They are the living spirit of each chapter.
Roo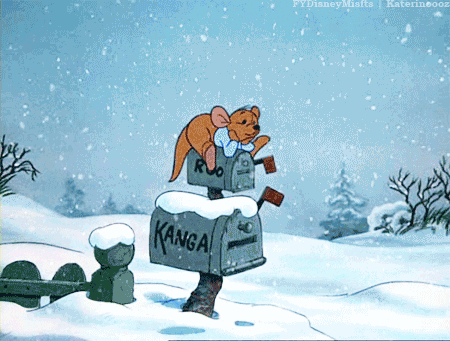 Ahh, Roo. The all-too-eager freshman. Both active and pledging freshmen, Roos are troublesome, innocent, but are always a joy and necessary for each chapter. Roos have a lot of energy, and they are ready to use it. Don't neglect them.
Roos are eager to get involved and are quick to idolize the Tiggers. They are the future spirit of the chapter.
Gopher
Brought into The Hundred Acre Wood with the constant reminder, "I'm not in the book," a Gopher is not an official member of the fraternity. Gopher is that one guy who's an independent but hangs out with the chapter so much he might as well be an active. Gophers dig into the group from their own little world.
They are resourceful and are quick to lend a helping hand to fix the situation — the outside help, which is always around. Gophers also have, do, and know things that through us back a little, but we know better than to ask. They also have a sharper wit and a faster mouth than anybody in the chapter.
Gophers drive Rabbits almost as crazy as Tiggers.
Kanga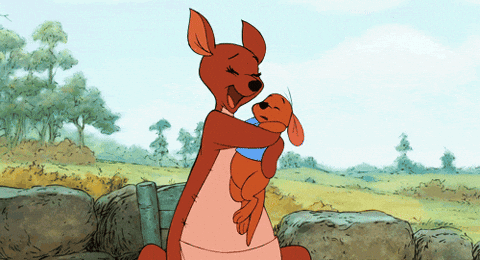 We end with Kanga. The house mom, the sweetheart, the unofficial sweetheart, the faculty member who decided to adopt you guys. Kanga's are the maternal guardian that every manchild house needs.
While she always favors the freshmen and is a little too over-protective, she can always be counted on to make letter shirts, great food, and bestow motherly advice. We don't see enough of her.
There you have it: All of the fraternity stereotypes (the G-rated version anyway) found in The Hundred Acre Wood. If you're not sold, The Many Adventures of Winnie the Pooh and The New Adventures of Winnie the Pooh TV series are available to stream now on Disney+. 
What do you think? Do you or anybody you know match any of these stereotypes? Let us know in the comments!