The internet calls him "Baby Yoda." The purists insist on calling him "The Child." But the question remains: Does the most adorable creature in the galaxy have a name, and, if so, what the heck is it?
Rest assured, "Baby Yoda" does have a name, and Disney Chairman/CEO, Bob Iger is one of the few people who know what it is. But he's not telling anyone.
"I know its real name," Iger admitted, "and it's one of the reasons I have extra security now. Because I don't want to be given some kind of truth serum by someone."
"I'll make one announcement," he continued. "The baby's name is not George."
Iger, Time Magazine's 2019 Businessperson of the Year, appeared in an interview on The Star Wars Show, the discussion of "Baby Yoda" came up, and we learned a few other things.
1. Iger called him "Baby Yoda" too!
Yes, creator of The Mandalorian, Jon Favreau #wellactually'd the CEO of The Walt Disney Company. "In my early emails to Jon Favreau," Iger explained, "I referenced in my emails, 'Baby Yoda,' it just seemed easy. And I got my wrist slapped a few times by Jon: 'It's not Baby Yoda!' 'OK, OK.'"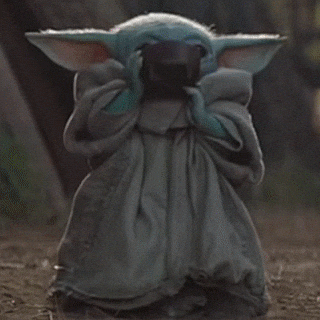 It is easier. It's more catchy and we know what you're talking about. But regardless, Iger learned his lesson.
"We don't refer to The Child, or 'the asset' the way the world is referring to The Child or 'the asset,'" he explained. "That's Baby Yoda, that's a no-no."
2. Iger is well aware of the character's success
Over 45 years of Iger's professional career was spent in television. He rose the ranks of ABC to get to the CEO position. It was that experience that allowed him to immediately see the success of what the world calls "Baby Yoda."
"I remember times throughout my career in television," he recalled, "when I saw either a character or an actor playing a character when you just knew… [Baby Yoda] doesn't have to say anything, it just emotes, just looks."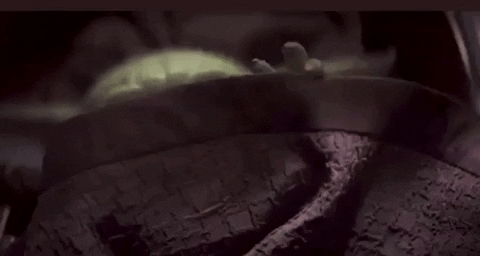 Iger is so confident in the success of "Baby Yoda"/"The Child" that he stands firm in his decision to keep "Baby Yoda"/"The Child" a secret for so long and delay the toy production.
He said:
"I know a lot's been said about the Christmas season, and everybody wants to buy The Child toys, etc., and they're not really out there. And that's because, if we had given the design out, it would have gone out to hundreds and hundreds of people probably all over the world, and we didn't want to do that. So people will have to wait, which I think actually is a good thing in this case."
Because he's right. There's no doubt that whenever "Baby Yoda" toys begin to flood store shelves, even if it's the day after Christmas, people will still line up in droves to buy them. It's not hard to imagine kid after kid getting creatively designed "I-O-U 1 Baby Yoda" paper credits under the tree this year.
Related: Fans Sell Unauthorized Baby Yoda Merch – Disney Calls Copyright Infringement
The Mandalorian season finale arrives on Disney+ Friday, December 27. Hopefully, we will discover "Baby Yoda"s real name then.
Meanwhile, you can watch Bob Iger's full interview on The Star Wars Show here:
What do you think Baby Yoda's name is? Do you think we will learn the name of his species at some point too? Let us know in the comments!