Ever since we were introduced to Baby Yoda, the internet has all but abandoned the other adorable creature in the galaxy: Baby Groot. But one man who will not be swayed is Guardians of the Galaxy director, James Gunn.
After Gunn posted a picture from a Suicide Squad holiday party, one Star Wars fan posted a comment asking who Gunn thought would win in a fight: Baby Groot or Baby Yoda?
Gunn's response: "I only know Baby Yoda as a character in memes. He looks just like a baby but Yoda so I imagine Baby Groot would tear him into pieces."
Related: James Gunn answers fan questions about future Guardians of the Galaxy sequels & more
So, not only does Gunn still favor Baby Groot, the Sci-Fi director appears to admit to not even watching The Mandalorian. Is his response coming from Baby Groot loyalty or something else?
Forget the "wow" factor. Most of Baby Yoda's value does seem to come from his "aww!" factor. This past week, Inside the Magic conducted a survey on Facebook and Twitter to see who the internet sees as the more adorable creature in the galaxy. Baby Yoda won by a landslide.
But we simply asked who was the more adorable of the two. Baby Groot definitely shows more independence and more fighting prowess in his movie, Guardians of the Galaxy Vol. 2. Baby Yoda looks to be just a 50-year-old infant. Yes, he can use the Force. But when he does, it knocks him out for hours. Perhaps we are underestimating him.
Either way, both of these adorable creatures are just fighting for second place. We already know who's really the best fighter and most adorable creature in the galaxy.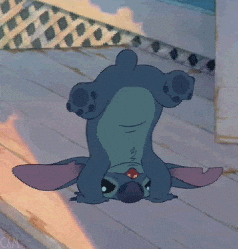 Who do you think would win in a fight? Who do you think is the most adorable creature in the galaxy? Let us know in the comments!
Source: Instagram