Baby Yoda, ahem The Child, has finally made its way to Disney Parks and I can almost hear those other adorable little green aliens going ooOOOoooo!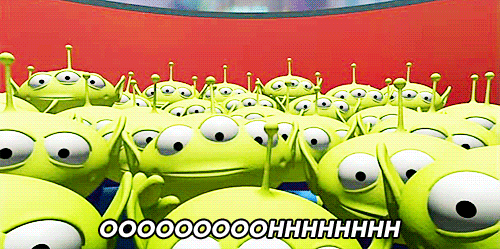 Spotted at Launch Bay Cargo at Disney's Hollywood Studios, you can find the cutest alien on the internet, and heck, the ENTIRE Galaxy, in smartphone cases, MagicBands, and even Magnets!
We are hearing from fans online that you can also find merchandise with this cutie at D-Tech locations. These include D-Tech on Demand at the Marketplace Co-Op in Disney Springs, and in Magic Kingdom Park at the Tomorrowland Light & Power Company.
It took Disney a moment to catch up to the Fandom this adorable Baby Yoda character has created! He was introduced in the breakout series on Disney+,  The Mandalorian, and fans immediately fell in love with those massive eyes.
There were even reports about the millions of dollars Disney potentially lost because of not being prepared for the mass appeal The Child has had. However, they are finally getting caught up and we fully anticipate a slew of more Baby Yoda merchandise to continue popping up soon!
Other outlets, including big box stores like Walmart, and smaller shops all over Esty and Instagram, were quick to respond to the demand. Here are some other Baby Yoda products you can find outside of the parks currently.
We love this design by Instagram shop, @MagicalTradingPost
And, a little treat you can enjoy while you shop, a Baby Yoda Starbucks secret menu item!
Now, go have fun shopping, get all those Baby Yoda stocking stuffers for The Mandalorian fans in your life, and let us know if you see any more adorable Baby Yoda merchandise. We want it all!