There have only been four episodes of "The Mandalorian." Disney+ has been live for less than a month. But, already, Disney's direct-to-consumer streaming service has already produced the top TV show in the world! Let's break it down:
How do they figure that?
The Mandalorian was found to be the most in-demand TV show in the world by Parrot Analytics. According to Business Insider, Parrot measures in "demand expressions:" A "standardized TV demand measurement unit that reflect the desire, engagement, and viewership of a series weighted by importance." In short, it watches how much of the internet is watching and talking about the show and breaks it down into a unit of measurement.
Now, Disney+'s The Mandalorian had already de-throned Netflix's Stranger Things as the top streamed show in the U.S. But, the show's popularity has gone beyond U.S. standards to become the most popular TV show around the world.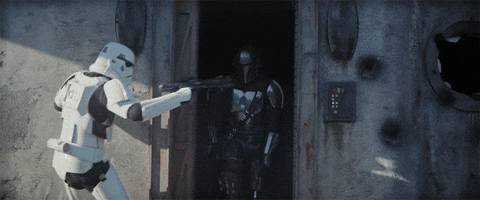 Okay, but how popular is The Mandalorian?
Based on those "demand expressions," Parrot discovered The Mandalorian was in demand 31.9 times more than the average TV series around the world. For those keeping score at home, that means it has a higher demand than not just Stranger Things but also Game of Thrones and The Crown. 
Now, The Mandalorian is in the running for Parrot Analytics' title of this year's most in-demand series debut in the world. It will be challenging HBO's Chernobyl, Netflix's The Umbrella Academy, Apple's See, and Amazon's The Boys for the title.
The Mandalorian's Success is a Big Deal Like I said at the beginning of this article, The Mandalorian has only released four episodes, and Disney+ is only three weeks old. On top of that, Disney+ isn't even available everywhere yet! As of the writing of this article, Disney+ is only available in the U.S., Canada, Puerto Rico, the Netherlands, Australia, and New Zealand. The demand for this streaming service and its original Star Wars show really is that high. Unfortunately, Disney+ is not scheduled to launch in the U.K., Ireland, France, Italy, Spain, Germany, and other Western European Countries until March 31, 2020.
But whether it is simply a desire to get a glimpse of Baby Yoda in action, or to see a whole new side of the Star Wars Galaxy, the immediate and meteoric success of Disney+ and The Mandalorian is truly something to admire. Hopefully, everyone who wants to see the show will be able to sooner than expected.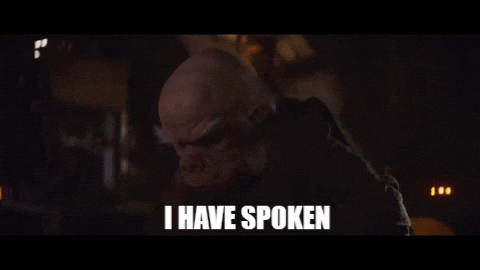 Do you think The Mandalorian lives up to the hype? Do you think it will be named the world's most in-demand series debut of the year? Let us know in the comments!