Gentlemen,
Your time draws near. She came to Thanksgiving Dinner again. You're spending the Holidays with her family again. Your family loves her, and her family loves you. The ring you bought months ago–and finally paid off–is in its perfect hiding place. Assuming her father gives you his blessing, all you have left to figure out now is where to drop down on one knee and ask the most important question of your young life.
Okay, so maybe none of that build up is true. BUT you are still ready to take a knee and ask an amazing woman to marry you. Regardless, there is nothing more magical–for HER–than making that proposal at Walt Disney World.
BUT YOU GOTTA DO IT RIGHT. Sure, if you give her a few moments to take in the fact she's at Disney World, you could just waltz up through the crowds to that big castle at some random time of the day and drop down on one knee, and she'll be all teary-eyed and happy. But come on! You can do better than that, and you should do better than that!
So… FORM UP! PAY ATTENTION! It's time you learned the proper way to perform a Walt Disney World Proposal.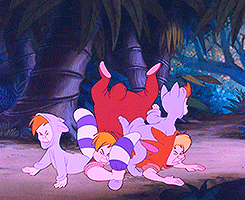 In this complete guide I have compiled after dating and befriending several Disney women, we will talk about the most essential parts of the Disney Proposal: Planning her whole Disney day, the proper location–it's not always the castle–as well as timing and script.
In order you ensure proper practical application of these tips for your specific relationship, I suggest consulting her best and closest friends. They always know better.
1. It's a full Disney Day, and it's all about her!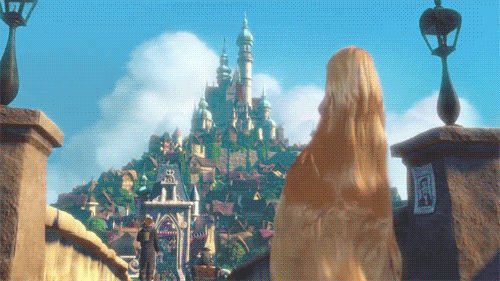 What? Do you really think you could just pop the question during a normal Disney day? That's hilarious. Yeah, nah, boys. Whether you love Disney as much as she does, or you can't stand to even set foot on-property, I highly doubt there has been a Disney Day where y'all have done everything she wanted to do. So make this day that day!
This means:
FastPasses for her favorite rides!


First, get acquainted with the FastPass+

Download the MyDisneyExperience App on your phone(because you obviously don't have it, and that's okay).
Find a non-suspicious way to get her to help you gain access to both accounts on your phone.
If you are a passholer, you can search for FastPasses as far as 30 days in advance.
If you have hotel reservations on-property, you can search 60 days in advance.

Remember: You can only choose three at a time and only one park at a time.

Find the hardest three to get first and go from there.
Many of her favorite rides will not require a FastPass. Be patient and entertain her while y'all wait in the 45-minute line.

You can also book FastPasses for her favorite shows.

Buy all her favorite park snacks!


She's a girl. She's gonna say "no" most of the time, but she will still eat whatever you get.

Solution: From Dolewhip to Mickey Pretzels, order one for yourself and just let her sneakily eat all of it.

We will talk about dinner reservations in the next section about Time & Location.

If she likes doing character meet n' greets, PLAY ALONG!


This is a great chance to show her a side of you she has probably wanted to see since y'all started dating.

Bro it out with Aladdin while she chats with Jasmine.
Challenge Gaston to a pushup contest

Warning: It's rigged, and you will lose, but the fact you play that hard and do it is what's important. The video will probably go viral too.

Lightly throw it back when Stitch and Chip n' Dale push you around.
It's all good fun.

Show her your favorite part of Walt Disney World.

Shut up. It's still about her. There will be a point when she asks, "What do you want to do?" First, say a few of her favorite things, and then take her to your favorite place.
Maybe she knows this is your favorite place, on-property, maybe she doesn't. Tell her why it's your favorite spot and when she says, "Yes, I know," look at her, smile, and give her a hug. Let her enjoy this intimate moment with the Disney side of you.

Credit: Giphy
But everything I just mentioned comes secondary to the timing and location of the proposal. The day must be scheduled around the proposal, both building up to it or celebrating her saying yes to your ugly face. We will talk and time and place next.
2. Time & Place of the Proposal
Alright, boys, it's time to ask the most important question of your lives. Timing and location are everything. Especially when it comes to Disney World. You have to wrangle photographers, fight crowds and book the reservations, the whole nine yards.
Where are you going to do it? Seriously. I know every girl has thought about being proposed to in front of the Castle at least once, and I'm not knocking any bro who's done it there. But I'm making y'all answer the question, "Why there?" Don't just be "basic" or "original." Be sentimental. Have meaning behind the location. Here are some of the top locations across the Walt Disney World I would recommend to get down on one knee.
Her favorite spot at Walt Disney World


Credit: Disney PhotoPass/Kelly Coffey ITM

Starting with this because this beats everything. If she has a pet attraction or favorite show, or favorite restaurant or just a favorite relaxation spot–that "somewhere" in the parks that she has to visit almost religiously every time she visits–that is the place you have to propose.
She will be with the most important man in her life in the most special corner of the Most Magical Place on Earth. That is the place to ask that all-important question.
Okay, now that is understood, let's take a look at the different kinds of locations you might end up proposing at:
Proposal-Worthy Disney Restaurants


Credit: Giphy

Walt Disney World Resort Restaurants:

California Grill, Disney's Contemporary Resort
'Ohana's, Disney's Polynesian Village Resort
Citricos, Disney's Grand Floridian Resort & Spa
Victoria & Albert's, Disney Grand Floridian Resort & Spa
Highway in the Sky Dine Around, Resort Monorail Line, Magic Kingdom
Boma — Flavors of Africa, Disney's Animal Kingdom Lodge
Yachtsman Steakhouse, Disney's Yacht Club Resort

Restaurants within Walt Disney World Theme Parks

Cinderella's Royal Table, Magic Kingdom

Ask about the Signature Celebration Package

Be Our Guest, Magic Kingdom
Crystal Palace, Magic Kingdom
Coral Reef Restaurant, EPCOT
La Hacienda de San Angel, EPCOT
Le Cellier Steakhouse, EPCOT
Monsieur Paul, EPCOT
Teppan Edo, EPCOT
The Hollywood Brown Derby, Disney's Hollywood Studios
Tiffin's, Disney's Animal Kingdom

Proposal-Worthy Walt Disney World Landmarks


Credit: Disney

Magic Kingdom

Cinderella's Castle
The Haunted Mansion
Belle's Castle/Be Our Guest Restaurant

EPCOT

Spaceship Earth
Any World Showcase Pavilion

Disney's Animal Kingdom

The Tree of Life
The Floating Mountains of Pandora
The Forbidden Mountain, Expedition Everest

Disney's Hollywood Studios

The Chinese Theater
The Tower of Terror
The Millennium Falcon

Other Proposal-Worthy Spots in Walt Disney World


Credit: Disney

Cinderella's Wishing Well, Magic Kingdom.
Main Street, USA, Magic Kingdom.
In front of Splash Mountain, Magic Kingdom
The Bridge Between the U.K. and France, World Showcase, EPCOT
On Safari, Kilimanjaro Safari, Disney's Animal Kingdom

Consider the Wanyama Safari.

Proposal-Worthy Walt Disney World Fireworks Shows


The view of Happily Ever After from the California Grill. Credit: Disney

Happily Ever After, Magic Kingdom

Unless you are okay with fighting crowds to make your move, consider making reservations at one of the following:

Dinner at California Grille.
Fireworks Dessert Party with Plaza Garden Viewing
Ferrytale Fireworks: A Sparkling Dessert Cruise.
Related: Till death do us part: A Haunted Mansion proposal becomes a dream come true
Timing is everything.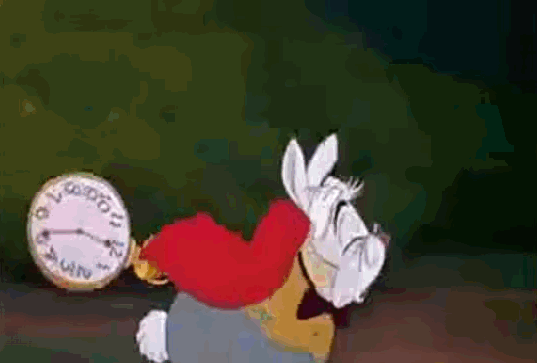 Okay, you got the place down, now let's talk about timing. Your timing determines your proposal's Disney Magic level. This needs to be choreographed as precisely as a Tchaikovsky ballet! No, I'm not joking. Disney World is filled with thousands of oblivious people moving in their own little world. You need to see your window of opportunity, and you need to take it.
Now, there are obviously different levels of difficulty when it comes to the timing bit.
Timing Level: Easy


Credit: Disney

Proposal situations where you have at least a 95% chance of getting complimentary quality cast member assistance with very little notice, and there is very little foot traffic, allowing you to really go at your own pace.
These situations also make it easy to meet up with friends and family.
Example: Dinner Reservations.

Timing Level: Intermediate


Credit: Bailee Abell via Disney PhotoPass

Proposal situations where you need to be more on your game. There is more congestion and a higher chance of missing that window. These situations are slightly harder to wrangle all necessary friends and family.
Examples: PhotoPass stations, unassisted proposals at iconic landmarks, and attractions within the parks.

Timing Level: Advanced


Credit: Disney

Proposal situations where you need to be on point. You will have to practice your execution. You will most likely have to make arrangements ahead of time beyond a simple dinner reservation.
Examples: Fireworks Show, Meet n' Greet.

Timing Level: Expert


Credit: Disney

Bonus level I've included for those bros out there that really want to go for something crazy. Timing needs to be exact. One shot. That's it. No practice unless you have easy access to the Disney Parks.
Example: Ride photos. If you can time Splash Mountain just right to where you get your picture, and we can see you holding the ring with her reaction, you would be one of the few to pull that off. BUT REMEMBER! THIS IS ABOUT HER, NOT YOU!
But let's be honest. If we're going to do a Disney Proposal, you will most likely do it during the fireworks show at the Magic Kingdom.
(It's called "Happily Ever After" by the way.)
When You Should Propose at Disney's "Happily Ever After" Fireworks Show
I decided to be nice and attach a video of the show Inside the Magic posted a while back. Get familiar with the show.  (We're not done yet. Scroll past the thumbnail for now.)
The Happily Ever After Fireworks Spectacular is the pinnacle moment of a Magical Disney Day. It's not just a fancy show. It is a call to action–a near-spiritual experience for some–to literally go out and find your Happily Ever After.
The show is just under 19 minutes long. It contains several sections that offer prime proposal opportunities. We are going to break down this show section by section so you can find your part and properly prepare.
Intro/Main Theme Song

Time: Start-2:00
Suggestion: DO NOT Propose here. We are building, and now she is all excited and thinking about that Happily Ever After.

Princess and the Frog 

Time: 2:00-2:45
Suggestion: If you really can't wait that long, at least wait for Tiana to sing "there's magic in the air tonight./ And anything can happen." Then, drop to one knee and look up at her with a face that says, "Yup. She's right. Anything CAN happen."

The Little Mermaid

Time: 2:45-3:20
Suggestion: This is still early, but it could work. Especially if Ariel is her favorite princess. Listen to the melody, and right before it rolls into the "Just you and me/ and I will be" bit, get down on one knee, so she is looking at you and the ring right as the section climaxes with "part of your world."

The Hunchback of Notre Dame and Brave

Time: 3:20-5:15
Suggestion: No go. These aren't exactly the most romantic characters. Enjoy the break in suspense, and just enjoy your time with your girl.

Moana

Time: 5:15-6:30
Suggestion: Again, not exactly the most romantic-focused moment. But, if she loves Moana, I'd suggest getting down on one knee as she belts the last line of the chorus so your girl can see how far she can really go.

"Friend Like Me" Best Friends Montage

Time: 6:30-9:15
Suggestion: No. This section is about best friends. So jam out and celebrate the fact you are in love with your best friend. Okay? Moving on.

"Love is an Open Door"/"Can you Feel the Love Tonight?" Montage

Time: 9:15-10:10
 Suggestion: If you feel the mood is right, then go for it, bro. This is really the first "romantic" section of the show. So, again, unless these are two of her favorite songs, I'd hold off. Use it to build the mood. There is more coming.

"You'll Be In My Heart" Montage

Time: 10:10-10:58
Suggestion: HOLD THE LINE! NOT YET! This section is mostly about families and then begins to transition to the kind of love y'all have. Hang on.

Tangled

Time: 10:58-11:50
Suggestion: NOW! But calm down. Don't do it right away. Wait until the line, "and the world has somehow shifted." Boom. Do it. You two will lock eyes right as Rapunzel and Flynn come back in with "All at once, everything is different/ now that I see you." This is also one of the few parts of the show where you get some silence, and you enjoy the moment.
But don't feel pressured, you can still hold out. There's another excellent opportunity coming.

Bonus Suggestion: If you find yourselves in a thick crowd, don't worry about getting down on one knee. Just grab her hand at the same moment, and slip the ring on her finger. Not only is it a power move, but since she will notice there is no kneeling room, she won't be expecting the proposal at all. And I highly doubt she'll be upset you didn't get down on one knee. The timing's perfect.

Super-Epic Action/Villan Sequence

Time: 11:50-14:00
Suggestion: No. This is the low point in the story with struggle and villans. Not the time, bro. Enjoy the show. But hey, if you know she's into that kind of stuff, then go for it.

"Go the Distance" Montage

Time: 14:00-16:20
Suggestion: Ehh, I wouldn't. This is very much a "Pick yourself back up. You can do this," moment. So, if you're still holding out, use it to build confidence

Happily Ever After Conclusion

Time: 16:20-End 
Suggestion: Okay, here is the moment. Right after the Narrator is done with his conclusion. He ends his part with the call to action: "Reach out and find your 'Happily Ever After.'" So, do it. Get down on one knee, put that ring on her finger, make that woman your fiance, and find your Happily Ever After.
Okay! We got a basic plan for the fireworks show, but what are you going to say when the time comes? Or, how should you approach any other proposal method besides this? It's time to talk about your Disney Proposal Script.
3. Know Your Disney Proposal Script
What are you going to say? If you were planning to drop down on one knee outside of Disney, I would not even think to tell you what to say. But, this is Disney, and we are dealing with Disney Girls.
"What kind of Disney Girl is she?"

(Yes, there are categories. You've made it this far. Keep up!)
At some point, she's probably explained it to you already, and her closest friends will be able to tell you what kind of Disney Girl she is–and since Walt Disney World is so freaking massive, there's a lot. But look, if you know her favorite Park, Themed Land, Ride, or Character, you can already get an idea.
"Disney Girl" Categories Can Include But Are Not Limited To:
Princesses of Fantasyland
Ghosts of the Haunted Mansion (and Tower of Terror by extension)
Explorers of Adventureland and Animal Kingdom
Pirates of the Caribbean (Re: Adventureland)
World Travelers of EPCOT
Again, you should already know which one she is because you should have already picked the proper location. Now we must determine her Disney intensity level or her Disniac Level. This will determine how focused–and really, how corny–you should go in your script.
Protocol for each Disniac Level
Script Protocol for a Level-1 Disniac

A Level-1 Disniac has a surface-level love for all things Disney. She doesn't care about the tunnels underneath the Magic Kingdom or the history behind rides like "Song of the South." She loves Disney in simpler ways. Be it the nostalgia of the Magic Kingdom, the booze and food at EPCOT, or the thrills at Animal Kingdom.
Script Suggestion: No pressure, so have fun with it! This script is more about the location than anything: Walt Disney World. After her perfect Disney Day that you planned, you could just drop on one knee and ask the question. But since you're at Disney, perhaps add in some clever wordplay.

Any way you can fit in lines like, "You're my dream." "Please make my dream come true," "You are my Disney Princess, now will you be my Queen." You know, sappy stuff like that.

Script Protocol for a Level-2 Disniac

A Level-2 Disniac is a bit more cultured in the ways of The Mouse. She knows the correct names of everything in the Parks, and she has her favorites and more in-depth reasons why. She has a collection of ears and proudly wears her gear to the Parks. Dating a Level-2 Disniac means she has probably begged you to wear matching outfits to the Parks, made you pose for several PhotoPass opportunity, but not to the extent of obsession. Her love of Disney is subtle, yet she loves to bring it out and be as goofy and fun-loving as she can be.
Script Suggestion: Understand her favorite Disney angle, and use it. Simple metaphors are king! It does not have to be complicated. Location can also play the bigger role here. Remember, she's cultured enough to understand the significance of having dinner at restaurants like California Grill and Victoria & Albert's. She knows it's one thing to be surrounded by Disney Princesses, and another to be pampered like an actual princess with an out-of-this-world ultra-fancy dinner.

Examples:

For Pirates: "You're the treasure I've been searching for all my life."
For Princesses: "It may not be a glass slipper, but I know it belongs to you. Will you be my Happily Ever After?"
For Adventurers: "I can't think of a grander and more exciting adventure than to spend the rest of my life with you."

Script Protocol for a Level-3 Disniac

A Level-3 Disniac defines "Disney Crazy." She knows every ride monologue, and she can recite the Spanish Monorail instructions with a perfect accent. She is a wealth of Disney knowledge: a source for all the ins and outs of the MyDisneyExperience App, the history of each ride, and lyrics to every song. I'm not going to lie, this one is the most challenging. Because she has had her Disney proposal planned since she can remember.
Script Suggestion: Stick to her script. It's always safer to follow instructions, and her closest friends will push you to stick with them. But, that is NOT what a Disney Prince would do. A Disney Prince would go off script and use his magical charisma to deliver a proposal she never knew she wanted. This means you have to do your homework! Watch her favorite Disney movies, listen to her favorite songs, pay attention to her favorite rides.

Example Scenario: If her favorite Princess is Rapunzel (Tangled), send her on an errand, and have her meet you at The Location. When she comes back with that thing you wanted, gender-bend the following line from the movie: "I have something for you too." *PULL THE RING OUT AND GET DOWN ON ONE KNEE* "I should have given it to you before, but I was just scared. And the thing is, I'm not scared anymore, you know what I mean?" She will know that scene by heart and respond with her gender-bent line, "I'm starting to."

DO NOT TRY THIS STRATEGY WITH A LEVEL-1 DISNIAC. A script this deep and specific is at risk of going over her head, making you both look stupid.
At the end of the day, it's your own story to write.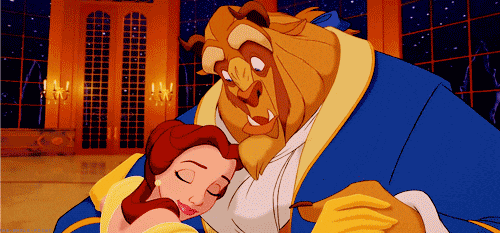 Gentlemen, no matter your situation, a Disney Proposal is a real-life Disney Fairytale. That's the way she sees it, so that's the only way that matters. Your woman is a Princess, and she wants so desperately to look at you as her Disney Prince. Because she sees that Disney Prince inside of you, all you have to do is give in to the Magic.
I refuse to tell you exactly how to ask the most important question of your lives. All I can do is direct you through the musical numbers, point out solid locations, and suggest some keywords you should use. But it's your move. It's your voice. It's your heart. However you choose to ask her, I know it'll be just how it was meant to be.
I hope this guide has helped clear some of the doubts and confusion behind your proposal and helped inspire you to reach out and find your Happily Ever After.
Stay strong, young Princes. You got this.