Every Marvel fan will be disappointed to hear that Sony Pictures have officially delayed the theatrical release of Morbius into Spring 2022, causing fans to speculate the specific reason for the delay and whether or not Spider-Man actor Andrew Garfield could make an appearance.
Related: Sony Reportedly Courting Emma Stone for Andrew Garfield's 'Spider-Man' Reboot
Originally scheduled to release in theaters globally on January 28, 2022, Sony's Morbius — the next Multiverse Marvel movie apart of the "Venom-Verse" — has been pushed back to April 1, 2022:
#Morbius has been delayed to April 1.
#Morbius has been delayed to April 1 🧛 pic.twitter.com/dmWiPYCAX8

— Culture Crave 🍿 (@CultureCrave) January 4, 2022
Related: Zendaya Shares Engagement Ring Selfie, Did Tom Holland Propose?
Initially making his MCU debut this month, Jared Leto joins the extended Marvel universe as Dr. Michael Morbius, a "brilliant scientist specializing in biochemistry," according to Marvel Fandom.
Set within the same universe as Tom Hardy's Eddie Brock/Venom of Venom (2018) and Venom: Let There Be Carnage (2020), Morbius was set to expand the Marvel collection with living vampires, making way for heroes like Mahershala Ali's Blade to join the Marvel Cinematic Universe as vampire hunters.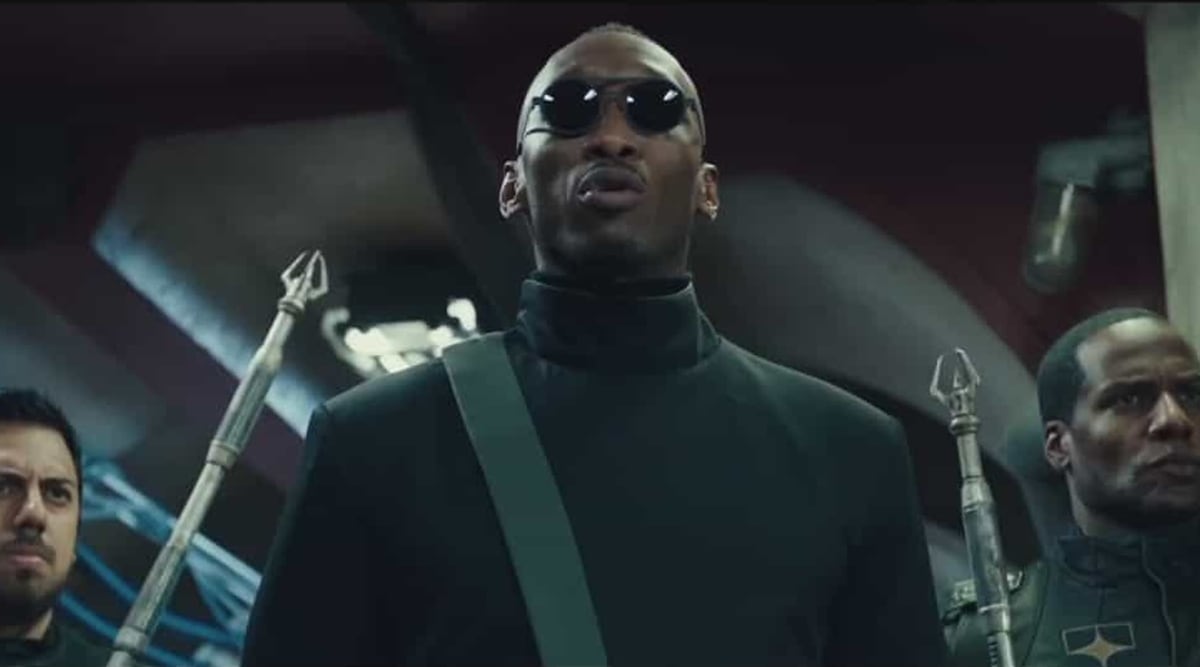 Related: Andrew Garfield Takes Over Twitter, Marvel Fans Campaign For 'Spider-Man' Reboot
However, fans will have to wait until April Fools (and that's no joke) to enjoy Morbius, just one month and five days before the theatrical release of Doctor Strange in the Multiverse of Madness (2022).
Why Sony Delayed Morbius
While there is no official statement from Sony Pictures or Marvel Studios for a reason behind this three-month delay, many sources claim that recent spikes in the Omnicron variant of COVID-19 are to blame.
Other theories suggest that The Amazing Spider-Man actor Andrew Garfield is making his way into the film with the new delay, allowing Sony to film new post-credit content to connect the "Venom-Verse" to the universe of The Amazing Spider-Man 2 (2014).
Related: Marvel's Kevin Feige Confirms Charlie Cox is Returning as Daredevil
Marvel theorist and new account @therealsupes shared:
Just imagine if they shoot a quick post credit scene for Morbius with this man:
Just imagine if they shoot a quick post credit scene for Morbius with this man: pic.twitter.com/b85Cn6BGRv

— Matt Ramos (@therealsupes) January 4, 2022
Related: Marvel's 'Secret Invasion' Cast List Teases Big Name MCU Cameos
While this theory is entertaining and every Marvel fan's dream, this delay is most likely due to COVID-19.
This marks the seventh time Morbius was delayed, with July 10, 2020, the first planned debut. Could you imagine it coming out before Spider-Man: No Way Home (2021)?
Related: Production on Nick Fury Series Could Start in 2021!
Superhero fans now have The Batman to look forward to, with it being the first comic book movie released in 2022 on March 4
More about Morbius
Related: 'Black Panther 2': Chadwick Boseman's Brother Says Marvel Must Recast T'Challa
After a Mutlviersal spell gets botched by Peter Parker (Tom Holland) and Doctor Strange (Benedict Cumberbatch), the Marvel Universe becomes ground zero for the greatest villains in the Marvel collection.
Now, Morbius could be the next Marvel character to join the ever-expanding MCU and introduce many iconic characters, including Black Cat, Kraven the Hunter, and more.
What are your thoughts about Andrew Garfield appearing in Morbius? Let us know in the comments below!