Next week, Warner Bros. and Star Wars will finally show an update on their newest project in over a year: Lego Star Wars: The Skywalker Saga.
Related: Lucasfilm Confuses 'Star Wars' Fans, May Not Rename Boba Fett's Ship
Every Star Wars fan and LEGO fans are on the edge of their seats as they wait for the release of LEGO Star Wars: The Skywalker Saga, but the video game's release date has been constantly pushed back.
The Skywalker Saga, an all-new retelling of the vast Star Wars galaxy, was originally revealed at E3 2019 and was initially planned to come out in late 2020 on the Nintendo Switch, Xbox One, PlayStation 4, Xbox Series X, and PlayStation 5.
However, the highly anticipated video game was delayed to Spring 2021 and then pushed back once more to an unconfirmed release window.
Geoff Keighley recently Tweeted that Gamescom opening night (7 pm UK time/11 am PST) on Wednesday, August 25th, will show the first update on the LEGO game in over a year:
Wednesday! Don't miss a world premiere new look at LEGO Star Wars: The Skywalker Saga
Wednesday! Don't miss a world premiere new look at LEGO Star Wars: The Skywalker Saga (@LSWGame)@gamescom Opening Night Live, streaming at 11 am PT / 2 pm ET / 7 pm BST / 8 pm CEST.

Tune in at https://t.co/FjoDbKUBkl pic.twitter.com/NLxX6vaFvb

— Geoff Keighley (@geoffkeighley) August 20, 2021
Related: John Boyega Reportedly Making Shocking Return to 'Star Wars' in New Series
Hopefully, this update of the video game will include another sneak peek at the impressive-looking gameplay and an updated release date for the game!
Combining every Star Wars movie into one massive video game, the improved graphics and gameplay will tell the most thrilling Star Wars stories with a hilarious twist.
The first and latest look at The Skywalker Saga gameplay came out last August, but LEGO and Lucasfilm have remained rather secretive on the subject until recently.
You can watch the official trailer below:
Many fans are speculating that the revolutionary game could come out this December, in time for Christmas.
However, there have been no updates from either company on the future debut of the video game. Fans saw bits of the Empire, Vader, Jedi Knight Anakin Skywalker, the Sith, and more from the Star Wars saga in the official trailer for the video game, but have had to wait nearly a year to actually play the characters.
At the moment, you can preorder the video game on Amazon and other retailers.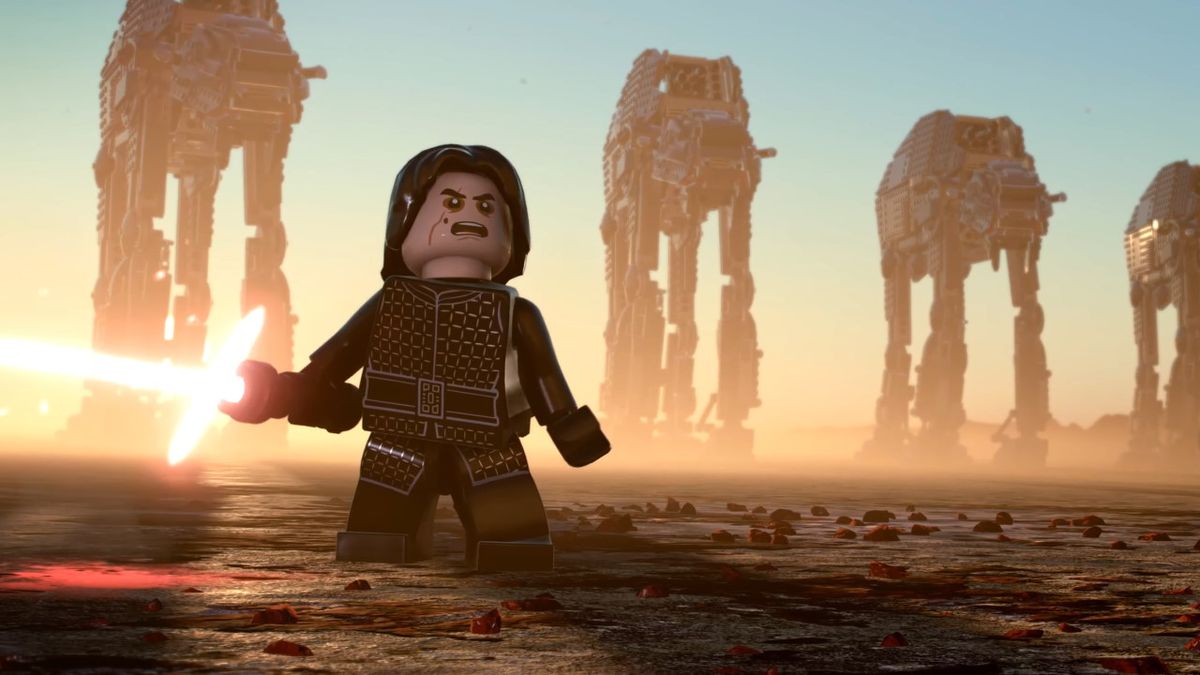 The hilarious video game will feature beloved Star Wars characters like Luke Skywalker, Han Solo, Princess Leia, Kylo Ren, Chewbacca, and so much more. Everyone from Lando Calrissian to Clone Troopers will have a massive importance in the story. You can bet that combining the prequel trilogy, original trilogy, and sequel trilogy will create a major mashup of fun.
You can click here to pre-order LEGO Star Wars: The Skywalker Saga, but we'll hopefully receive an update on the game's progress this Wednesday at Gamescom!
What do you think about this exciting new LEGO Star Wars project? Let us know in the comments.