Marvel's WandaVision came to a gut-wrenching close last Friday but officially kicked off Phase 4 of the Marvel Cinematic Universe. The Falcon and the Winter Soldier premieres in less than two weeks, and Marvel fans can't wait. WandaVision was a breakthrough original series that no one was expecting, but everyone needed. Now, riding an MCU high, The Falcon and the Winter Soldier has never seemed more appealing. Bucky Barnes actor Sebastian Stan recently shared that his new series is new show is "in its own world."
Related: 'Falcon and the Winter Soldier' Receives TV R-Rating
What originally was going to be Marvel's introduction into their next era, The Falcon and the Winter Soldier, was pushed back (along with many other Marvel projects) and will follow WandaVision. Despite the game-changing madness that materialized from Elizabeth Olsen and Paul Bettany's "class sitcom," Marvel President Kevin Feige promised Falcon and the Winter Soldier would be a "cinematic experience."
In regards to his new series, Sebastian Stan shared with Total Film:
"I think WandaVision is a really interesting, different show from Marvel, and it's tonally in its own world. I think we are also tonally in our own world in line with what the Captain America franchise movies have been — The Winter Soldier, Civil War — and so I think we follow a much more ground, relatable approach.
Stan also touched on his appreciation that his Bucky Barnes / Winter Soldier and Anthony Mackie's Sam Wilson / Falcon get the chance to develop their respective stories. At the end of Avengers: Endgame (2019), Steve Rodgers (Chris Evans) hands Captain America's shield, dubbing Sam Wilson as the new "Captain America." The young Avenger shared that it doesn't feel right taking the shield, but Rogers insists that his teammate take over the helm.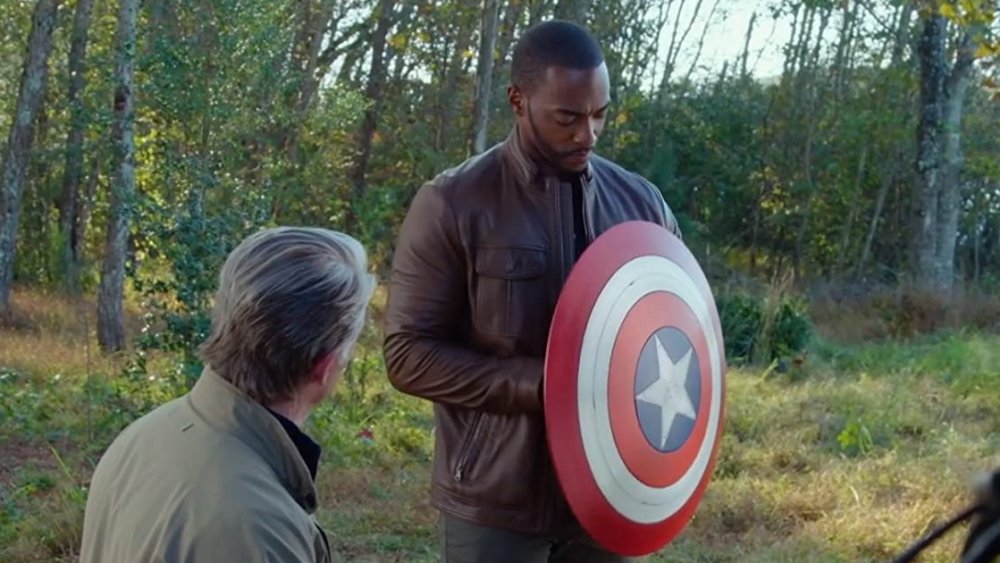 Related: Will RDJ Appear as Iron Man in 'The Falcon and the Winter Soldier'?
Marvel fans were perplexed on why Bucky Barnes — Steve Rodgers's childhood friend who stood with the solder "to the end of the line" — wasn't the heir to Cap's shield, but many suggest that the new Disney+ series will deal with both Bucky and Sam taking on the Captain America label.
The Falcon and the Winter Soldier will take place after the events of Endgame and possibly hint at the various accidents that occurred in WandaVision. In the global adventure, Falcon and the Winter Soldier team up with a love-hate relationship close to the buddy film genre. The limited series will feature Baron Zemo as the main antagonist — the main villain from Captain America: Civil War (2016).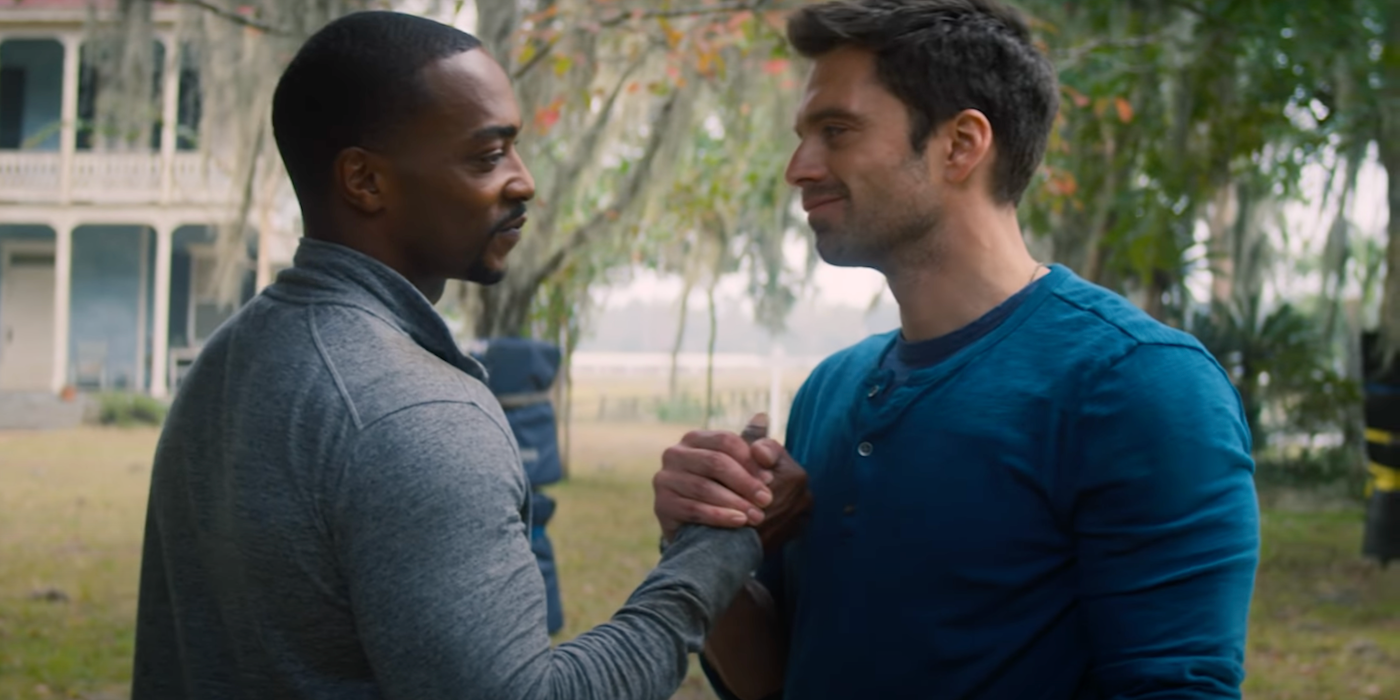 Related: Leaked Release Dates Complete Marvel's Phase 4 Plans
A new Winter Soldier trailer and set photos suggest that Sam and Bucky will go head-to-head with the anti-patriotism force the Flag Smashers and deal with John Walker (AKA the US Agent). Following the same tone from the Winter Soldier series, this upcoming series will, in its own way, help redefine the Marvel Cinematic Universe like WandaVision.
Everything from the super-soldier serum to Hydra could be popping up in this upcoming series, especially with Marvel's Kevin Feige hinting that Marvel fans are in for some major surprises. Hopefully, we'll get some more backstory to Baron Zemo or a hint to the X-Men in this limited series.
The Falcon and the Winter Soldier debuts on Disney+ on March 19, 2021, will undoubtedly reshape the MCU and lead into future films.
Are you excited about this new show? Let us know in the comments below!