If you are looking for the perfect present for a Star Wars fan — or if you are a Star Wars fanatic yourself — look no further!
Toynk.com has just launched 18 Star Wars home goods that are definitely from a galaxy far, far away. The collection features official licensed Star Wars rugs, robes, and lamps from The Robe Factory, LLC. All these items will make your home look like an amazing Star Wars hub!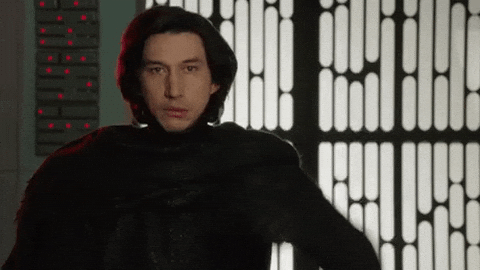 Here is a look at some of the items in the new Star Wars collection:
Bathrobes
The Star Wars bathrobes in this collection are one-size adult robes for men or women. Each unisex robe is made of 100% polyester fleece, with two front pockets, an adjustable belted closure to keep the robe secure and it is machine washable. The robes vary in price from $55.99 to $65.99.
Jedi Master Hooded Bathrobe
Related: Is 'Star Wars' Trying to Make Mandalorians the New Jedi?
Boba Fett Hooded Bathrobe
Darth Vader Hooded Bathrobe
Chewbacca Hooded Bathrobe
Related: Disney+ Recruits Daisy Ridley for Live-Action, Non-'Star Wars' Project
Lamps
Luke Skywalker Lightsaber 5-Feet Tall Standing Lamp
Probably the most amazing item in this collection is this huge lightsaber lamp! The blue-bladed Luke Skywalker lightsaber will certainly banish the dark side from any room. This item is perfect for all generations of Star Wars fans, from those who watched Star Wars: A New Hope in theaters in 1977 to those who just discovered the franchise with the Disney+ hit, The Mandalorian.
To make the 5-feet LED lamp even cooler, it comes with remote control, allowing control of the intensity of the light. The lamp is being sold for $99.99.
Darth Vader Lightsaber 24-Inch Desk Lamp
If you don't have space for the full-sized lightsaber lamp, here you have the option of a smaller lightsaber LED lamp from the dark side of the Force.
The Darth Vader lightsaber lamp is being sold for $29.99.
R2-D2 "Artoo" 3D Motion Lamp Mood Light
There are also retro Star Wars motion lamps in the new Toynk series. Take, for example, this 18-inch R2-D2 lamp going for only $39.99.
Related: George Lucas Defends Prequels, Says 'People Don't Understand' His 'Star Wars'
Jedi Master Yoda Motion Lamp
"Light your path, this lamp will" is exactly what Yoda would say about the lava lamp featured here. The soft green glow of this lamp is reminiscent of the bubbling swamps of Dagobah — X-Wing not included. The Yoda lamp is being sold for $39.99.
Two other versions of this lamp — featuring Darth Vader and bounty hunter Boba Fett — are also available.
Rugs
Now, last but not least, the amazing area rugs from this collection! There are 3 rugs in total — the Millennium Falcon, the Death Star, and Han Solo in Carbonite.
This Han Solo in Carbonite area rug is available in two sizes: 32 x 72 inches for $45.49 or 39 x 91 inches for $56.69.
The Millennium Falcon rug is also available in two different sizes: 39 x 52 inches for $59.99 or 59 x 79 inches for $105.99.
The 52-inch Star Wars Death Star rug comes in only one size for $49.99.
This is undoubtedly one of the best Star Wars home decoration collections in the galaxy!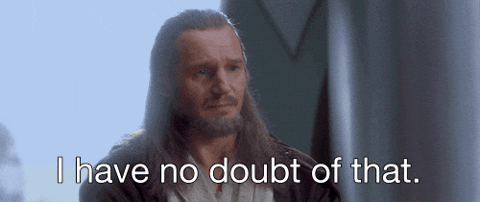 If you would like to take a look at the entire collection, you can click here.
What did you think of this Star Wars home goods collection? Which one would you like to have in your home? Let us know in the comments below.