The more successful the villain, the more successful the picture.
One of the most successful and studied film directors and writers of all-time nearly made a thriller/suspense movie set in Disneyland, but Walt Disney wouldn't have it.
Alfred Hitchcock, the mastermind behind films such as Rear Window, Vertigo, and The Birds, was coming off the major success of his latest film, North By Northwest, in 1959 and just wrapped up production on his latest thriller, Psycho, when he began forming a new movie titled The Blind Man.
I saw what you did… pic.twitter.com/grsMrA8W3m

— Alfred Hitchcock LLC (@AlfredHitchcock) November 24, 2015
Hitchcock is still praised for his work today — he created the ideal movie experiences for audiences to sit on the edge of their seats. To this day, there's still a large demand among moviegoers to watch Hitchcock films. Queen Elizabeth II even knighted the director for revolutionizing the film industry, and he is regarded as one of the most influential directors of all-time. However, like all good movie-makers, some projects never came to life.
Related: Disneyland Says There Are "Not Plans" to Reopen Main Street, U.S.A. This Year
For his The Blind Man film, Hitchcock was determined on filming in Disneyland. In 1960, Alfred Hitchcock teamed up with screenwriter Ernest Lehman. The two previously worked together on North By Northwest, which had been a huge success with both critics and fans. At this point, any film studio was ready to green-light Hitchcock's next movie, so he and Lehman were excited to write another original script.
Plot
The plot for The Blind Man was nothing like any of Hitchcock's previous works. The story would be set around the blind jazz pianist Jimmy Shearing who can see again after an eye transplant. Soon after receiving brand new eyes, Jimmy realizes that the dead man who donated his eyes was murdered! Worst than that, his murderer is still free, and Jimmy can see the murderer's image from the dead man's eyes (weird!).
In some strange way, his eyes' retinas stored the image of the murderer, and now Jimmy feels he must capture the killer to avenge his donor's life.
Related: Set Photo Inside! 'Spider-Man 3' Gears-Up in Atlanta
The film would then see Shearing and his family visit Disneyland in 1960 as they enjoy Walt Disney's magic kingdom in its heyday. Eventually, they would be watching Cast Members recreate a showdown in Frontierland (most likely near the Golden Horsehoe) when Shearing suddenly experiences PTSD. Hitchcock would then show Jimmy going through bizarre memories of his eye donor being shot.
He then realizes that the killer was a man he's met at Disneyland! The action and climax of The Blind Man would occur somewhere among Disneyland's Fantasyland. Suspense then builds up as Shearing pursues the man throughout Disneyland and soon outside the theme park.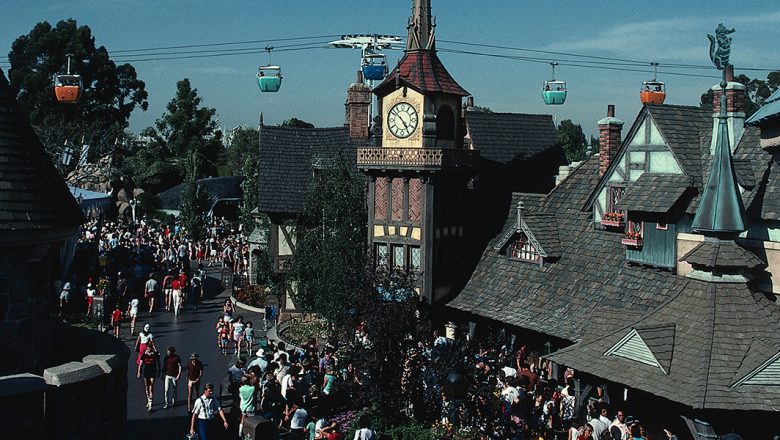 The film would have been similar to Hitchcock's Stranger on a Train (1951), where Shearing and the murderer end up in a carnival-fair setting that features a heroic fight on King Arthur Carousel filled with screaming children. The movie would end with Shearing and the killer on the RMS Queen Mary.
For the final scene, Hitchcock planned for acid to be thrown in Jimmy's face, leaving him blind again, but the killer would have been captured. The end!
Related: Kanye West Feels 'Star Wars' Prequels Are Better Than Recent Trilogy
Production Troubles
Legendary actor Jimmy Stewart was eyed to play the title role. Stewart and Hitchcock had a strong relationship after working on four films together. Their work proved to be one of the most popular actor-director partnerships in Hollywood history.
However, due to previous contracts and commitments, Stewart had to back out of production.
On top of that, Ernest Lehman left Hitchcock after being unable to resolve some writing disputes and felt his original story was no longer present when Hitchcock pitched the idea to Walt Disney.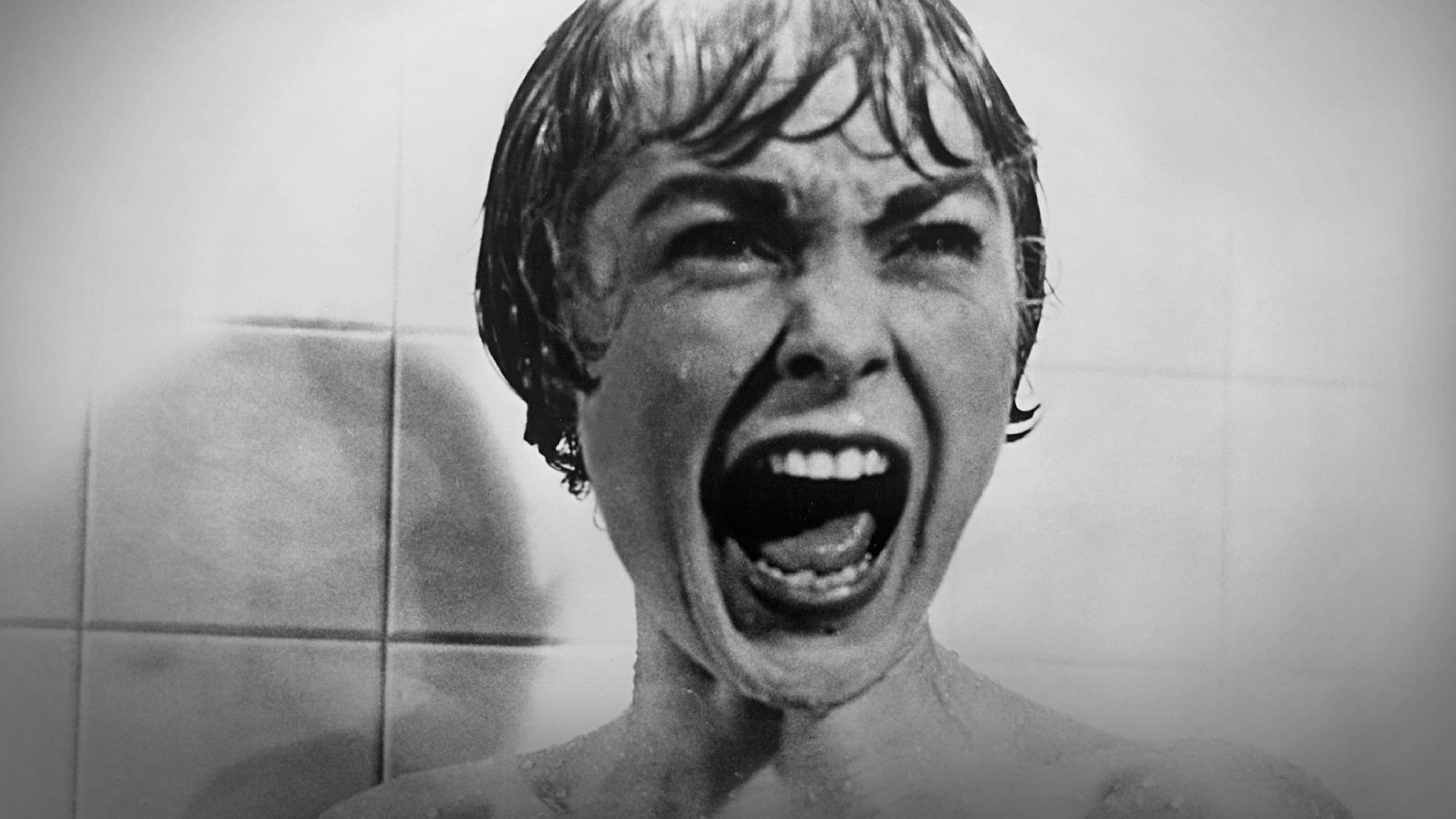 When Walt Disney read in the papers that Hitchcock was planning to film a new movie in Disneyland, he reportedly went "ballistic." Walt wanted nothing to do with the man behind Psycho and stated he would never let the man behind that "disgusting" movie film in his park. Disney was no fan of that famous shower scene or having a horror film made in Disneyland.
Related: How George Lucas and Steven Spielberg Saved Disney
Hitchcock soon lost interest in The Blind Man after the setting was switched to a cruise ship and wasn't sure how to connect Shearing and the killer in that environment.
So, like any Hollywood legend, The Blind Man never materialized, and we're all left wondering what Hitchcock's most ambitious project would have looked like. If Hitchcock did go through with this horror film, composer Bernard Herrman, who worked on previous Hitchcock films such as Vertigo, North By Northwest, and Psycho, would have most likely scored the movie.
Though they could have recreated a "Disneyland" theme park at a Hollywood studio, Hitchcock knew the film needed to be filmed at a real theme park to create a sense of realism in the cinema.
But it makes you wonder why Hitchcock didn't shoot the film at Universal Studios? Psycho was filmed on their backlot the same year they planned to shoot The Blind Man, but maybe Hitchcock wanted to feature Mickey Mouse? We'll never know.
A film buff would have loved to see how Hitchcock captured the picture of Disneyland in the '60s!
Do you wish The Blind Man had been made? Let us know in the comments below!