Marvel's highly anticipated Spider-Man: No Way Home is booming in popularity after Loki and What If…? completely rewrote the Marvel Cinematic Universe on Disney+. Green Goblin actor Willem Dafoe recently denied that he's making an appearance in No Way Home, but Marvel fans aren't buying it.
Related: Latest Reveal Shows Mysterio Returns in 'Spider-Man: No Way Home'
Reportedly set to feature previous franchise star Tobey Maguire and Andrew Garfield as Peter Parker variants, Spider-Man: No Way Home (2021) will be the first Marvel Studios movie to officially deal with the Multiverse (and hopefully Spider-Verse).
Ending Tom Holland's historic Spider-Man contract between Sony and Disney, No Way Home is the end of an era, but also the start of a new beginning for the Marvel Universe. There are now endless possibilities for any Marvel character to make their way into the MCU — like the X-Men and Fantastic Four — because of the events in Loki, WandaVision, and What If…?.
Fans are ready for Andrew Garfield, Tobey Maguire, and Tom Holland to all share the Peter Parker mantle in No Way Home. Marvel confirmed that Doc Ock actor Alfred Molina is making the jump into the MCU with No Way Home, as well as Jaime Foxx's Electro from Garfield's Spider-Man saga. So, there's no reason for Willem Dafoe's Norman Osborne/Green Goblin not to appear in the film, either.
Willem Dafoe's performance as the Green Goblin in actor Tobey Maguire's Spider-Man (2002) is still hailed as one of the greatest supervillain performances in recent times.
The superhero film kicked off director Sam Raimi's Spider-Man trilogy, and fans are ready to see Tom Holland's Spidey universe clash with Dafoe's.
Though the Goblin met his demise at the end of Spider-Man, the character still had a massive influence on Spider-Man 3 (2007), and the Multiverse's variants could bring an alive version of the villain to NYC.
Related: Is Green Goblin Returning to Spider-Man Universe? Report Says Yes
In a recent interview with The Wrap, Dafoe was questioned about his rumored appearance in No Way Home. The actor has been constantly questioned this for over the last year and is most likely tired of sidelining his current projects, including his upcoming video game Twelve Minutes, to talk about Spider-Man rumors.
According to Yahoo Entertainment:
"When asked if his comment on his potential involvement in 'No Way Home' would just actually be 'no comment' Dafoe said, 'I'm afraid so.'"

"'I got lots of stuff happening now. And, you know, I always feel like when a film comes out, that's when it's time to talk about it,' Dafoe added."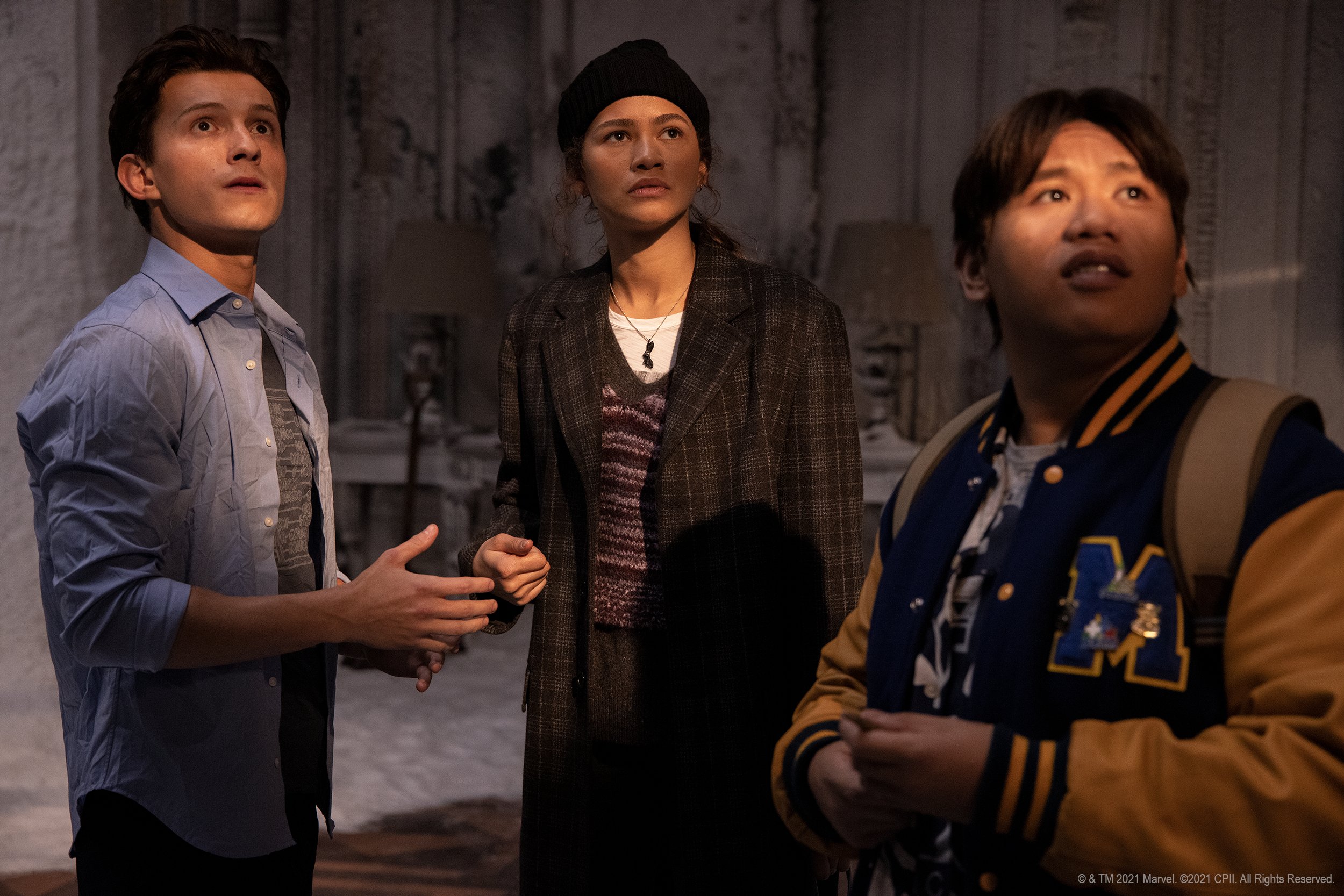 Dafoe kindly denied that he appears as the Green Goblin in No Way Home, but this could easily mean that either the actor doesn't care about the rumors because he's really not in the movie or that he's going to make his way to the MCU and doesn't want to spoil anything.
Dafoe's inclusion in Spider-Man: No Way Home would be groundbreaking for Marvel fans and critics alike.
Spider-Man: No Way Home is coming to theaters on December 17, 2021.
Do you want the Green Goblin to appear in No Way Home? Let us know in the comments below!