Peter Parker's tried and true story of becoming Spider-Man and fighting off evil in New York has expanded into multi-billion dollar films, including Avengers: Endgame (2019) and the upcoming Spider-Man: No Way Home (2021). Behind nearly every Marvel character is a love interest, and Peter's affection is most famously towards the iconic Mary Jane Watson.
Let's take a closer look at the amazing Spider-Man, Marvel Comics, Marvel Cinematic Universe, and Peter Parker's life to understand the importance of MJ in the Marvel Universe.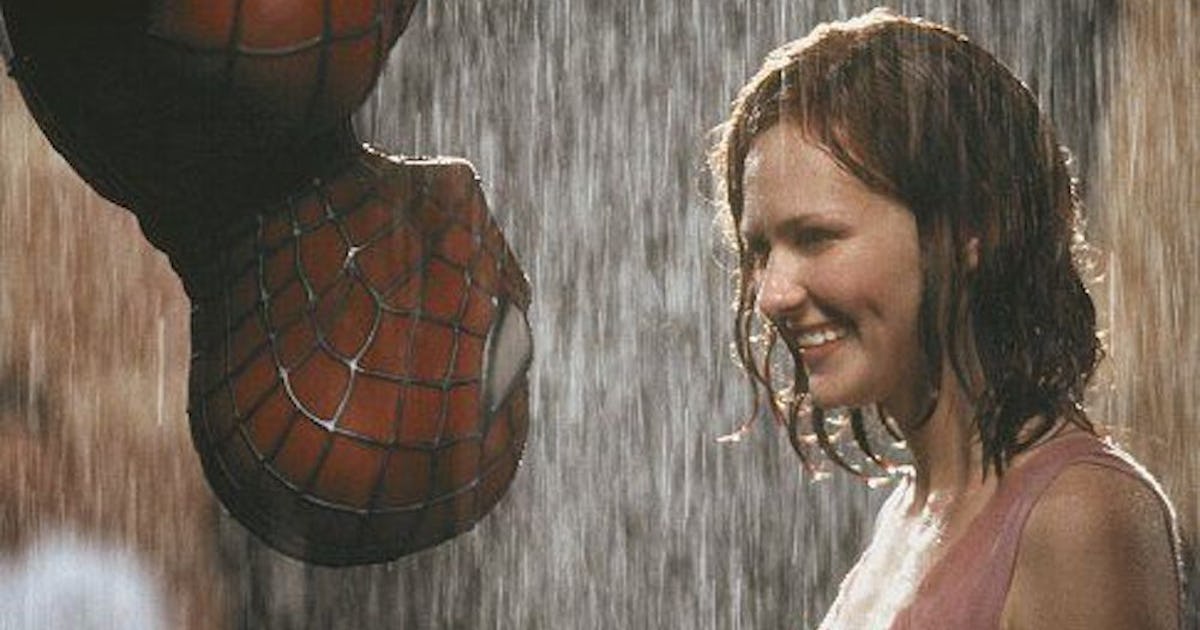 Biography of Mary Jane Watson
There have been countless interpretations of Mary Jane "MJ" Watson throughout Marvel Comics and the movies. Mary Jane has done everything from becoming Venom through a symbiote infection to working for Tony Stark/Iron Man at Stark Industries.
Always at Peter's side, Mary Jane showed interest in Parker early in their friendship when the fictional character lived next door to Aunt May (May Parker) and Peter in New York.
According to Marvel Fandom:
Mary Jane Watson was born to Philip and Madeline Watson. She is the second of two children, with her elder sister Gayle having been born four years earlier. Due to her family's constant moving (as a result of her father's various teaching jobs), MJ began developing a more extroverted and care-free personality, a trait which helped her make friends as the Watson's moved from one location to the next.

On the night of Ben Parker's murder, MJ spotted a frantic Peter running into his house, with Spider-Man emerging from an upstairs windows only moments later. At this, she deduced that Peter and Spider-Man were one and the same. Confused by the emotions set off by the discovery, MJ chose to keep this information to herself, and just like Peter refused to pursue a relationship with him, out of fear that he might neglect her for his superhero duties.
Related: A Complete Guide To Sony's Spider-Man Films Coming to Disney+
Throughout various storylines and alternate versions of Mary Jane Watson, she's always pursued a professional career in acting both on Broadway and in Hollywood. At the same time, she's the only other person who knows the secret identity of Spider-Man (this list later grows as time goes on with Harry Osbourne and Carlie Cooper).
When did she become Mrs. Peter Parker?
Tobey Maguire's Peter Parker almost (almost) proposed to MJ in Spider-Man 3 (2007), but he was ultimately too late when their mutual best friend, Harry Osbourne (son of Norman Osbourne/Green Goblin), formed a relationship with the amazing Mary Jane.
While we haven't seen MJ and Peter get married in the MCU or other Marvel films and TV shows, the two ultimately tie the know in the comics. Marvel Fandom states:
Peter and Mary Jane got married on the front steps of New York City's City Hall, with her uncle, Spencer Watson, a judge, presiding over the ceremony.

They spent their honeymoon in France and made their home in a condominium apartment that Mary Jane was able to afford thanks to her highly successful modeling career. As the wife of Spider-Man, however, things were hardly ever easy.
Their marriage is never easy. From losing a child at the hands of Green Goblin and Ben Reilly/Scarlett Spider trying to keep the couple safe, Peter and Mary ultimately separated, but they never lost feelings for one another and engaged in future relationships once more.
Film Appearances
MJ's film and television appearances are numerous, but her two most famous portrayals are by actress Kirsten Dunst in the famous Sam Raimi Spider-Man film trilogy starring actor Tobey Maguire, and by Zendaya in Tom Holland's Spider-Man movies.
While Zendaya plays "MJ" in the MCU's Spider-Man movies, her character is actually Michelle Jones — not Mary Jane.
The character pays homage to Mary Jane and pursues a love interest with the shy Peter Parker (Tom Holland) throughout her film appearances. While many fans might believe that she's Mary Jane, she's actually an alternate version of the character (a variant?).
What's the Difference Between Gwen Stacy and Mary Jane?
Peter Parker's love interest is most commonly with Mary Jane and Gwen Stacy, daughter of NYPD Captain George Stacy.
Much like his relationship with Mary Jane, Peter's connection to Gwen Stacy is on and off, but the two ultimately form a very close friendship and relationship.
According to Marvel Fandom:
Gwen first met Peter Parker while they were undergraduates at Empire State University. Initially, Peter's problems as Spider-Man made him ignore her advances, and in return, she felt insulted by his aloofness. Gradually, however, a romance developed. Gwen, a science major, seemed to appreciate Peter's intellectual personality, different from that of jocks like Flash Thompson and preppies like Harry Osborn. She was Peter Parker's first true love.

At Empire State University Gwen invites Peter to a Party at her house on Sunday but he must decline as he is to meet his neighbors niece, Mary Jane Watson. Gwen and her friends later learn that Flash Thompson has been drafted for the war. Gwen meets up with Peter, Harry and Flash at a local café. While talking about Flash's draft, Mary Jane walks in and the boys are stunned. They're even more surprised when Peter knows her and Gwen is jealous when they leave together.

Credit: Sony/Marvel
Mary Jane and Gwen Stacy live on the same timeline with Peter, Earth-616 (the Sacred Timeline), meaning Pete has to juggle his relationship with MJ, Gwen, and his responsibilities as Spider-Man.
At first, ignoring Gwen's advances while the two study at Empire State University (due to his intense focus on school and early love interest with Mary Jane), Peter soon begins to notice the beauty of Gwen Stacy and realizes the opportunity in front of him. Gaining help from his best friend, Harry Osbourne, the two eventually form an incredibly close friendship and later relationship, but it's ultimately dismantled by Gwen's blaming of Spider-Man for the death of her father.
In reality, the Green Goblin ultimately kills Captain Stacy, but Spider-Man is blamed for his death. For years, Peter keeps the secret of his identity from Gwen — even as the two grow closer together after she returns from England and grows from the loss of her two parents.
In the House of M comics, when the Scarlett Witch/Wanda Maximoff creates Mutants as the superior race over humans, Gwen miraculously and, in fact, marries Parker. The two later have a child and pursue a family lifestyle.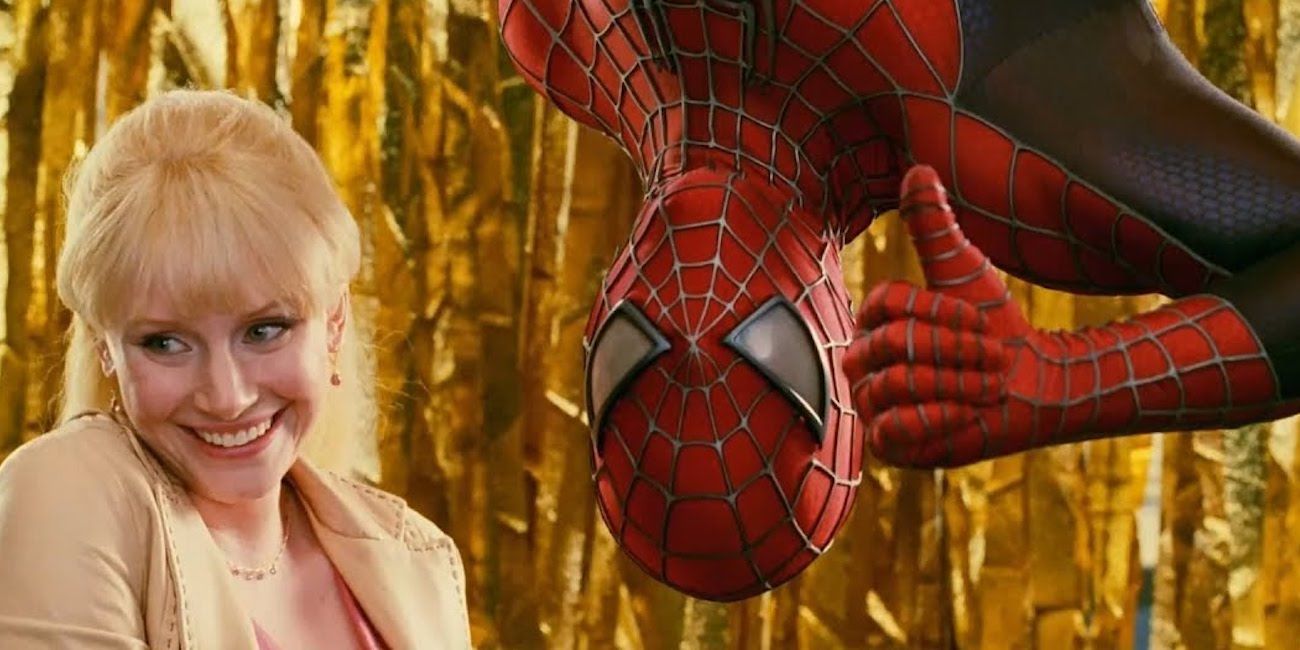 Gwen Stacy ultimately dies at the hand of Peter Paker in a sick and twisted ending to their story. While saving her from a deadly fall off a bridge, when the Green Goblin (Harry Osbourne) kicks her off the bridge — immediately after she finds out Peter Parker is Spider-Man and she believes he killed her father — Spidey jumps off the bridge to save her. Slinging his web and grabbing Gwen with it, the sudden stop in midair breaks her neck, and she later dies thinking of the "betrayal" of Peter.
Peter is devastated by this loss and grieves for months. Eventually, he forms a newfound strength and later reforms a relationship with Mary Jane.
Live-Action and Animated Appearances
Actresses Bryce Dallas Howard and Emma Stone have both portrayed Gwen Stacy and Tobey Maguire and Andrew Garfield's films, respectively. In 2018, actress Hailee Steinfeld voiced Gwen Stacy/Spider-Gwen in Sony's Spider-Man: Into the Spider-Verse (2018).
Mary Jane Watson is an incredibly important figure in the Marvel Universe, and her future is far from over. There's so much of her story to tell, and Marvel fans are ready to see more of this character.
What are your thoughts on Mary Jane? Let us know in the comments below!