The actress from one of Netflix's hottest shows Cursed has just joined the cast of Disney's live-action remake of The Little Mermaid. The 25-year-old actress Emily Coates, who portrays villainous nun Sister Iris in Cursed, is now trading her habit for a spotlight "under the sea"!
According to The DisInsider, the live-action production team is keeping Coates's exact role under wraps. But, according to the website's sources, there is a chance that Coates is being cast as Sea Witch Ursula's (Melissa McCarthy) human form, Vanessa.
Related: 'The Little Mermaid' Star Halle Bailey Opens up About 'Black Ariel Backlash'
This comes after Kacey Musgraves passed on the part of Vanessa. Coates could also be a better fit since she is closer in age to the other actors cast for the roles of Arie (Halle Bailey, 20) and Prince Eric (Jonah Hauer-King, 25).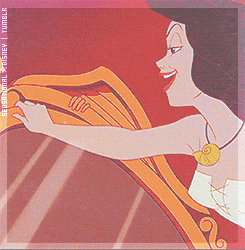 Related: Halle Bailey, Cast set to Record 'The Little Mermaid' Soundtrack
So far, here this is the full list of actors and actresses that will be playing parts in Disney's upcoming Little Mermaid adaptation:
Ariel – Halle Bailey
Prince Eric – Jonah Hauer-King
Ursula – Melissa McCarthy
King Triton – Javier Bardem
Sebastian – Daveed Diggs
Scuttle – Awkwafina
Related: Disney Rehires and Furloughs Production Team for "Little Mermaid" Remake
The Little Mermaid live-action adaptation was supposed to start production earlier this year, but due to COVID-19 production has been delayed multiple times. Now, the production is supposed to start in November or early December.
Related: OpEd: It is Time to Close "Voyage of the Little Mermaid"
Could you see Emily Coates as Vanessa? What are you most excited about Disney's The Little Mermaid live action remake? Let us know in the comments below.