There's no doubt that all businesses have been impacted by the pandemic that has struck worldwide.  With a slow return to operations, Disney has  been a company that has taken a huge hit.  Known for its imaginative and innovative approach to business, The Walt Disney Company has had to be just that to manage through this plot twist of a year.
In a fiscal year third quarter Disney Earnings Call and Earnings Report on August 4, it was shown just how hard Disney was hit, current updates on operations, and what's to come in the future.
Bob Chapek on The Walt Disney Company
Bob Chapek, who became the Disney CEO earlier this year, opened the call with acknowledging that this is still a very challenging time, not only in regards to the pandemic, but the issues surrounding racism and social injustice.  Disney is working through establishing better means of diversity and inclusion so that they may strive towards greater representation.
In regards to the pandemic, it has had a huge impact on third quarter results, but Chapek still has a very positive outlook on where the company is going from here.
"Despite the harsh realities we are facing today, we have made some encouraging progress."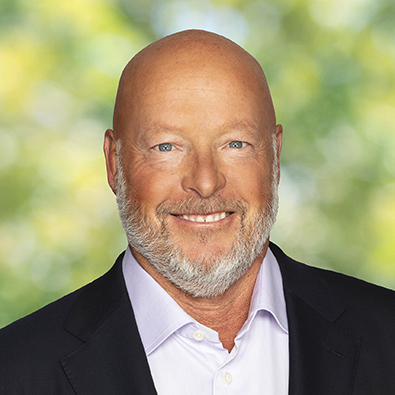 Disney+
Chapek went into a lengthy update on Disney+ and how well it's done to deliver a wide range of content to subscribers.  Most notably is that the Disney+ original series, The Mandalorian, received 15 Primetime Emmy Nominations and that Black is King debuted critically acclaimed.
With over 60.5 million, Disney+ will continue to play a huge part in the future of the Walt Disney Company both domestically and internationally.  Disney's focus on direct to consumer content will be a top priority in these uncertain times, such as those offering under the Star brand in 2021. Disney has already amassed over 100 million subscribers across all of its streaming platforms.
"The incredible success we've achieved to date has made us even more confident in our direct to consumer business and our ability to be more aggressive in our approach," Chapek said.
This comes with one of the biggest news of the call, with Chapek announcing that the live-action Mulan will be released on September 4 to Disney+.  This new way for streaming of the film will be offered over a premiere access for $29.99, but it's likely that this will be the only film to be released in this manner.
Other mentioned future releases for Disney+ were The One and Only Ivan in August, season two of The Mandalorian in October, and Loki, WandaVision, and Winter Soldier later this year.
Walt Disney World
As touched on by Chapek, since the last earnings call, Disney theme parks around the world have been reopening.  Starting with Shanghai Disneyland in May and then Hong Kong Disneyland in June, it's been a process to reopen with health and safety guidelines.  Shanghai Disneyland has consistently been operating in the net positive contribution area, but unfortunately, Hong Kong Disneyland was ordered by the government to close again on July 15.
Most recently with the phased reopening of all four Walt Disney World theme parks, there have been some losses when it comes to attendance and cancellations of Disney vacation reservations.  Though the demand is still higher than the capacity will allow at the Walt Disney World parks, there are frequently more cancellations as Guests deal with the ever-changing aspects of the pandemic.
It is important to note that even though there is a lower attendance rate, Walt Disney World is still net positive in their revenue which means they believe they are in a good place for when consumer confidence returns.
"Each day we are at a percentage of the park that we can fill while maintaining social distancing," said Chapek.
Disneyland
Listeners to the Disney Earnings Call kept their ears sharp for any updates or indications on a timeline for the reopening of the Disneyland Parks in Anaheim, California.  With its closure nearing 150 days, unfortunately Disney continued to stayed quiet with no information about the re-opening of the original Disneyland Park and its counterpart Disney California Adventure.  The only mention of Disneyland or the Disney Cruise Line was that of its contribution to losses as both remain non-operational.

Disney Losses
With such a wide-reached company, there are many different moving parts to Disney and currently, many non-moving parts as well.  As a result of such, Disney lost billions of dollars due to the pandemic and furloughed over 100,000 employees. Third quarter financial results largely reflect the closures of domestic parks and resorts, cruise line, and Disneyland Paris.  The operating loss for the company comes in at around $2 billion, but are looking forward to a rebound in the next part of the fiscal calendar with ESPN and sports such as the NBA, which is currently playing the season at Walt Disney World, and the MLB playoffs.
Though not a loss, Disney is investing more operating funds into entertainment production.  The cost of going into production between now and 2021 has increased based on ramping up productions, distancing involved, site prep, stage prep, testing, etc.  Not only does it cost more in funds, but it also costs more in time as the production time could also be extended with these new health and safety measures.