On Friday, March 13th Disney surprised fans with an even earlier release for the Number 1 animated movie of all time. Frozen 2 will be available for streaming in the US on Sunday, March 15th! The film will be available HD this Sunday, with Ultra HD available on March 17th. Internationally, Frozen 2 will be available on Disney+ in Canada, the Netherlands, Australia and New Zealand on Tuesday, March 17.
This surprise announcement comes on the heels of a number of Park Closures due to the Coronavirus Pandemic such as….
Walt Disney World Closing Because of Coronavirus Outbreak

No, it wasn't a dream: Every Disney theme park in the world is now closing

Every U.S. Theme Park and Amusement Park Closing Due to Coronavirus
Update: 3/11/20
We are officially out of the unknown, Disniacs! It's now official that that Disney's Frozen II will finally arrive on Disney+ starting June 26, 2020! The news was confirmed on the Disney+ which now presents this screen when you search for the film:
The record-breaking masterpiece and sequel to Walt Disney Animation's instant classic, Frozen, will be available for streaming on June 26 for subscribers in Canada and the United States, then on July 10 for subscribers in the Netherlands, and finally on July 31 for subscribers in Australia and New Zealand. Mark your calendars! Frozen II will be here IN SUMMER!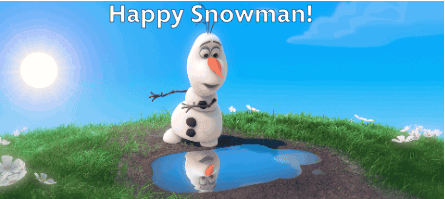 Original Story: 
For the first time in forever, Anna and Elsa are back on the silver screen. Frozen 2 is officially open in theaters everywhere! But when can we expect it on Disney+?
The short answer: no later than this time next year, but most likely April/May 2020
Earlier this year, The Walt Disney Company promised that the entire Walt Disney Studios Theatrical Slate will be available on Disney+ within a year of its launch. Frozen 2 was counted in that slate.
Related: Frozen 2 playing today for "Free" (perks of the #DisneyCruiseLife)
Disney+ has already added several of its 2019 releases, including Avengers: Endgame, Captain Marvel, and Dumbo. But movies like Aladdin, Toy Story 4, The Lion King, and Maleficent: Mistress of Evil still need to be added. The reason probably being that these movies were still in theatres in the third and fourth quarts of this year. Frozen 2 will then follow in the queue behind them.
Disney is also releasing the Disney+ Exclusive series: Into the Unknown: Making Frozen 2. This show will give you an unprecedented intimate look inside the Walt Disney Animation Studios. Discover how the voice cast, directors, and artists came together to create one of the most anticipated animated films in Disney history. This multi-part docu-series will be added to Disney+ within the year.
Related: Frozen 2 Stars Honored With Stars on Hollywood Walk of Fame
Disney has made it clear they still want you to go to the movie theater. They are staying committed to its traditional theatrical releases, as well as the later home-video release on DVD/Blue Ray. In order to make the most off of the most impatient Disniacs, we probably won't see Frozen 2 on Disney+ until after the DVD/Blue Ray release. Keep in mind, the home video release almost always follows theatrical closing. Theatrical run length is determined based on ticket sales.
But the only thing that is a guarantee is Disney's refusal for a dual theatre/streaming release. Disney+ offers uncharted territory in mattes of "home video" releases. So, we could see a dual streaming/DVD release, but it is unlikely. Let's be honest, though, who isn't going to at least try to see Frozen 2 in theaters?
When do you think Frozen 2 will be on Disney+? Can you wait or are you going to see it in theaters? Does Disney+ change your decision to still buy Disney DVDs? Let us know in the comments!
Source: Whatsondisneyplus