Marvel's Spider-Man: No Way Home (2021) is gaining massive as its theatrical release in December comes closer, and fans can barely contain their excitement.
From speculating when the official No Way Home trailer will finally come out to betting on whether or not the spider-verse will be confirmed in the new movie, one talented fan has deep-faked Tom Holland into Andrew Garfield's The Amazing Spider-Man (2012) and already created the Multiverse.
Related: 'Spider-Man: No Way Home' Trailer Could Come Out Next Week
The Marvel Cinematic Universe is in full force with the finale of Loki and What If…? on Disney+ shaking up the Marvel Universe. Upcoming Marvel movies like Shang-Chi and the Legend of the Ten Rings (2021) and Eternals (2021) are gravitating closer, and fans are excited to watch Marvel newcomers on the big screen again but they don't hold a candle to Spider-Man: No Way Home.
Reports circulating around the anticipated movie state that previous Peter Parker/Spider-Man actors Tobey Maguire and Andrew Garfield are reprising their roles in Tom Holland's last MCU movie.
Whether these reports are true or not, we're not going to get any confirmation from Marvel until the movie comes out on December 17, 2021.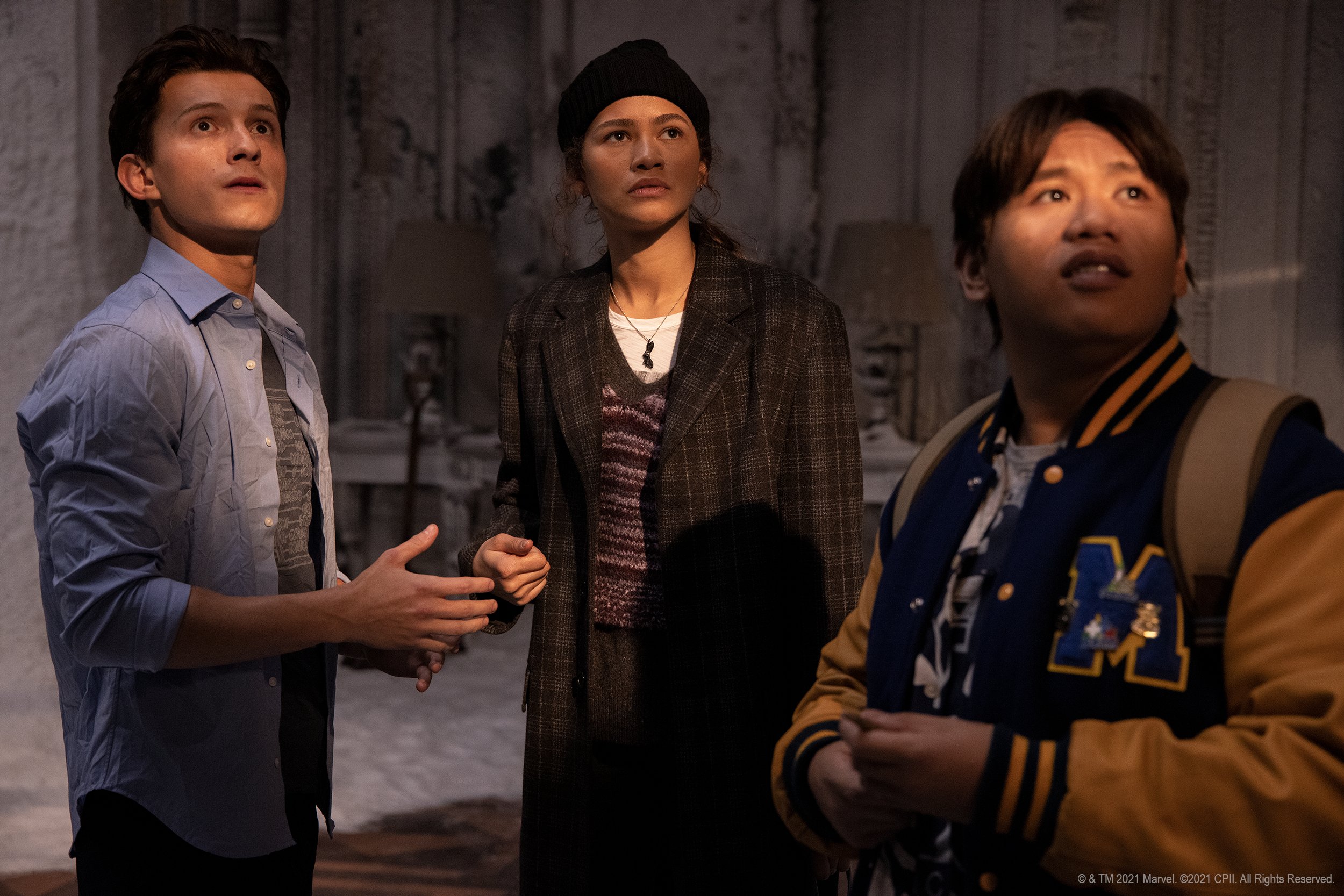 Related: Is Green Goblin Returning to Spider-Man Universe? Report Says Yes
In the video above, stryder HD on YouTube uses his great power for some great responsibilities. In the past, he's put Stranger Things star into the Star Wars universe as Princess Leia (Carrie Fisher). No, stryder has placed Marvel actor Tom Holland onto Andrew Garfield's face as the Peter Parker/Spider-Man in Garfield's The Amazing Spider-Man films.
It's impressive how the face tracking in the video is so accurate since the video creator had to work with different composites of the characters. Even shots hiding most of Andrew Garfield's face still show off Holland's facial features, especially when Parker takes on Flash Thompson in the famous gym scene.
Related: A Complete Guide To Sony's Spider-Man Films Coming to Disney+
Speaking of Andrew Garfield, the actor told Access to "never say never" when it comes to him starring in No Way Home, previously stating:
"I've heard all the rumors of everything and to be frank, I think it's a really cool idea. But as a fan, just as a pure fan, it's a really cool idea. But yeah, as I've said previously, it's not something that… I hate being given the responsibility of disappointing people. It's not something that I've been asked about or anything like that. But you know, never say never."
Tom Holland has previously stated that neither Tobey Maguire nor Andrew Garfield is appearing in the upcoming Spider-Man film. However, can we really trust what Tom Holland says? He's quite the jokester — especially when it comes to Marvel.