The misfit crew that comprises the Guardians of the Galaxy (2014) is one of Marvel's most popular bunches of superheroes. James Gunn became a household name with the first installment of his Marvel Universe trilogy, and the director recently weighed in on the possibilities of an R-rated Guardians of the Galaxy movie.
Related: Marvel Star Fires Back at Disney CEO For Calling 'Shang Chi' an "Experiment"
James Gunn recently shared that he would never do an R-rated Guardians of the Galaxy movie because it wouldn't be right.
Guardians is undoubtedly a family movie, a "fairy tale," according to Gunn. The Suicide Squad — James Gunn's latest endeavor with DC and Warner Bros. — is something completely different. According to the director, its story allows for a more gruesome movie that mature audiences can enjoy, not families.
In a recent interview with Collider, Gunn stated:
"No, I totally think I could do whatever I think the story requires. I would never do an R-rated Guardians of the Galaxy. It just wouldn't be what that show is. It's for families, and old people love it. It's more like a fairy tale. And I think it is completely, that is what it is. Suicide Squad is something very different than that, and the stakes are different. All of that is different. But if I were to do say a Shazam movie, which I'm not saying I'm going to do a Shazam movie, I don't think that should be R-rated either. I think if I did that, it would be PG-13. If I did Deadpool, it would be rated R."

"So, I mean, it just depends on the project. I think everything is different and the audience you're speaking to is different. And I love PG-13 movies, and I love R-rated movies. I don't have any problem with either of them."
Related: Will James Gunn Bring R-Rated "Barbarian" Drax to the MCU?
The Marvel Cinematic Universe expanded with the intergalactic-trotting Guardians of the Galaxy (2014) film, starring Marvel newcomers Star-Lord (Chris Pratt), Gamora (Zoe Saldana), Rocket Raccoon (Bradley Cooper), Drax (Dave Bautista), and Groot (Vin Deisel).
The Marvel movie also explored the powers of the Infinity Stones, with the film revolving around the Power Stone.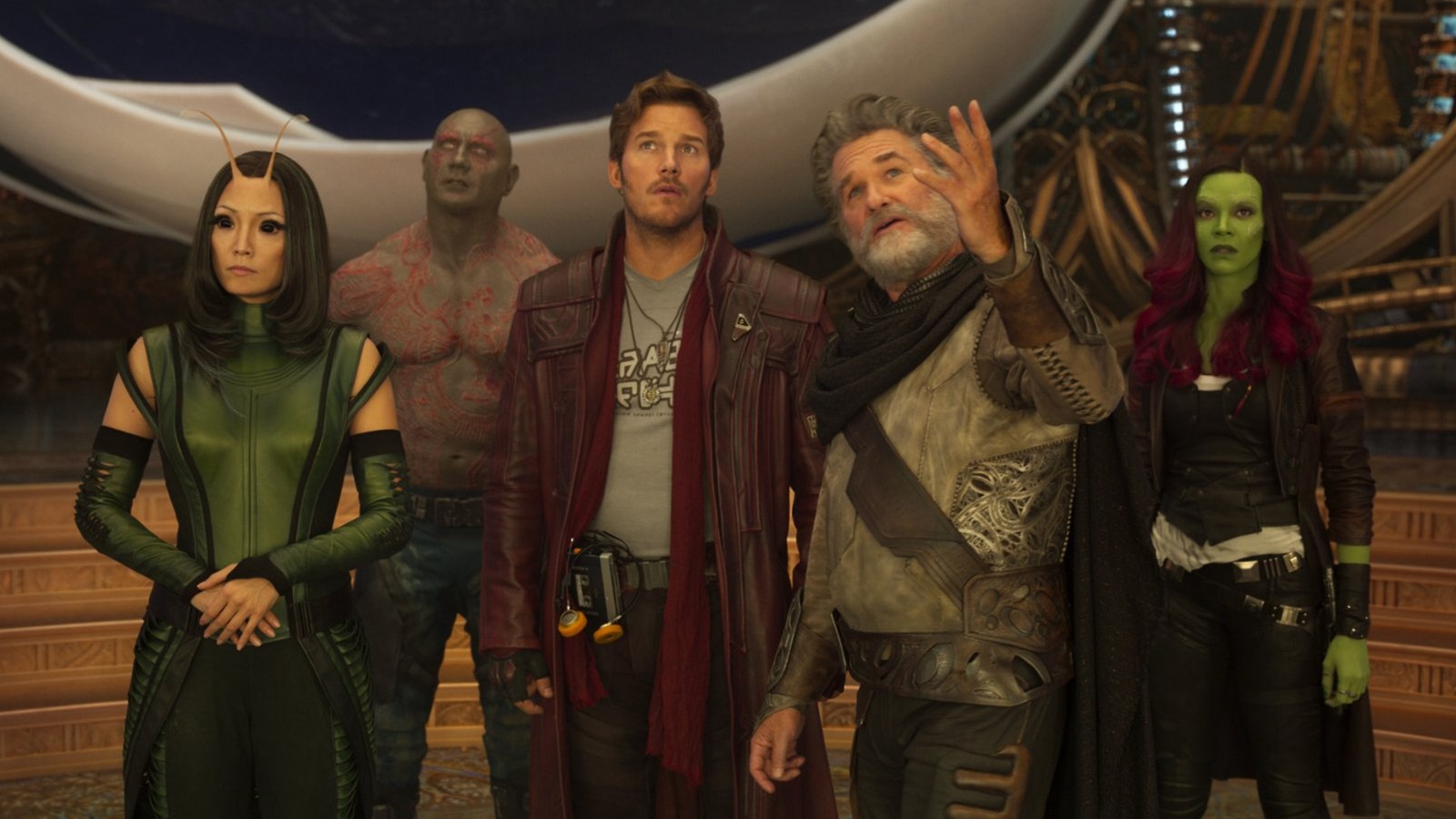 Related: James Gunn Would Love a Marvel-DC Crossover, But Could It Happen?
Guardians of the Galaxy Vol. 2 broke records for Gunn's franchise with the film's stellar cast and soundtrack. The film's events would later help inspire the outcome of Avengers: Infinity War (2018) and Avengers: Endgame (2019).
Unfortunately, James Gunn's relationship with Marvel took a downturn after the studio fired the writer and director over controversial Tweets from nearly a decade earlier.
Not knowing where his future lay with making more superhero movies, the director —  who's since been reinstated into the Marvel family once again — made his way over to Warner Bros. and DC.
Gunn recently debuted his next cinematic adventure, The Suicide Squad (2021), in theaters and on HBO Max.
Featuring an all-star ensemble cast that includes Margot Robbie (Harley Quinn), Idris Elba (Bloodsport), and Sylvester Stalone (King Shark), The Suicide Squad was a #1 box office success upon its release and scored one of the highest IMDb ratings of any DC film to date.
The overwhelmingly violent movie is rated R, as most DC films take on darker storylines than Marvel's. Nonetheless, James Gunn still delivers unprecedented fun when adapting comic books into live-action movies and The Suicide Squad.
Gunn repeatedly shared on social media that Warner Bros. gave him complete creative control over the film, allowing the director to introduce and kill off any character that he felt necessary for the $200 million budgeted movies.
This isn't the same when it comes to making a Marvel movie, and Gunn recently shared that he would never do an R-rated Guaridans of the Galaxy movie — despite some Marvel fans hoping for one.
James Gunn is currently working on pre-production for Marvel's upcoming Guardians of the Galaxy Vol. 3 movies, and the director is looking forward to what's next for the Marvel Universe.
Do you want an R-rated Guardians of the Galaxy movie? Let us know in the comments below!