Vision actor and voice of JARVIS Paul Bettany isn't ready to hang up his cape in the Marvel Cinematic Universe. In a recent interview, like many of his co-stars, he teased the future of where Marvel is heading.
Related: Marvel's Newest Movie Expected to Trail 'Black Widow' By $50 Million
WandaVision came into the world right when it needed it. Officially kicking off Phase 4 of the Marvel Cinematic Universe on Disney+, Scarlett Witch/Wanda Maximoff (Elizabeth Olsen) expanded her powers like never before after overtaking a town and creating an alternate reality after the events of Avengers: Infinity War (2018) and Avengers: Endgame (2019).
Finally getting the share the spotlight with her star-crossed lover, Vision (Paul Bettany), the two encountered some Avenger-level threats with Agatha Harkness (Kathryn Hahn) and possibly a new villain, Nightmare.
Going on to score a whopping 23 Emmy Award Nominations alone, WandaVision set the bar for future Marvel content, one that hasn't been lowered with What If…?
The epic finale to WandaVision left viewers astonished and opened the door for Loki and even Spider-Man: No Way Home (2021).
Saying goodbye once again, the Vision sustained by Wanda's powers in Westview dissipated, and Paul Bettany's future with Marvel seemed uncertain once again.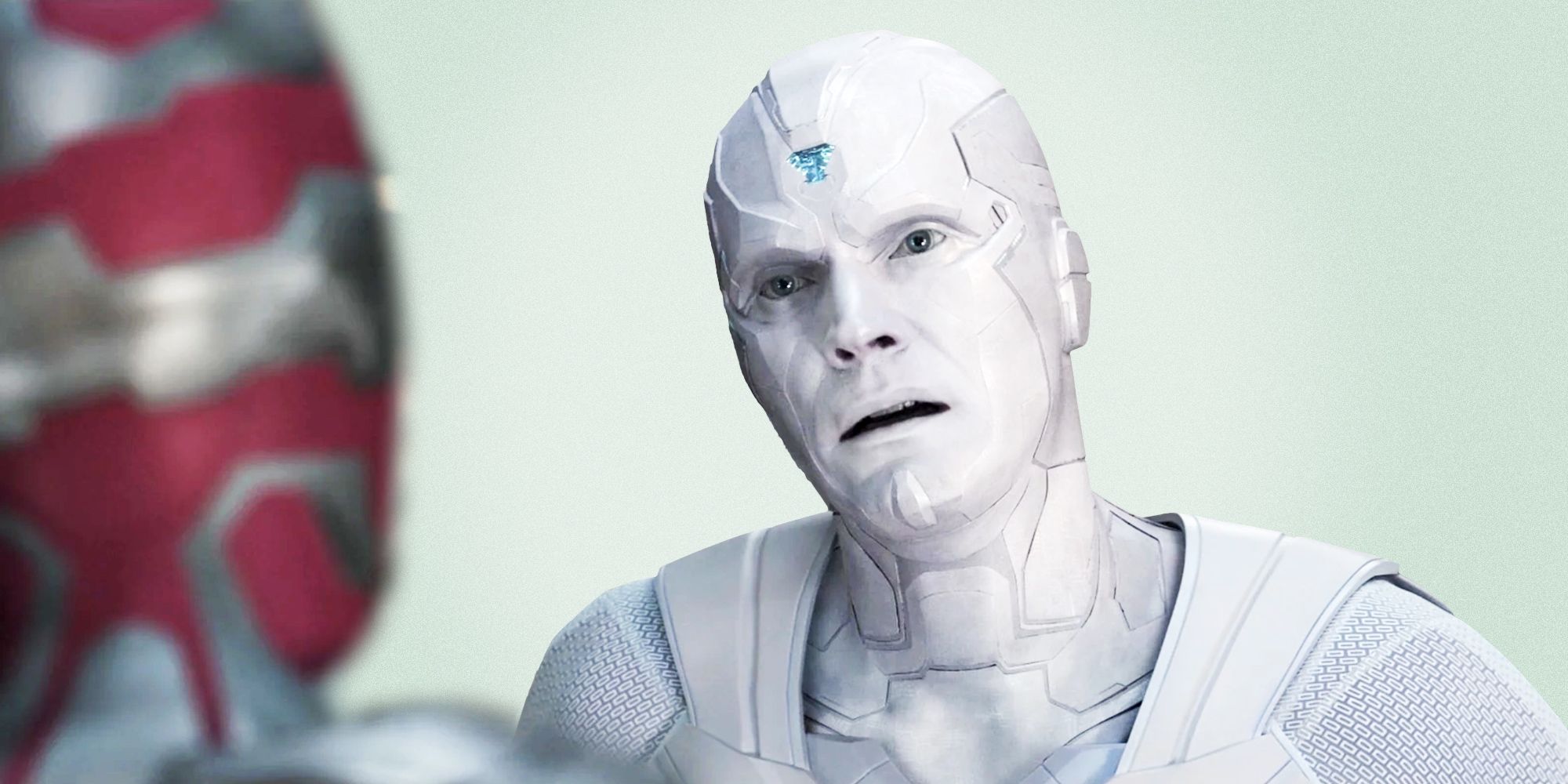 Related: Marvel Star Fires Back at Disney CEO For Calling 'Shang Chi' an "Experiment"
That is, however, a new Vision — White Vision — came to life utilizing a sample of Wanda's powers harnessed into a synthezoid created by S.W.O.R.D.
Originally not knowing who he was, the Vision created by Wanda's memory transfer over his consciousness into the new Vision — one that could live outside of Westview.
The new Vision abruptly flew away at the end of the limited series, and Marvel didn't let the audience know exactly where he went, opening the door for Bettany's future once more.
In a recent interview with Deadline, Bettany shared:
"It was a beautiful culmination for all these things Lizzie and I have done together. We really found a lane for ourselves, and this was different in tone from those movies. But you never know with Marvel, whether you're done, or not. So I don't want to call it the end yet."

Related: Elizabeth Olsen Hypes 'Doctor Strange 2' as "Scariest Marvel Movie"
This isn't the first time Paul Bettany has been cheeky with the press.
Leading up to the anticipated WandaVision finale, the actor constantly teased that a mind-blowing cameo is coming to the show. In the end, he was talking about himself after two Visions filled the screen. Marvel fans thought he was alluding to Doctor Strange (Benedict Cumberbatch) or even Captain Marvel (Brie Larson), but it was all a ploy from the clever actor.
With Loki opening the door to Doctor Strange in the Multiverse of Madness (2022) and Ant-Man: Quantumania (2023), Marvel head Kevin Feige has numerous opportunities to bring Vision back into the picture and reunite him with the Scarlet Witch in a future project.
Do you want Paul Bettany to come back to Marvel? Let us know in the comments below!