Marvel actor and the Norse god of thunder, Chris Hemsworth, is becoming "the Hulk" with the help of 15 KFC fried chickens — but, it's not the Hulk you're thinking of.
Related: Marvel Fans Are Stunned Over Chris Hemsworth's Shocking New Look
Per Yahoo!, employees at an Australian KFC were in for a surprise when Chris Hemsworth stopped by the New South Wales drive-thru fast-food chain and ordered himself 15 original chicken pieces, a regular size Zinger combo, and to top it all off, four regular popcorn chicken meals. The order total? $72.25, which isn't a lot of money for the A-list actor, but it's sure a load of calories.
Is Hemsworth letting his ripped body go? Actually, the actor is going the extra mile by bulking up to the "hulking" size — pun intended — of professional wrestler and 1980s pop culture sensation, Hulk Hogan.
The MCU star is set to portray the legendary WWE Superstar Hogan in an upcoming Netflix biopic directed by Joker (2019) and The Hangover (2009) mastermind Todd Phillips.
One of the most recent photos on Hemsworth's Instagram shows off his massive gains:
That's a wrap on Thor Love and Thunder, it's also national don't flex day so I thought this super relaxed photo was appropriate.
Related: 'Thor: Love and Thunder' "Shouldn't Make Sense" Says Director
Chris Hemsworth's god-like body has long been the envy of those looking to get ripped like great bodybuilders.
The actor reportedly goes Vegan (or, at least, mainly Vegan) when physically prepping for his Thor role, as the avoidance of meat while building muscles makes your body incredibly lean and ripped — this, as opposed to the bulkier look that wrestlers typically have. This explains the fried chicken, of course.
Hulk Hogan recently posted a picture of Hemsworth on his Instagram, stating:
My brother has that Hogan Pump on Jack,looks like he could slam Andre brother HH
Related: Marvel Fans Can Actually Call Tony Stark in New Thor Comic
The Hulk not only referred to Chris Hemsworth as his "brother" (a respected title to earn from Hogan) but also stated that Hemsworth could "slam" the legendary Andre the Giant (The Princess Bride) on the mat! Andre, by the way, was a whopping 7-foot-4-inches and 520 lbs (but on the inside was a loveable teddy bear)!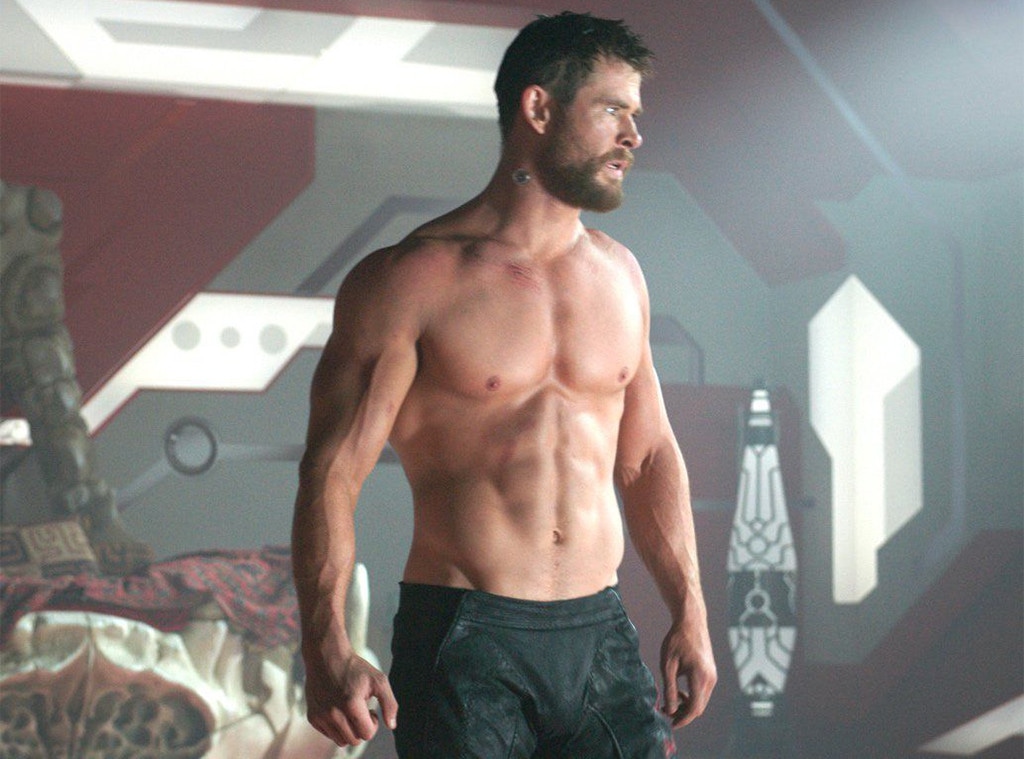 Related: First Look At Natalie Portman's Mighty Thor Revealed
The hulking 6-foot-3-inches Australian has played the titular role of Thor Odinson in the Marvel Cinematic Universe for a decade. Over the ten years of appearing in eight Marvel movies, most recently starring in Avengers: Endgame (2019), Hemsworth has maintained his body shape and increasingly improved it with each new role.
For the highly-anticipated Thor: Love and Thunder (2022), Hemsworth stated that the movie would feature the strongest version of Thor and himself.
Marvel fans can watch Thor: Love and Thunder (2022) in theaters on May 6, 2022!  The upcoming Hulk Hogan biopic is yet to receive an official release date from Netflix, but it is presumed to land on the streaming platform in 2022.
Are you ready for Chris Hemsworth's upcoming Netflix biopic? Let us know in the comments below!