In a brand new Thor #7 comic, the Avenger's famous hammer, Mjolnir, has Tony Stark's name and number inscribed on it, and fans are encouraged to call Tony Stark aka Iron Man!
How Can You Call Tony Stark?
Iron Man's number is: 212-970-4133
The number has a New York area code and is a real working phone line. Callers are sent to the voicemail of Iron Man explaining how the trickery of Thor has thrown him for a loop and advises callers to check out his website: TonyStarkIronMan.com – a landing site for Marvel.com.
Tony Stark says,
"Hi. Yes, this is Iron Man. However, due to some big blond jerk, I no longer use this number. But hey, nice try anyway."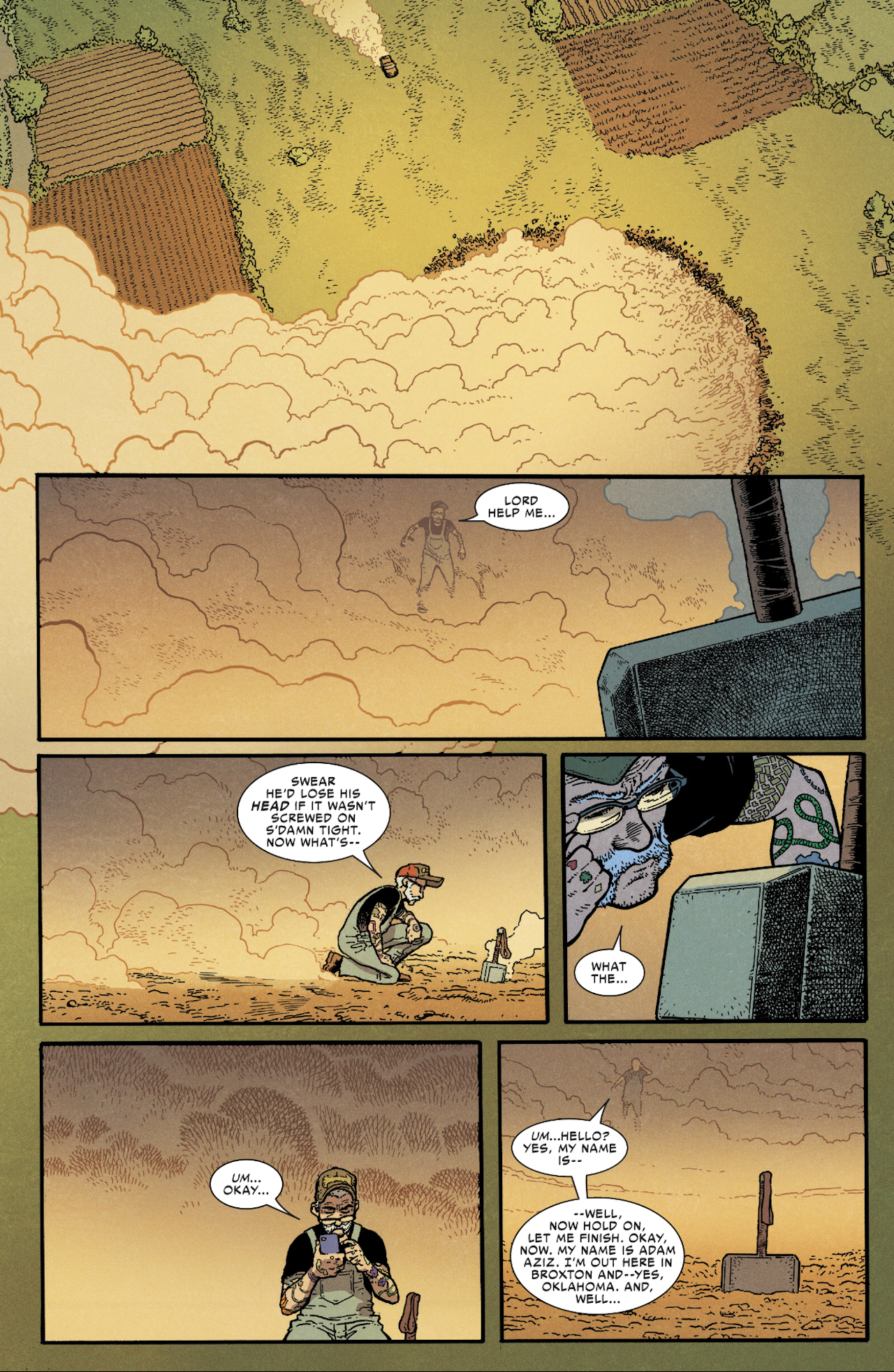 Related: 'Thor: Love and Thunder' Cast Reportedly Arrive in Australia for Filming
What Is This New Thor Comic About?
The Thor #7 comic opens with Thor's hammer, Mjolnir, crash landing in Broxton, Oklahoma –  the same city that Asgard originally floated over.
After Mjolnir falls to earth, a nearby mechanic Adam Aziz finds the hammer in a field with Tony Stark's name and number. Adam proceeds to call the number on Thor's trusty weapon and low and behold, Mr. Stark picks up his phone to the surprise of a random mechanic calling him from Oklahoma.
Related: Could Spider-Man and Thor Team Up in a Future MCU Movie?
While all of this is happening, Thor discloses to his old friend Beta Ray Bill on Asgard that his relationship with Mjolnir is evolving and he fears that he's no longer worthy to lift the all-powerful hammer since taking the throne of Asgard.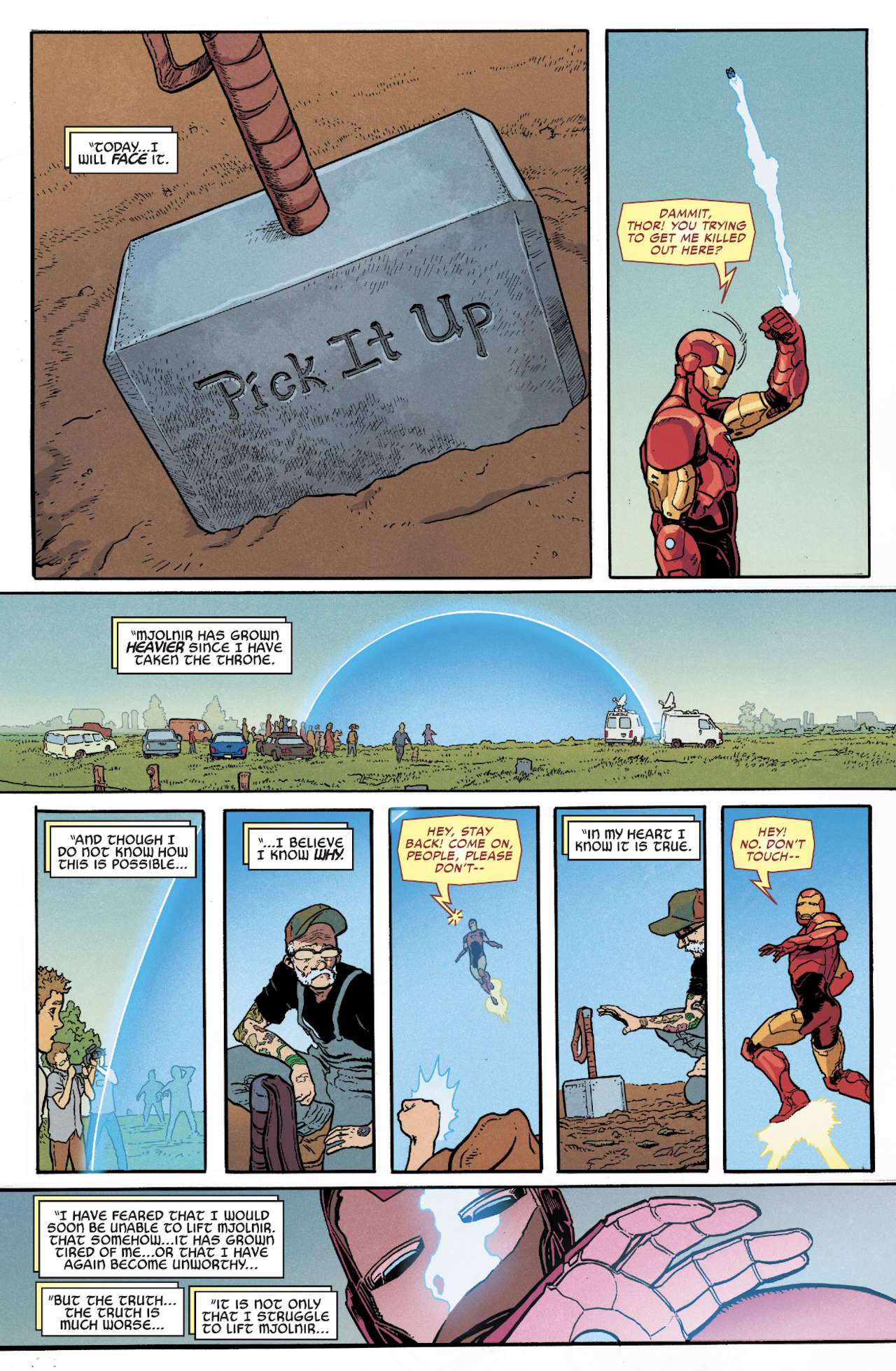 Thor's hammer than reads "Pick It Up", as he feels anyone is now worthy to wield his hammer. Adam Aziz listens to Thor's request and acquires the power of the "Strongest Avenger".
Related: Confirmed: Christian Bale Cast as the Villain in "Thor: Love and Thunder"
This story-line follows a similar path of Jane Foster (played by Natalie Portman) attaining Thor's power like we're seeing in Thor: Love and Thunder that's set to release on February 11, 2022.
Did you call Tony Stark, the Iron Man himself? Let us know in the comments below?