Here at Inside the Magic, we love bringing light to those who've made our dreams come true, our childhood a whole lot better, or our grumpy parents-in-law have a smile on their faces.
Whether you know it or not, you've ridden his rides, sang his songs, and smelled his smells (more on that later) that make those dreams a reality. He's taken us to The Twilight Zone, made us laugh our socks off with Kermit the Frog, and break your mother's plates with Toy Story friends, but who is this magic-maker?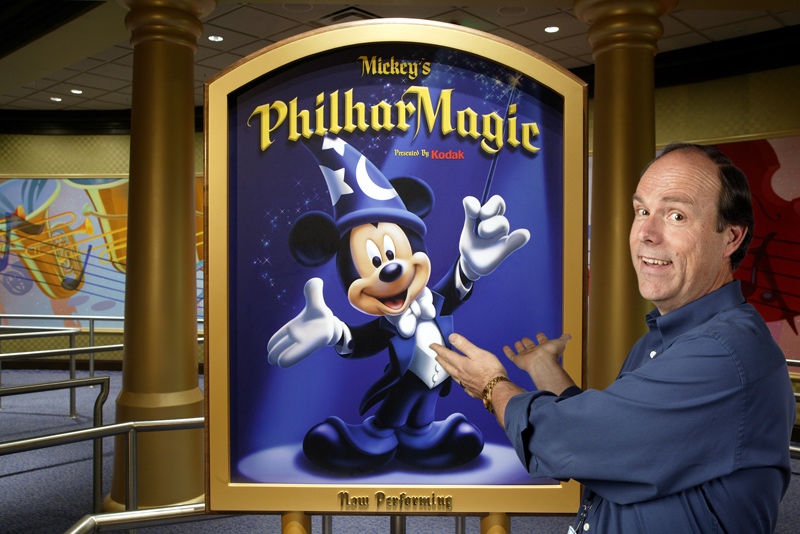 Over his forty-year plus year career with Walt Disney Imagineering (WDI), Kevin Rafferty has dreamed up fantastical dimensional storytelling experiences for Disney Park guests across the entire world.
In his autobiography that's worth more than Captain Hook's gold, Kevin highlights how his sarcastic, yet "can-do!" attitude opened dozens of doors for him and his pen to draw up and contribute to some of our favorite attractions and experiences, like Rock 'n' Roller Coaster featuring Aerosmith, The Twilight Zone Tower of Terror, Toy Story Midway Mania, and Cars Land.
Thanks to Kevin, we can travel to the cutest little town in Carburator County in the morning and sing with stink bugs by night.
Related: Mickey and Minnie's Runaway Railway at DLR Delayed Until 2023
In his new autobiography, Magic Journey – My Fantastical Walt Disney Imagineering Career, Rafferty highlights the highs and lows of his career that started back in 1974.
After realizing that the priesthood wasn't his calling, Rafferty left St. John's Seminary and enrolled at California State University, Fullerton, to follow his true passion, art, and animation. During his first summer break at Cal State Fullerton, Kevin landed a dream job at the Happiest Place on Earth: a DMO (Dish Machine Operator).
Well, it wasn't his dream job, but it was sure a dream to land a job like that!
Little to his knowledge, landing a role as a DMO for the Plaza Inn at Disneyland would eventually lead to a magical career with Walt Disney Imagineering that he couldn't have dreamed of. 
After earning his Bachelor's Degree in Art from Cal State Fullerton, he entered into the hallowed halls of Imagineering in 1978 when the company recruited as many hands they could afford for the creation of EPCOT. From day one, Kevin never took a day at WDI for granted- because no one day was alike!
From working with Jim Henson in the creation of the beloved Muppet*Vision 3D to co-starring with the beautiful Christie Brinkley while promoting his newest project, "it's tough to be a bug," Kevin was able to follow his dreams of being a director, animator, writer, and musician — because Imagineering is all of that!
Related: Josh D'Amaro Comforts Disney Cast Members Following Layoffs
Kevin's humble and humorous spirit found its way into every single one of his projects for Walt Disney Imagineering, including his autobiography. He's laid out a perfect roadmap for future Imagineers, passing the torch to tomorrow's storytellers by telling his stories of the parks we love so dearly.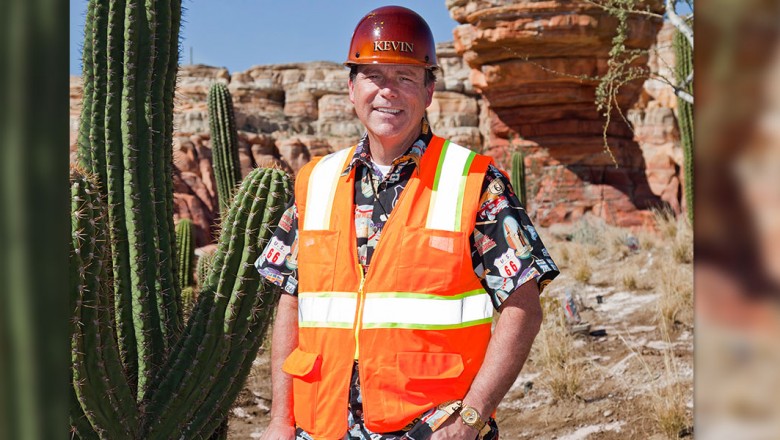 He learned from the best, like John Hench and Marty Sklar, and now wishes to give that wisdom to any and all dreamers who want to know what it takes to add your name to the list of people that still make Walt's original dreams a reality.
It's obvious that Kevin has a once-in-a-generation spirit, one that we all wish could work for Mickey forever.
You can watch a video in which Kevin walks us through the construction of Cars Land below!
Though his career came to an end with the opening of Mickey and Minnie's Runaway Railway, his work will live on and inspire future generations of Imagineers forever. Kevin, from all of us, thank you!
We couldn't suggest a better book for Disney Park fans than Rafferty's autobiography Magic Journey – My Fantastical Walt Disney Imagineering Career.
How has Kevin Rafferty made your Disney experience more magical? Let us know in the comments below!