Can you believe it is almost the spooky season? Everyone is anxiously awaiting for the cool crisp autumn season, including the spooktacular holiday — Halloween!
And what better way to prepare and get in the Halloween spirit than to binge some of the classic Disney Halloween movies. From Halloweentown to The Haunted Mansion to the iconic Hocus Pocus, there are so many Halloween Disney films to choose from.
We recently reported Disney+ adding a brand new Halloween collection to its streaming service, but there is one Halloween special in particular I would love for Disney+ to add.
Related: OpEd: Disney World Resort TV Should Be Added to Disney+
The Wonderful World of Disney released a special titled Disney's Halloween Treat years ago, and honestly, it is one of my fondest childhood memories. We used to gather around the TV when I was younger, with a big bowl of popcorn, and watch the entire Halloween special. But now, the only way to currently find it is on YouTube.
So this sparked a thought — Why doesn't Disney+ add Disney's Halloween Treat to its streaming service? They already have classics including Disneyland Around the Seasons, Disney The Story of Animated Drawing and more so why not add this amazing Halloween special as well?
Related: Op-Ed: Disney should bring back the hit television series "House of Mouse"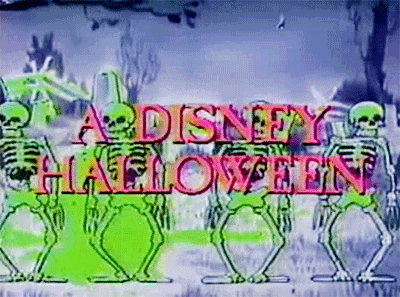 If you've never seen the 1982 Disney's Halloween Treat, the segments include:
"Madam Mim" – The Sword in the Stone
"Night on Bald Mountain" sequence – Fantasia
Clip of Pluto's Sweater
Clip of Mickey's Parrot
Donald Duck and the Gorilla
"Pluto's Judgement" sequence featuring three Pluto cartoons assembled together:

Puss Cafe
Cat Nap Pluto
Pluto's Judgement Day

"Captain Hook" – Peter Pan
"Cruella de Vil" – One Hundred and One Dalmatians
"The Evil Queen" – Snow White and the Seven Dwarfs
"Si and Am" – Lady and the Tramp
"Ichabod Crane and Headless Horseman" – The Adventures of Ichabod and Mr. Toad
Related: 'The Skeleton Dance' Celebrates 90 Bone-Chilling Years
Unfortunately, Disney has not yet made any indication of adding Disney's Halloween Treat to the streaming service, but we can all hope, right? In the meantime, you can enjoy this Halloween special on YouTube here:
If you aren't yet signed up for Disney+, you can get started here. 
Do you wish Disney+ would add Disney's Halloween Treat to the service? Let us know in the comments below.