Last year, The Walt Disney Company closed most of its Disney Stores, hoping to drive traffic to shopDisney and mini-Disney Stores inside 100+ United States Target locations. But the move to online-only retail has caused controversy among Disney fans.
Earlier this month, we reported on a group of Disney fans that came together to complain about shopDisney's merchandise quality going "into the toilet."
In 2021, shopDisney was forced to remove a Spirit Jersey after receiving an entirely wrong shipment causing complaints from irate Guests.
Now, one Disney fan is furious with shopDisney after purchasing four Disney Parks Wishables Mystery Plush themed after Dumbo the Flying Elephant, an iconic ride at Disneyland and Walt Disney World Resort.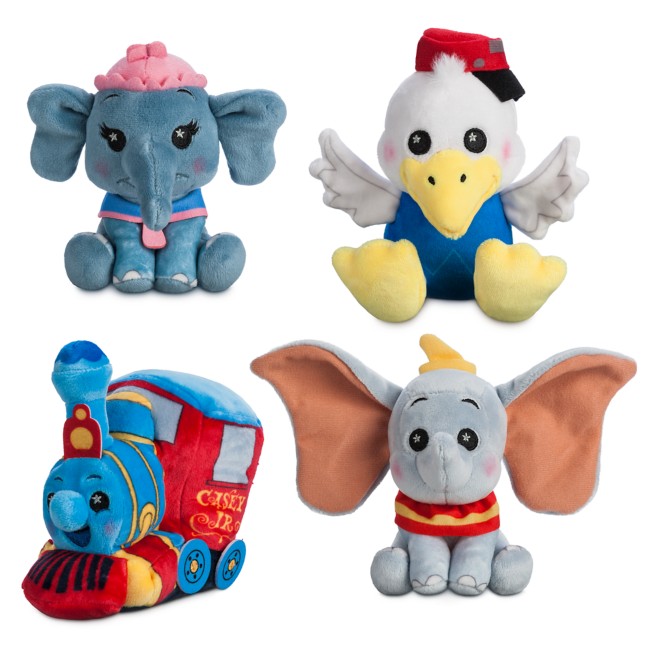 Each blind bag costs $14.99, and five characters are available: Dumbo, Mrs. Jumbo, Mr. Stork, Casey Jr., and the rare chase Dumbo as Clown.
TikTok user Krista (@mickeypretzelprincess) shared a video of herself opening four of the packs with the caption:
I just wanted dumbo 
In the video, Krista opens all four packs to reveal the same character, Casey Jr. the train. A popular sound of a little girl repeatedly saying "This is bulls**t" plays in the background.
Many comments echoed similar experiences, saying that "the only way" to guarantee you get unique plushes is to purchase the Wishables in person at Disneyland Resort's Downtown Disney or Walt Disney World Resort's Disney Springs. They're also available at some Disney Park merchandise locations.
shopDisney warns Guests that they're not guaranteed a specific character and doesn't offer refunds or exchanges on mystery boxes or blind bags:
Blind pack contains one of four standard Disney Parks Wishables or the rare chase figure. You won't know which one you have until you open the bag*
Please note: Specific designs cannot be requested. Due to the unique nature of this item, there are no refunds, exchanges, or returns.
Have you had issues with shopDisney merchandise? Let us know in the comments. 
Please note that the story outlined in this article is based on a personal shopDisney experience. No two experiences are alike, and this article does not necessarily align with Inside the Magic's personal views on shopDisney quality and operations.