Good ol' Pop. He's done a lot for you, like take you to the Powerline Concert, give you human legs, wish you into a real boy, and come back from the dead (but only halfway) to guide you on your Quest. This Father's Day (June 18, 2022), give your best partner something instilled with your shared love of Disney. We've got the best Disney Father's Day Gifts (and ideas!) for you to show your thanks and share your love! "Gawrsh," this gift guide is going to be good!
The Best Disney Father's Day Gifts
From the cherished handmade gifts to the collectible items, Disney's options for Father's Day gifts are plentiful. Choose from an activity together, a wrap-able tangible item, or the favorite coupon book including breakfast in bed! Walt Disney World's golf links are also offering a merchandise request for that hard-to-shop for Dads, so you can grab incredible vacation-only items for the upcoming holiday!
Get Dressed Up!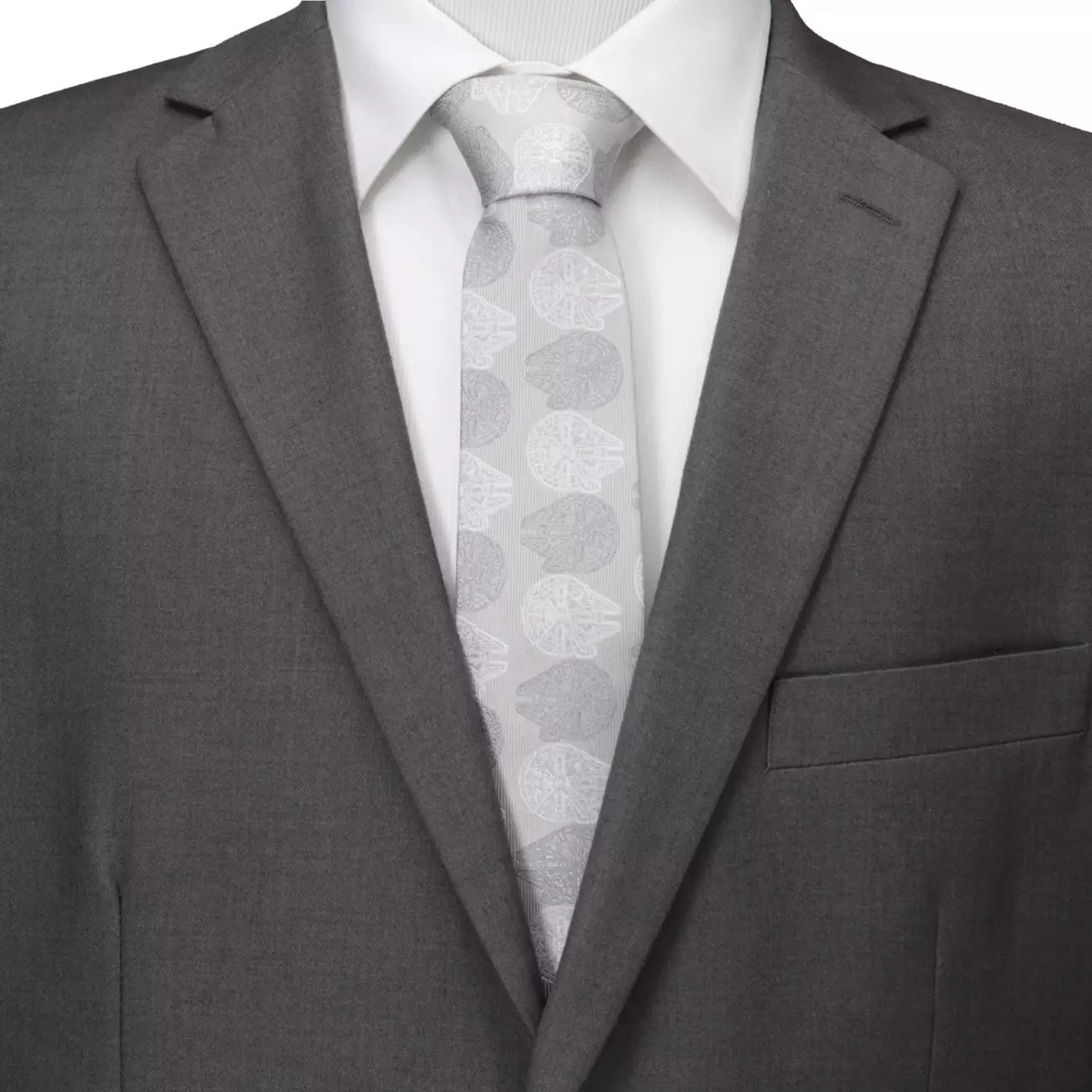 A tie is the quintessential (and perhaps overused) Father's Day gift idea. As our culture transforms and moves away from the suit-a-day look, we forget that our closets still need something for Dapper Day! Spruce up your Disney Dad's collection with a softly graded Star Wars Millenium Falcon tie, or the newest Encanto item, the "Family Is Everything" T-Shirt for Adults. The best part is that it's available in sizes for your mini-me to match!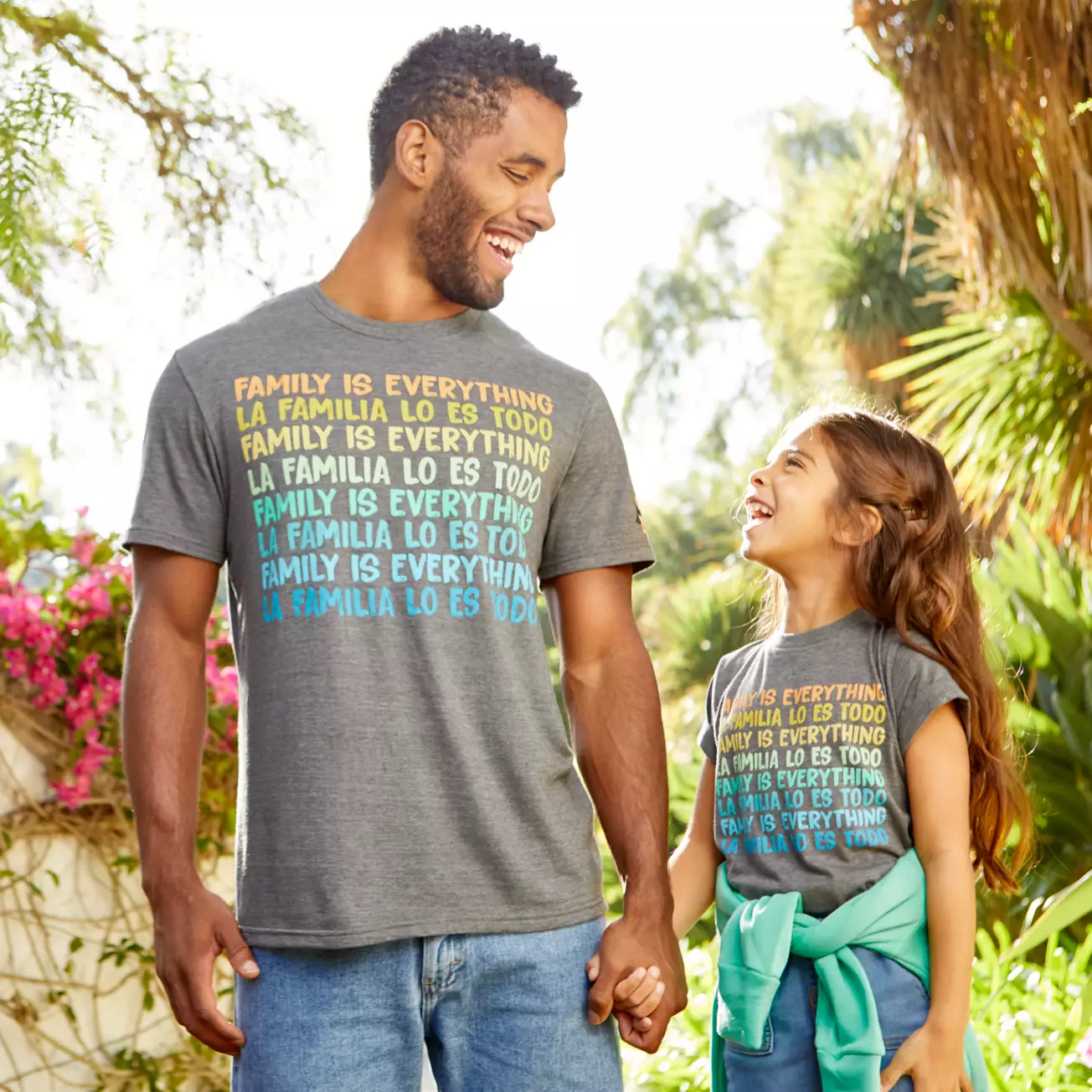 A more casual, yet still sartorial, choice is a grilling apron. Such selections don't last forever, and he would look awfully sharp prepping summer lunch in this Mr. Incredible Apron! You can grab a few steaks from the store to pair with this for the ultimate in tasty gifts!
Nerdy Disney Father's Day Gift Ideas
We all know a Dad that's a little nerdy. Smart, knowledgeable, and totally into something. Perhaps your Dad is that one? Neil deGrasse Tyson has a pretty spectacular book called Cosmic Queries: StarTalk's Guide to Who We Are, How We Got Here, and Where We're Going. It's a great space book if you're spending part of your Disney vacation eyeing Port Canaveral!
Nerdy Dads can also be some of the best jokers! Everyone (no matter what they say) loves a good/bad Dad Joke. Goofy has always been the king of them, which makes Disney's new Dad Jokes coffee mug a perfect Father's Day Gift.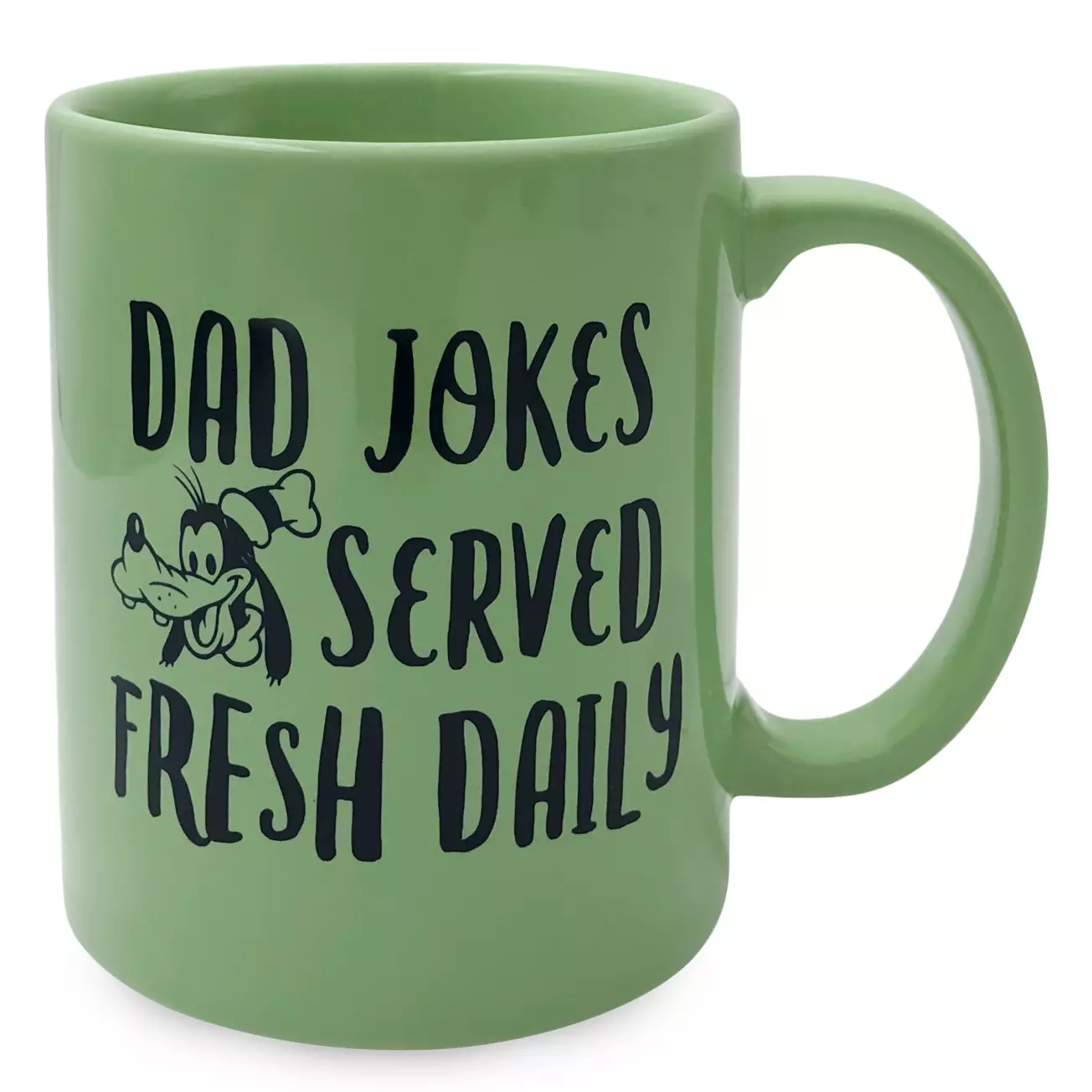 Homemade Father's Day Gift Ideas
Got a crafty little one in the house? Gather a few materials like cardstock, crayons, and stickers, and set them to work on an old-fashioned coupon book. If they are feeling short of spectacular innovation, each coupon in this free PDF lets Dad redeem one special activity with his own little Prince/Princess. The process of downloading and printing the Disney Princess coupons is easy. The pre-made pages are inspirational, with a Pocahontas coupon in this Disney Father's Day set urging families to get active and "hike somewhere together."
Take In A Movie
While there are huge blockbusters at the movies during the summer months, you can also take advantage of your Disney+ streaming service and tune into a classic. We've got the best movie choices for Father's Day like The Little Mermaid, Goofy Movie, Finding Nemo, The Lion King, and more that are perfect for kids (and Fathers!) of all ages. Choose one for the family and get some of that Main Street U.S.A. popcorn and snuggle in for a Disney movie marathon to celebrate Father's Day. Just don't go watching anything with Thanos in it. He's the worst dad EVER!
What Father's Day Gifts will you be choosing to share this year?  Leave us a comment below!