The ongoing pandemic continues to hit Central Florida hard. The region's economy is focused on tourism and, as such,  businesses in the area have closed as a result of fewer vacationers coming to the area. We have reported on hotel closures in the Orlando area, some with close proximity to the Disney World and Universal theme parks.
Back in December, we gave an update on the state of International Drive. Now, Vito's Chop House on I-Drive has closed due to financial hardship. What could this mean for the future of your Central Florida vacation? Let's talk about it.
Related:Orlando Hotel Industry: Years of Financial Hardship to Come
I-Drive, or International Drive, is a tourist area that is a popular tourist destination in the Orlando area. It is home to hotels, restaurants, and entertainment. I-Drive is close to both Universal Orlando Resort and Walt Disney World Resort. Often, I-Drive hotels come at a lower price tag than the theme parks offer.
Businesses on I-Drive get a lot of business from conventions held at the Orange County Convention Center. Obviously, conventions are another industry that has had a slow recovery as the pandemic continues into 2021.
Back in October 2020, WESH News reported that many restaurants and smaller businesses on I-Drive had shuttered:
"It's really a shame to see everything shut down the way it is," Val Marchione said. "I've been coming here for business travel for 30 years and I've never seen I-Drive like this."

It is not clear when the Orlando tourism industry and I-Drive will recover but hotel layoffs indicate this area is not bouncing back in the immediate future.

Related: Orlando Unemployment Hits 100K: Disney, Universal Workers Impacted
We have seen many restaurants go out of business from 2020 to 2021. In a recent report from the Orlando Business Journal, they detailed the closure of a Vito's Chophouse location on International Drive. In the OBJ report, they stated that the vacancy rate for I-Drive is lower than the Orlando average. That means that despite International Drive doing marginally better than the local average. While closures are happening International Drive is slightly more successful than other areas in Orlando.
…the Sand Lake/retail submarket, which includes International Drive, had a 5.5% average vacancy rate in the third quarter, which was lower than the Orlando-area average of 6.1%, according to Colliers International Central Florida.
Related: Orlando Hotels Auctioned Off as Pandemic Devastates Economy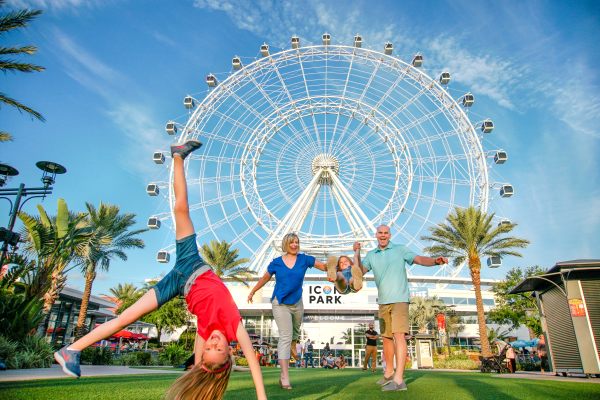 Vito's Chophouse is just one example of the various pandemic-related closures on I-Drive.
So, what could this mean for your family's vacation? Well if you are someone who always plans a visit to I-Drive during your vacation, or stay at a hotel there you should keep an eye on the official website for International Drive. This will be updated with the latest information on what is open and what is closed! With the pandemic continuing into 2021, things are changing on a constant basis and it is good to stay informed.
You can also look at staying in other areas that are close to theme parks but still off theme park property and offer restaurants and entertainment within walking distance. I recommend Flamingo Crossings, which is being built by Disney and has already opened hotels. 
Related: Disney's New Shopping Center to Have Target, Two Breweries, Japanese BBQ, and More!
Let us know in the comments if you usually go to I-Drive on your Orlando vacation!
This article has been updated since it was originally published