International Drive is a key tourist spot for those visiting the Orlando area theme parks. With the ongoing pandemic, the businesses on I-Drive continue to suffer. One Orlando business owner says that mom-and-pop stores are out, and big businesses are the future of International Drive.
Related: COVID-19 Testing Coming to Orlando International Airport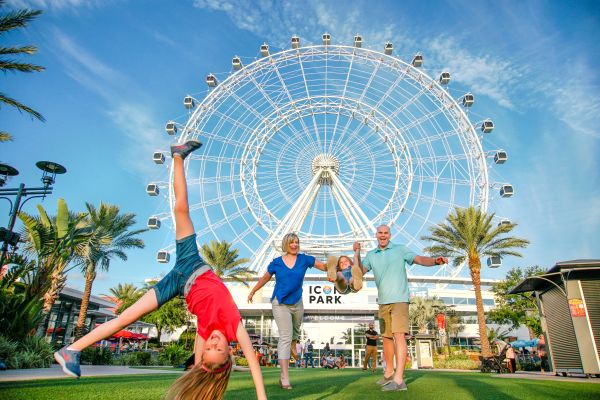 International Drive is home to dozens of retails and restaurants to keep you occupied outside of the theme parks. Not to mention the attractions such as Ripley's Believe it or Not, ICON Park which hosts The Wheel, and much more. Many visitors who are staying at the nearby Disney or Universal properties venture out to International Drive during their vacation to enjoy its offerings.
Unfortunately, when the pandemic hit the Orlando tourist economy it hit hard.
Some businesses on International Drive have struggled to recover, and one business owner, Nadeem Battla, told the Orlando Business Journal that locally owned retail is struggling.
"you're going to see mom-and-pop retailers fall by the wayside and large national chains expand their footprint. The national chains will weather the pandemic without any problems. You're already seeing vacancies and landlords need to find other folks. But with 75 million to 80 million people visiting Orlando, it won't be a problem finding new businesses."

Credit: Internationaldriveorlando.com
Retail and restaurants are not the only part of the tourism economy that is struggling. Recently, we reported that three hotels in the Orlando area have gone up for auction as a result of the pandemic. Industry analysts do not expect that the auctions will stop there, and even predict a full recovery could take 26 months.
Only time will tell what retailers are able to pull through the pandemic and stay open on International Drive.
What is your favorite destination on International Drive? Let us know in the comments!