The pandemic continues to create unrest in the local Orlando economy. Three hotels have been put up for auction due to the impacts of the ongoing pandemic.
Related: Economic impact of Massive Disney Layoffs in Central Florida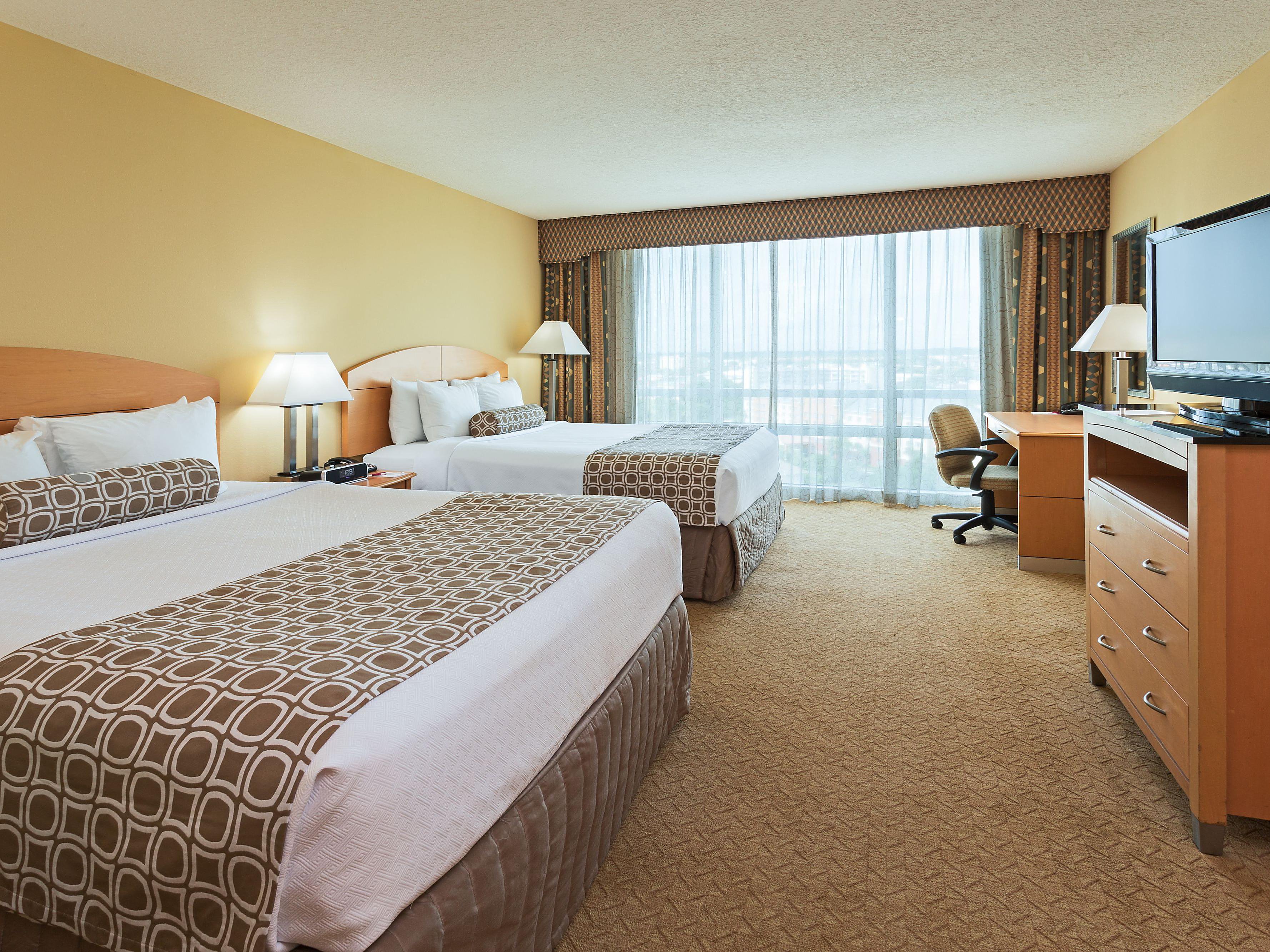 While these hotels may not always be your first choice to stay at during your next Orlando vacation, they do shed an important spotlight on the state of the tourism industry during the ongoing pandemic.
As reported by the Orlando Business Journal, these hotels are Crown Plaza on Universal Blv., a Comfort Inn on Highway 192, and the Grand Hotel at Celebration, in Kissimmee. They continue to say in their report that the number of hotels that are expected to go into bankruptcy and ultimately foreclosure is only going to rise:
Anup Shah, broker with AHG, agreed the road ahead is still challenging for hoteliers. "The owners that are able to hold on will probably do so – since there is a light at the end of the tunnel with vaccines soon to be approved — but we still have at least a year to go before we see any normalcy to pre-Covid times," he told OBJ.

That uncertainty in market activity is making it hard for hotels to keep up with performance expectations, said Michael Weinberg, hotel expert and managing director at New York-based Berkadia, real estate services firm, who is not involved with the three properties. 

"We definitely are getting to the point where we will see sales and auction activity pick up tremendously in 2021. Many lenders have employed the 'extend and pretend' strategy, but the performance hasn't recovered locally and there really isn't a good forecast of when it will return back to normal," he told OBJ.

…

Orlando's average hotel room occupancy rate was 38.8% for the week ending Nov. 28 — the Thanksgiving holiday week — down 42% from last year's approximately 67%, according to STR LLC, a Hendersonville, Tennessee-based hotel data firm.
This can be concerning for travelers who want to book a vacation to Orlando but may find themselves hard-pressed to find a room at an operational hotel. A hotel could even close after you have made a reservation. There is no way of knowing if the hotel you booked could be closed down, given the current economy.
Related: Disney Shares What Guests Need to Know Before they Visit Disney Hotels
Both Disney and Universal have not been immune to having to close hotels during the pandemic. The Universal Orlando and Disney World hotels have not gone to auction, but they have had to reopen hotels in phases, and some hotels are currently not open at all. Also, note that if Disney or Universal ever decides to close a hotel that you had a booking at, they have both honored your reservation at another hotel they owned which is currently open. That makes it a safe decision to stay on either Universal or Disney property.
Related: Know Before You Go: Universal Moves, Cancels Hotel Reservations
However, it can be worthwhile to stay outside of Disney or Universal as there are some wonderful Orlando area hotels that provide convenience to the theme parks as well as luxurious accommodations…. and fabulous deals!
For example, you can stay at a hotel right next to Disney Springs that is not operated by Disney but is on their property. Disney Springs area hotels give you access to the theme parks, but often at a less rate than a Disney-owned hotel. There are many hotel chains on Disney property that are not owned by Disney, so you may be able to use those travel points you have been saving to stay at your favorite hotel chain at Disney World!
What do you think of these hotels closing? Let us know in the comments.
During this time you want an expert to help you navigate and book the perfect Orlando vacation, click here to let our experts help you plan a stress-free trip that is fun for the whole family.