Since Disney made many major announcements during its 2020 Investors' Day event, it has become quite clear that most of the original content planned for Disney+ is more of the same. A vast majority of the projects were "Sequels," supplemental projects that utilize pre-established characters, settings, and storylines. They included either Marvel and Star Wars series as well as long-form series based on past Disney animated films.
But these "sequels" are different than, say, the planned sequel to Jon Favreau's The Lion King or other recycled material like Disney's planned Home Alone remake. These supplemental serials from Lucasfilm's Ahsoka to Marvels' Loki, are all essential to an extended form of storytelling that has been gaining more and more traction since the release of Iron Man —World Building.
It does not matter how long and complete a movie may be: Fans. Want. More. Just look at Star Wars. Before Disney took over, fans took matters into their own hands and expanded this fictional universe; "the world of the text" if you will. And with World Building comes challenges like continuity and uniformity. Walt Disney Studios is now in the position to ensure that continuity and uniformity and use movies and long-form serials to build the Marvel Cinematic Universe and the Star Wars cinematic universe at a level of quality that fans cannot even imagine.
In other words, Disney has all of the toys in its toy box, and even though we are playing with the same action figures, we are able to create new stories.
These "sequel" projects are also different in regards to their targeted audience. For example, traditional sequels like Toy Story 2, 3, & 4, and Frozen II all tell a higher-level story and target the exact same broad audience as their predecessor. That is not the case when it comes to World Building. In order to expand this world, stories can be put under a microscope and presented in ways that are successful but that can leave more viewers out than, say, those who didn't see Frozen before Frozen II came out.
The Mandalorian is a great example of this micro-focus effect. Favreau and Dave Filoni gave us a sci-fi spaghetti western where the Star Wars' Clint Eastwood had to save and protect the most adorable creature in all the galaxy. Suddenly, people who had not watched one of George Lucas's films could now enjoy a piece of the universe whether they were there for the action or had "Baby Yoda Fever." Then, though, came Season 2 and it reintroduced Ahsoka Tano (Rosario Dawson), Bo-Katan Kryze (Katee Sackhoff), and Boba Fett (Temeura Morrison). Suddenly, these new "Baby Yoda" fans had some homework to do. "Okay, you have to watch Clone Wars and Rebels to really appreciate this."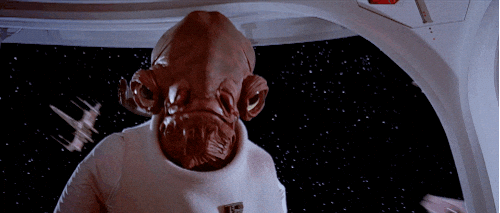 Marvel has also been able to do this in the cinematic sphere. In the history of cinema, there has never been a saga of 20+ films that were so cohesively connected as The Infinity Saga (Yes, not even Star Trek had this level of cohesion at the same level of quality). At first, it could only be done in theaters. Now, we have Disney+ and a streaming-focused strategy. We are no longer bound to three-hour chunks. We can now use stories like WandaVision to carry over into Dr. Strange and the Multiverse of Madness and use a holiday special to lead us into Guardians of the Galaxy Vol. 3. 
We can only expect that Walt Disney Animation will follow this mindset with the planned long-form serials Baymax, Zootopia+, Tiana, and Moana.  The same is likely true for Pixar's Buzz Lightyear origin film, Lightyear which is planned for a theatrical release. These projects are opportunities to expand the worlds of these characters, to build off of what is already there.
This is not laziness by any means. This is more than just a continuous milking of the proverbial cash cow. Disney is utilizing Disney+ and theaters to create anthologies that have never been seen before. From the continuity of the cast and quality to the uniformity of rules, it could be argued that more work goes into keeping this fire going rather than starting a new one.
I truly believe that there will come a day when students of film, and literature, will be taught about the Marvel Cinematic Universe and the Star Wars universe; their histories, and the groundbreaking work that was needed in order to complete them.
These long-form projects are more than the straight-to-video Disney sequels and more than simple remakes. They are original in their own rights and are part of something historic in terms of how we humans tell stories.
Related: All New Disney Movies and Series That Are NOT Remakes
What are your thoughts on Disney's World Building push? Let us know in the comments!
Editor's Note: The opinions expressed in this article do not necessarily reflect the opinions of Inside the Magic overall.