It's the reopening day of Buena Vista Street at Disney California Adventure!
Though it won't be open like we're used to–operating as an extension of the Downtown Disney District–we're excited for not only the holiday magic of Disneyland Resort but a little extra piece of magic inside the west coast Disney Parks to come alive once again. A lot of work has gone into this reopening by the Cast Members to make sure that Guests feel safe and comfortable so to hear what they have to say about the reopening is really awesome.
Thanks to D23, we're able to get a glimpse into the thoughts of Disneyland Cast Members through the representation of the Disneyland Ambassadors!
Cast Members Excited For Buena Vista Street Reopening
Even though Disneyland hasn't been exactly empty because Downtown Disney has been reopened since July, it isn't quite the same either with the Disneyland Park and Disney California Adventure gates closed. Many Guests will stand in the esplanade between the two parks just to soak in a little of that magic, listen to those holiday jams, or reminisce on the magical memories they've had while we wait for the gates to open.
The reopening of Buena Vista Street won't exactly open the main gates, as Guests will enter through the side, but it still opens up the magic gate that Cast Members create.
"This moment is exciting, not only for our guests as they get to visit Buena Vista Street again, but it's also exciting for us because, as Cast Members, we get to be making that holiday magic that we are so accustomed to." – Justin Rapp, Disneyland Ambassador

"I love coming to Downtown Disney District, especially here on Buena Vista Street when you walk in and see the garland all around the building, the lampposts decorated with ribbon. It brings back those holiday memories" – Rafa Barron, Disneyland Ambassador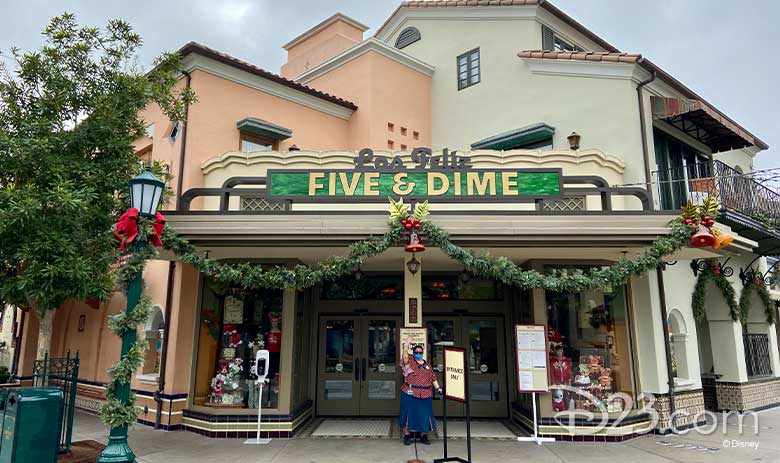 What else are these Disneyland Ambassadors excited to see back on Buena Vista Street? Disney treats. Yes, we can smell the scent of those Disney Parks sweet treats now, and here are some of their favorites that you must try during your visit.
"One thing we have both at Trolley Treats and Marceline Confectionary is toffee. I love toffee. It's delicious and we make it fresh right here on Buena Vista Street. Seeing the process—from making the toffee to bagging it and it being sold and then into your stomach—it is so good!" – Justin Rapp

"Every time I try it, it brings me back into the holiday spirit." – Rafa on the chocolate and peppermint marshmallow wands.

Credit: D23
Behind the Scenes of Buena Vista Street Reopening
This partial reopening did not just rely on faith, trust, and pixie dust. Disneyland Cast Members put in a lot of time, effort, and training to have health and safety measures in place like everything is sanitized, physical distancing can be managed, and signage as reminders for the Guests to follow new protocols. They even went down into the very little detail of making sure these new signs and markers blended into every little theme and area of Buena Vista Street so it doesn't deter from any of the magic!
"I'm grateful to be able to welcome back guests with health and safety top of mind. The training that the cast members have gone through has been incredible. We are trying to make sure guests have a nice safe holiday." – Justin Rapp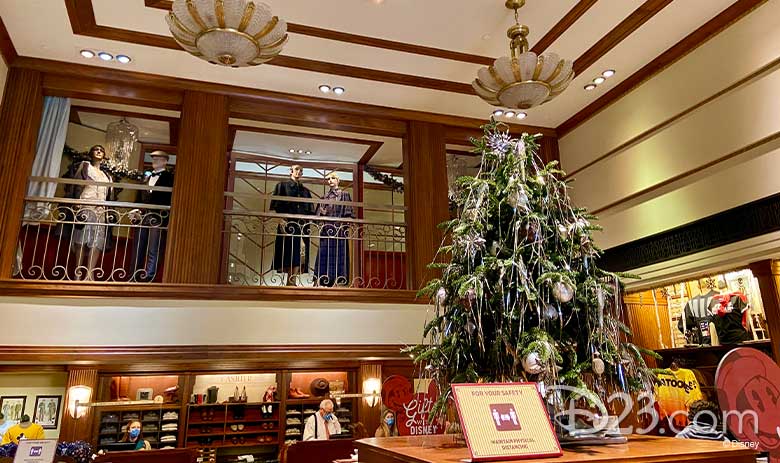 Alfresco Dining Opening
Carthay Circle is such a statement building on Buena Vista Street, and it still will be during this reopening of Buena Vista Street. Alfresco Dining is an all-new way for you to experience dining at the Carthay Circle Lounge. This outdoor dining is the perfect mixture of the Mediterranean and California coastline settings.
"When you think of Buena Vista Street, you think of Carthay Circle Restaurant, and we are introducing Carthay Circle Lounge – Alfresco Dining. It's a new and innovative concept with an incredible menu created by our chef. And, beyond that, think about the atmosphere. You're sitting outside on Buena Vista Street surrounded by holiday décor—I don't think it gets much better than that!" – Justin Rapp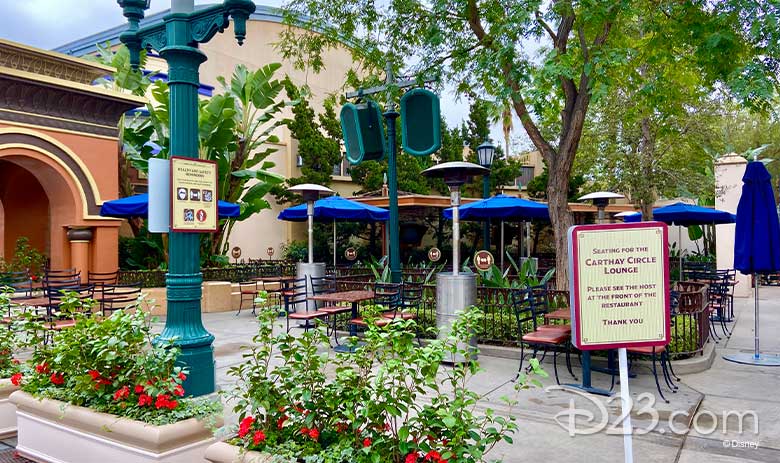 Walt Disney and Mickey on Buena Vista Street
And whether you're waiting to enjoy the culinary offerings of Alfresco Dining or just enjoying the ambiance of a Disney California Adventure holiday, you'll want to stop by for a visit at the Storytellers Statue. It's gotten a little touched up while we've been away and just in perfect time to celebrate the birthday of our main mouse, Mickey. And it reminds us of what Walt said:
"I hope we never lose sight of one thing—that it was all started by a mouse."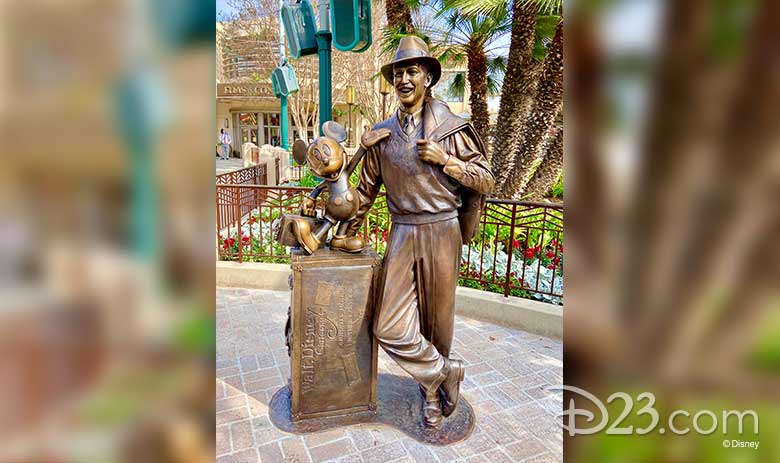 We at Inside the Magic want to send a special thanks to all those Cast Members. They are the real magic makers that have made this reopening happen.
Want to plan your next Disney vacation? Our friends at Academy Travel are standing by ready to help you make this trip as magical as possible!