In the early 2000's, Disney Channel was an iconic TV channel for pre-teens and teenagers worldwide with sitcom shows like Even Stevens, That's So Raven, The Suite Life of Zack & Cody, Hannah Montana, Wizards of  Waverly Place, Lizzie McGuire and many others. The days of "…and you're watching Disney Channel" where the golden days for the Disney-owned cable television channel.
During that time, becoming a star on Disney Channel was an open door to the Hollywood industry. If you were a young actor — or actress — and you scored a role in a Disney Channel sitcom, you hit the jackpot! Some of the most recognized names in the modern entertainment industry were once part of Disney Channel's "Golden Age", like Zac Effron, Cole and Dylan Sprouse, Selena Gomez, Raven-Symoné, Miley Cyrus, and Demi Lovato.
As time passed, the actors and actress that played those iconic Disney characters, moved on to other projects in their lives. However, becoming an iconic Disney Channel star, and having your name associated with Disney showed to be a difficulty later on in live for many of the stars.
Now, one former Disney Channel actress has opened-up about her acting struggles in her early 20s. In an interview this week with Cosmopolitan UK, Hilary Duff expressed how hard it was for her to get other acting jobs after she stopped playing the title character in the hit Lizzie McGuire series, which began in 2001. Playing Lizzie brought Hilary Duff to the Hollywood spotlight as a Disney teenage role model; the sweet, smart, innocent 13-year-old teenager.
When Lizzie ended in 2004, the "girl next door" image stuck with Duff, making it hard for her to get other roles.
"I definitely went through big frustrations of being like, 'Why can I not get a shot at being someone else?'" Duff explained in the interview.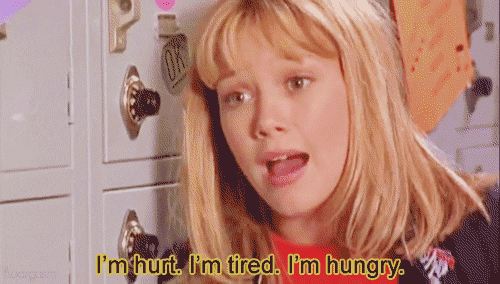 "I would get to producer callback and they'd be like, 'She's so great and she gave us the best reading and blah blah blah, but she's Hilary Duff…'" said Duff.
Duff also admitted that for a very long time, she wished to be unassociated with the role of Lizzie, so she could be free to take on other projects in her life.
"Not that I want to dog every casting director out there, but there's a very small handful of people who are character actors and can be hired for roles that are truly different from one another. From age 21 to 25, before I became a mom, there was a lot of frustration," she said.

Credit: Disney
However, Duff didn't stay out of the spotlight completely after the end of the Disney show. Hilary Duff stared in rom-coms and teen-friendly movies like A Cinderella Story, Raise Your Voice, and Material Girls, as well as booking a recurring role in season three of CW's Gossip Girl and other guest roles in shows like Community and Two and a Half Man.
Related: 11 Hilary Duff films and shows to pump you up for Disney's "Lizzie McGuire" reboot
But apparently time healed all bitter wounds Duff had with her Disney characters Lizzie McGuire.
"I'm at such a different place in my life now, being a mother and a wife – it doesn't weigh on me any more," she explains. "I don't feel like people only see me that way, but [even] when they do, I feel appreciative of it because she was very impactful on so many people's lives."
Her now acceptance and love for Lizzie was one of the reasons that made Duff 'feel ready' to head back to Disney and accept to do the reboot of Lizzie McGuire.
"It just doesn't annoy me any more when people refer to me as Lizzie McGuire or say that was my biggest role, because it paved the way for all the other roads I've been able to take."

Related: Hilary Duff RETURNS To Disney Studios After "Lizzie McGuire" Reboot Was Put on Hold
The reboot of Disney's sitcom Lizzie McGuire revival was announced in 2019, but has met with a number of production struggles even before the coronavirus pandemic. The reboot is set to follow the lif of now 30-year-old Lizzie McGuire as an interior decorator living in New York . The first two episodes of the reboot sitcom were supposed to arrive to Disney+ in 2020, but filming halted back in January due to some creative ideas of portraying Lizzie in her 30's on Disney+.
"I really want to do right by 30-year-olds who grew up with Lizzie and still have that 12-year- old voice inside of them, cheering them on but also making them feel like an idiot at times," she said. "But, you know, 30-year-olds have sexual experiences and drink alcohol so I think they're just trying to wrap their heads around what that looks like, on that platform. I don't want to do it unless I can speak to the people I care about, and [Lizzie] can be there for those people again."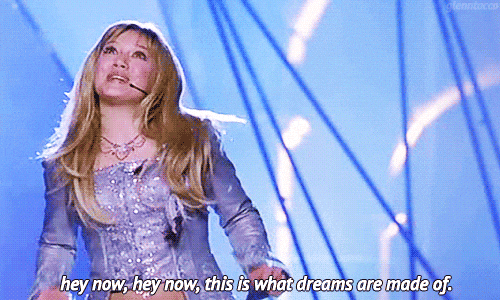 Since, there have been debates on how to approach this older version of Lizzie, even a possibility of moving the show to Hulu. But, there is no confirmation if the move is going to happen, or even an option.
"There's still no, like, 'For sure, this is happening,' but I think they're pretty confident that we can make the show that I want, and that they want, for Disney+."
How do you feel about Hilary Duff's opinions about life after Lizzie? Were you a Lizzie McGuire fan?