Disney fans worldwide can now watch their favorite movies and stunning new originals with just a few clicks of the remote thanks to Disney+. There are thousands of titles to enjoy on the streaming platform, but with that many titles, some gems have gone undiscovered and unappreciated.
Let's take a look at a few underrated Disney movies you have to watch on Disney+.
Swiss Family Robinson (1960)
Before being stranded on a deserted island become popular by movies and T.V. shows like Cast Away and Lost, the Robinson family made living on a barren, tropical island look luxurious.
Described by Walt Disney as "one of the greatest adventure stories of all time," this widescreen gem is a paradise of a film filled with lush scenery, exhilarating adventures, adorable familial affections, tropical animals, and breathtaking landscapes.
In the words of Walt himself:
The story starts with the most memorable of shipwrecks. Abandoned without hope of rescue, this courageous family was faced with a thousand dangers. In spite of their many difficulties they establish themselves in this new world, and build a fabulous treehouse, domesticate wild animals, and create a happy way of life in their island paradise.

Credit: D23
Released on December 21, 1960, this two-hour long epic details the adventures of the Robinsons – Mother (Dorothy McGuire) and Father (John Mills), with the help of their children, Fritz (James MacArthur), Ernst (Tommy Kirk), and Francis (Kevin Corcoran)- turning a lonely island into a tropical hideaway after pirates chase them into a maelstrom. They build a dashing treehouse, tame a wild tiger (no joke!), and fight off daring pirates with their various "life hacks".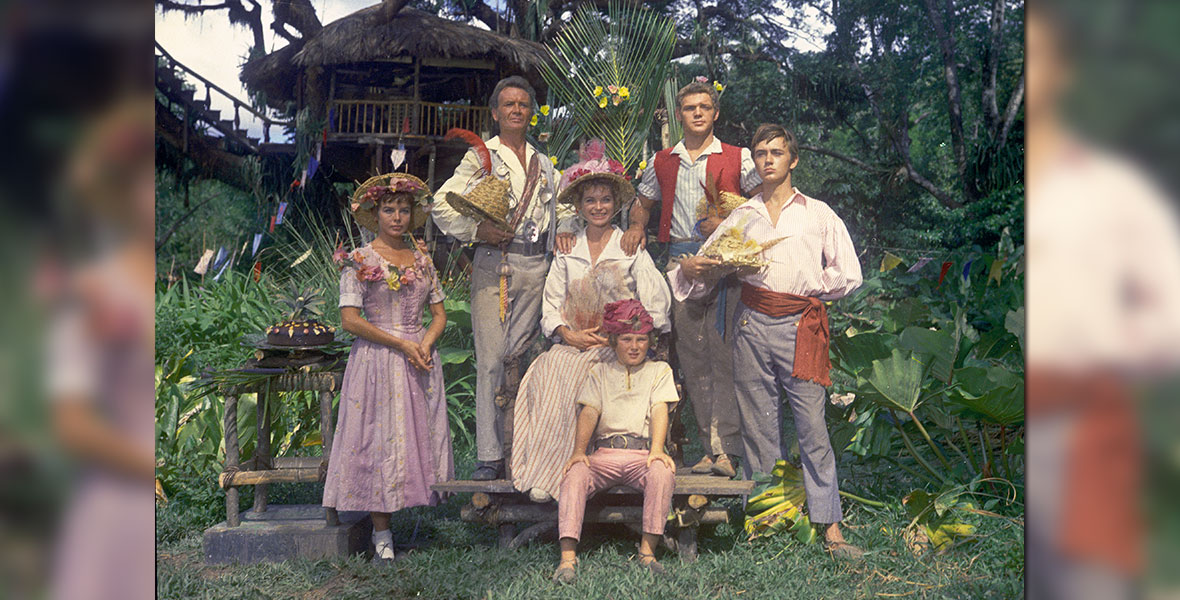 Shot entirely on-location right off the island of Trinidad, the entire set (including the treehouse) is 100% real! The crew encountered tropical storms, great white sharks, deadly snakes, shipped in hundreds of wild animals, and blew up a real pirate ship in a matter of months.
Watch the movie that inspired the Swiss Family Robinson Treehouse at the Magic Kingdom in Walt Disney World!
The Rocketeer (1991)
This daring adventure follows a cocky, 1940s stunt pilot, Cliff Secord (Bill Campbell), fall in love with a beautiful aspiring actress, Jenny Blake (Jennifer Connelly). Throughout their love story, Cliff and his trusty sidekick Peevy (Alan Arkin), discover a top-secret government weapon- a jetpack!
Cliff straps on the rocket and becomes The Rocketeer, a flying man that saves his friend Peevy from a deadly plan stunt! Cliff becomes the world's first superhero, but at the cost of losing his dear Jenny to the famous Neville Sinclair (Timothy Dalton). However, hot on Cliff and his friends' tails are gangsters and even Nazis!
We won't spoil anything, so watch The Rocketeer!
Oliver & Company (1988)
What's better than listening to Billy Joel songs? Watching a movie with Billy Joel as the voice of the heroic New Yorker dog Artful Dodger, of course! Sit back and relax as you watch your feline friends eat hot dogs, escape evil mobsters, and save a little orange kitten named Oliver (Joey Lawrence). After a group of thieving dogs adopts the orphaned Oliver, he teams up with the brave Dodger and his friends to pull jobs in New York City.
Related: Review: "Robin Hood," "The Sword in the Stone," and "Oliver & Company" Blu-ray discs loaded with fun bonus shorts
Like all good animal movies, Oliver is adopted by a wealthy family with a little girl named Jenny, but is soon kidnapped by gangsters!
What happens to Oliver and Jenny? You'll have to watch the movie to find out!
The Ugly Dachshund (1966)
After a newly-wed couple's dachshund gives birth to five adorable pups, one of those pups turns out to be an abandoned Great Dane unknowingly adopted by Mark (Dean Jones) and Fran Garrison (Suzanne Pleshette). We know it's from the 60s, but give it a chance!
This heartwarming family-comedy tells the tale of the suburban couple go through the perils of taking care of the huge Brutus who thinks he's a small Dachshund. Of course, this adorable canine becomes a blundering buffoon, but hey, he's pretty cute.
Holes (2003)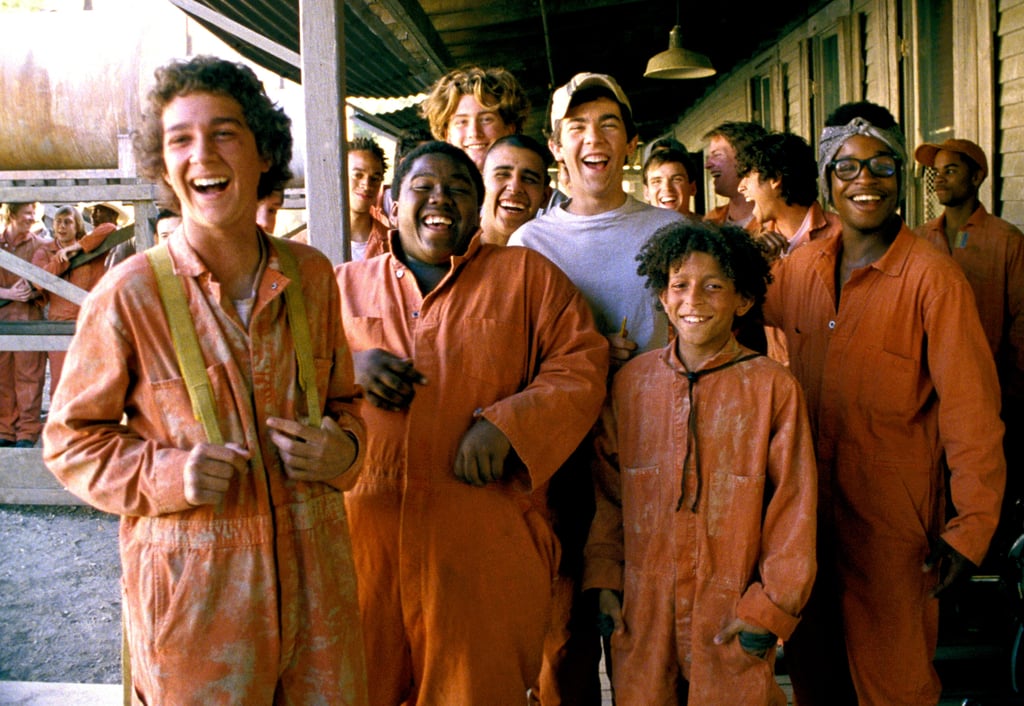 Holes is by far one of the most underrated Disney movies of all time. Unlike other Disney films coming out at the time, Holes is a grade-A film!
Holes tells the tale of an innocent teenager, Stanley Yelnats (Shia LaBeouf's first movie role!), wrongfully accused of stealing shoes from a famous baseball player from a charity fundraiser. For his punishment, he's legally sentenced to serve at a boy's correction facility in the middle of the dessert. Upon his arrival, Stanley befriends the exiled Zero (Khleo Thomas). Together, they team up and become best friends while digging for an unknown treasure, the brutal camp wardens, Warden Walker (Sigourney Weaver), Sevillo (Jon Voight), and Dr. Pendanski (Tim Blake Nelson).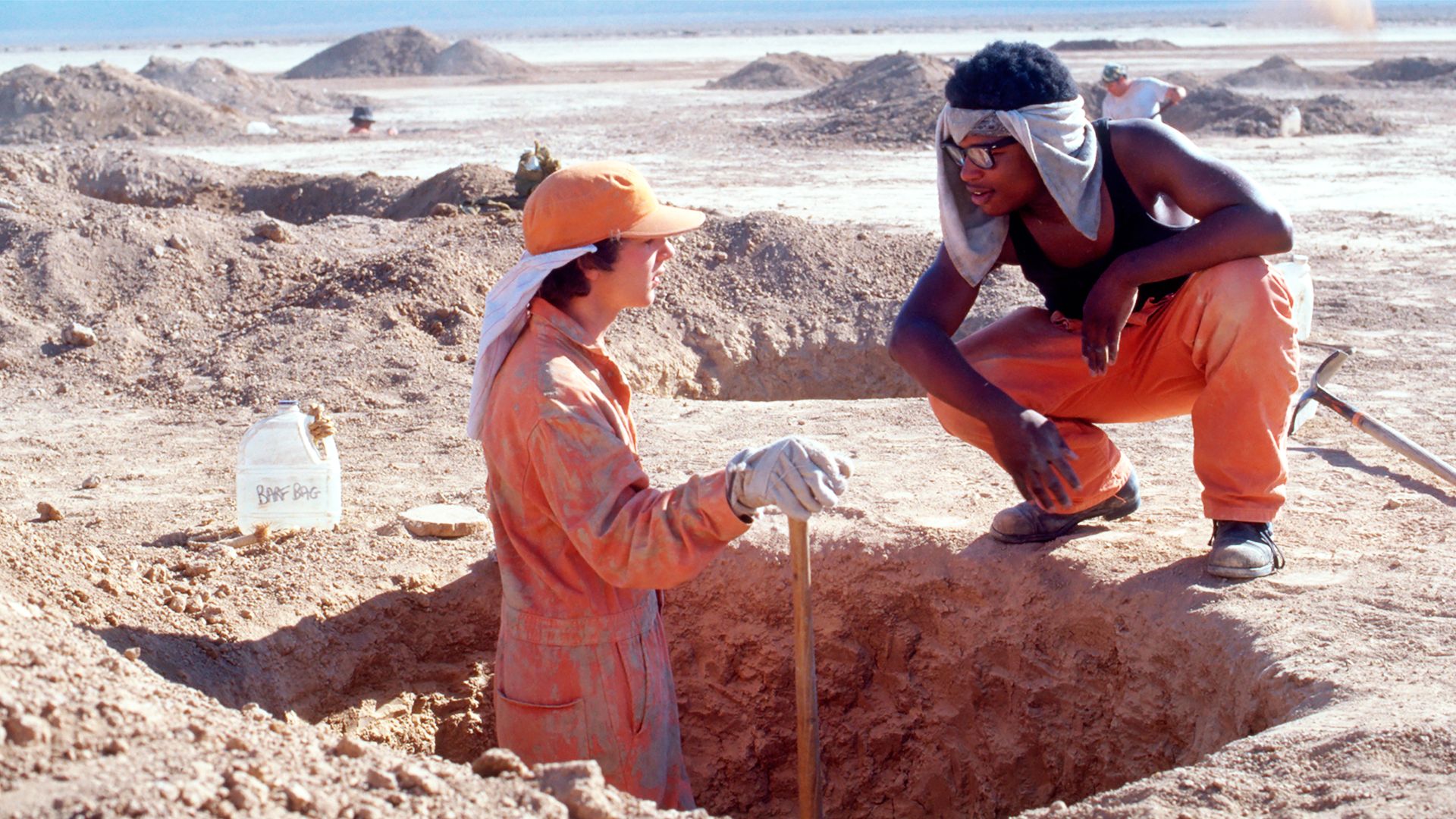 Before Stanley and Zero know it, they're on a daring adventure to do what's right and escape from that evil campus. But, before they can do that, they find a pretty crazy discovery in both of their family's past.
Related: Rumor: Shia LaBeouf Wants in on 'Indiana Jones 5'
Dig up this class and watch Holes on Disney+.
The Brave Little Toaster (1991)
In this unknown Disney tale,
Five electrical appliances suddenly feel dumped when their young master mysteriously disappears! The dejected toaster rounds up the vacuum cleaner, electric blanket, and bedside lamp and radio, and together, they set off for the big city in search of their beloved owner!
Toaster, Blanky, Radio, Lampy, and an old vacuum named Kirby are abandoned by their "young master" in a lonely cabin for years. After deciding they must reunite with him, these household appliances venture out into the dangerous wilderness and big city to find their master.
This movie is a must re-watch for any kids from the 80s!
Robin Hood (1973)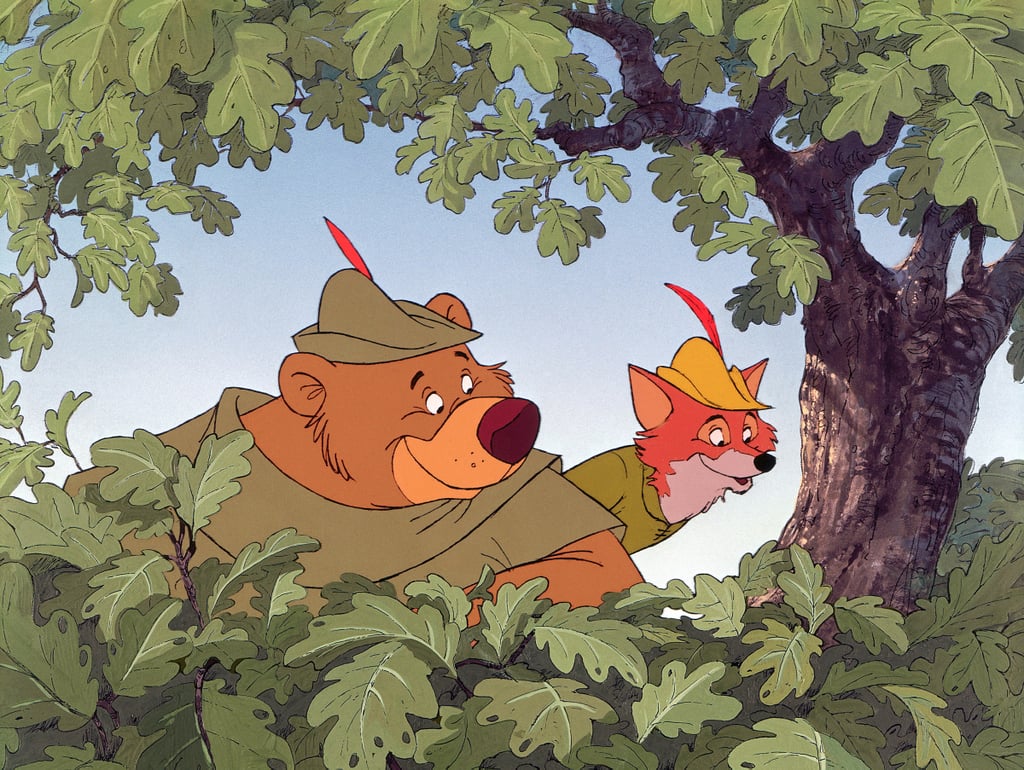 Undoubtedly the most splendid telling of the classic Robin Hood tale, Disney's 1973 classic, has gone unknown by most generations after the film's theatrical release.
Before any of the tacky or box-office-flop remakes in recent years, Disney's Robin Hood perfectly captures the daring tale of Robin Hood and Little John "walking through the forest". A singing rooster named Alan-a-Dale tells the stories of Robin Hood fighting for the love of his Lady Marian while protecting his animal friends of the Sherwood Forest from unfair taxation from the evil Prince John and Sherriff of Nottingham.
This is a definite watch for all Disney fans looking for some classic magic.
Which Disney film do you think is underrated? Let us know in the comments below!