It's a world of imagination, alright. It looks like fan-favorite Figment from Journey Into Imagination at EPCOT has received a brand new look.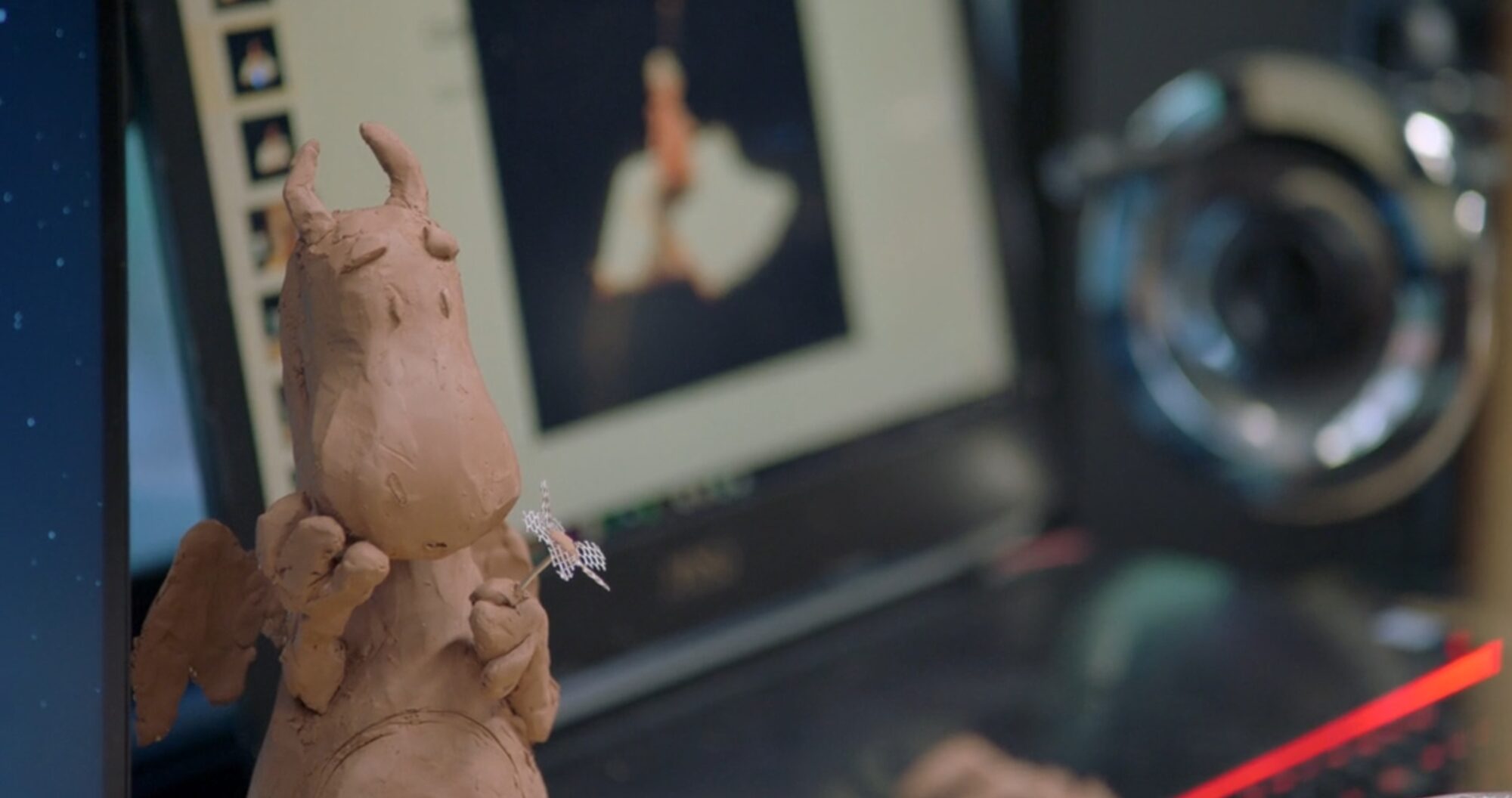 In a brand new One Day at Disney short on Disney+, a new look for Figment was revealed by Disney's StudioLAB artists. This new model for the purple dragon was created in May of 2019.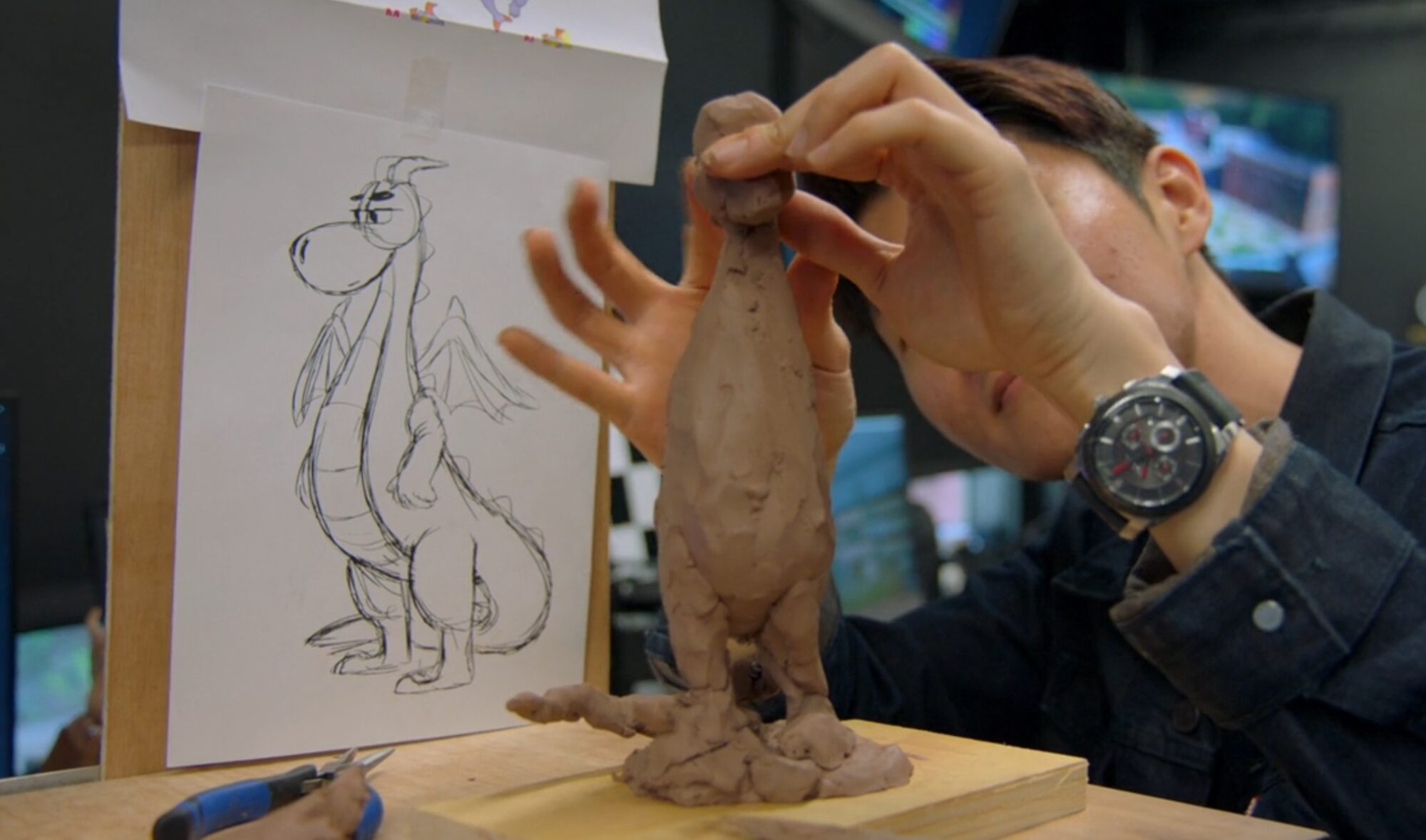 It's currently unknown why Disney has created a new model for Figment, but with this recent change, it's time to look back at the history of everyone's favorite purple dragon.
Alright, everybody, it's time to use your "Imagination!"
Figment's First Day
Over the recent years, fans have been calling upon Disney to update the vintage Figment's Journey Into Imagination and restore it to the attraction's original version, featuring the infamous Dreamfinder – the attraction's original narrator.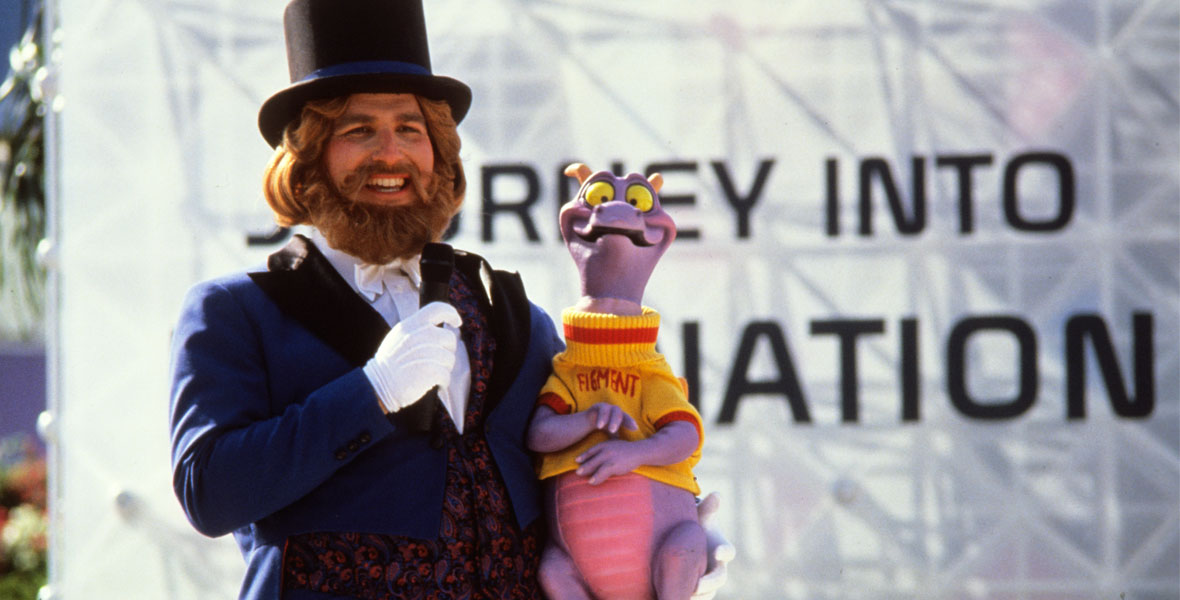 Figment, the Purple Dragon, made his first appearance in EPCOT Center on March 5, 1983. Sporting a yellow sweater reading "FIGMENT," the little dragon was offered as a meet-and-greet for fans of all ages to experience.
When first boarding the original attraction, fans encountered a cheery, red-haired fellow named the Dreamfinder. From there, guests were taken through the "Imagination" of Dreamfinder and Figment, so they too could use their imagination.
The Sherman Brothers wrote "One Little Spark" for the attraction's central theme. Just a stone's throw away from Horizons, fans experienced one of the most-loved attractions in Disney history.
After departing from Figment's colorful Imagination, guests could venture upstairs into the glass prism fixtures with a two-story play structure and the infamous Rainbow Corridor.
Journey Into Imagination was dubbed the "perfect ride"- until 1998.
The original story, layout, theme, and meaning of Journey Into Imagination was scrapped- including the original Figment.
Journey into YOUR Imagination
After losing a sponsorship deal with Kodak, Disney completely re-imagined Figment and his attraction on a smaller budget.
Reopening in 1999, guests encountered an entirely new attraction called Journey into YOUR Imagination- without the Dreamfinder nor Figment.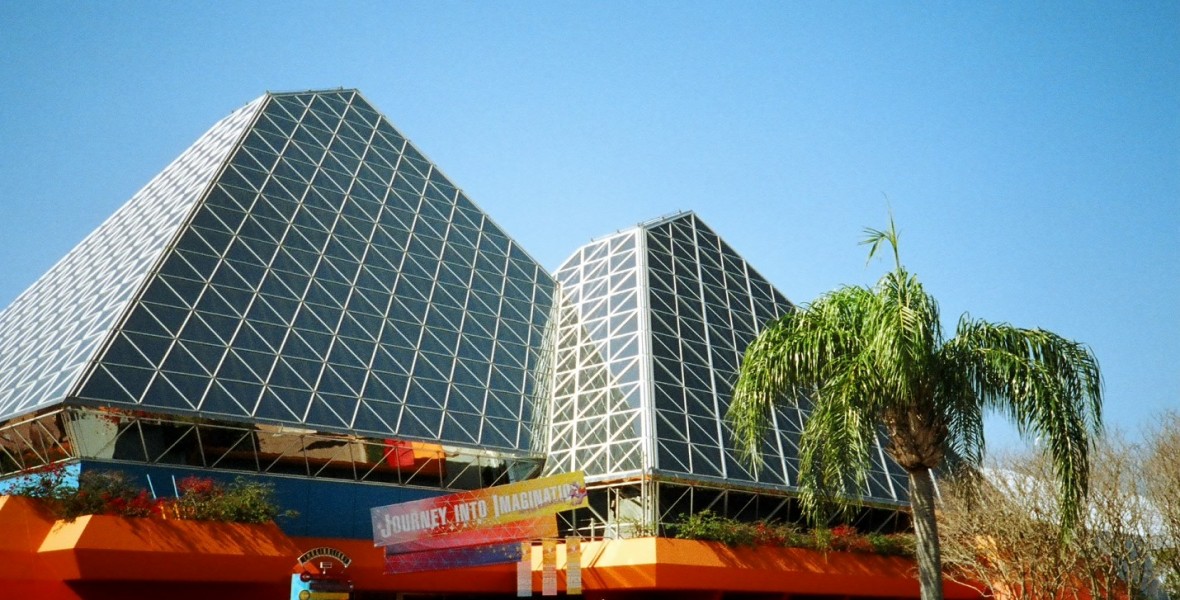 Nearly half of the original track layout was slashed, and Figment only appeared in small cameos. Now narrated by Dr. Nigel Channing, played by Eric Idle, guests no longer used their imagination, but somewhat lacked one.
In 2002, Figment returned to co-narrate his attraction as a pesky, troublesome burden, rather than his original, inspiring character.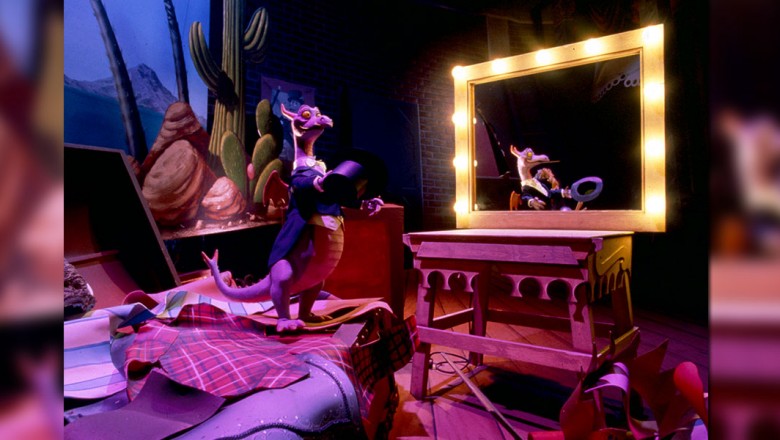 Future for Figment
With the recent announcement of the EPCOT overhaul coming to the park, it may be possible that we experience the original Journey into Imagination from 1982 again.
Related: Could Epcot's Figment be Going through some Changes?
Now, fans are calling for this original Journey Into Imagination to return to EPCOT, and this new design for Figment could be the first step in Disney using their "Imagination."
What is this New Figment For? Let us know in the Comments Below!