This November, countless Disney classics, fan-favorites, and new hits are finding their home on Disney+.
As many subscribers are still enjoying the line-up of new Disney+ releases for September, new plans can be made to enjoy Disney+ Friday releases for November. Recent announcements include The Mandalorian Season 2 that's coming at the end of October and beginning of November, new episodes for Magic of Disney's Animal Kingdom, and movies like Disney's Planes.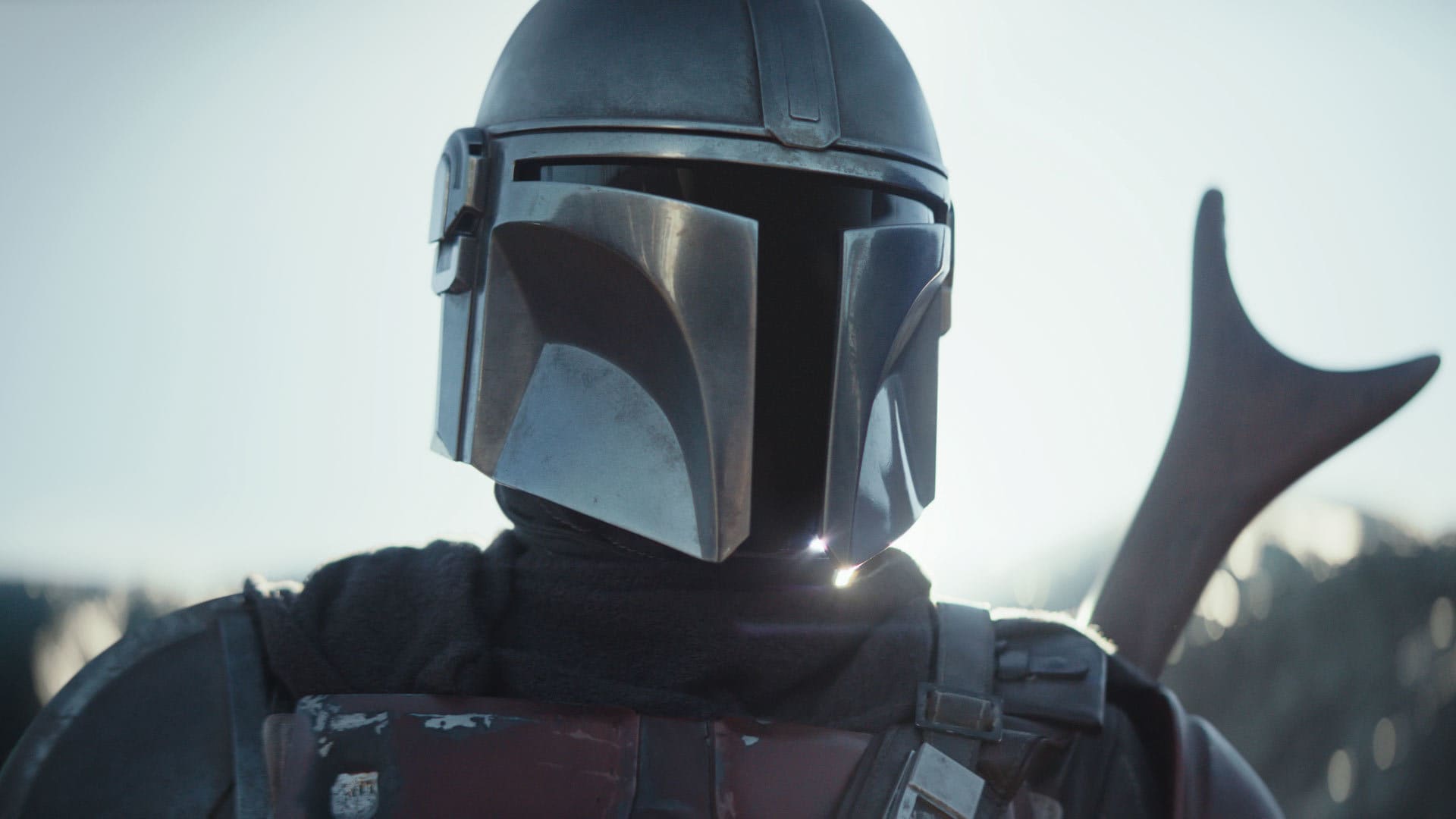 Here's a complete list of November's new additions, courtesy of What's On Disney Plus:
Friday, November 6th
The Mandalorian (Season 2)
More details will be announced at a later date, including how many episodes there will be.
Magic of Disney's Animal Kingdom – Episode Seven – Meet the Mandrills
Meet the lady mandrills of the Harambe Wildlife Reserve! They're part of a family known to squabble. To stop the infighting, animal manager Beth and keepers Erin and Kerri decide to throw some testosterone into the mix. They introduce Linus, a hunky new monkey who puts the 'man' in mandrill and manages to charm the all-female squad. On the other side of the reserve, animal keeper Nicole has a soft spot for Scooter and Zawadi, a stinky hyena pair with a spotty reputation. She helps them clean up with a spa day that includes tasty treats, a back scratch, and a relaxing bubble bath. Over on Maharajah Jungle Trek, animal keeper Susan helps Sohni, an eight-year-old Sumatran tiger, face a tough challenge — undergoing a voluntary blood test. Cassanova, an Abyssinian ground hornbill and a fan-favorite resident of Disney's Animal Kingdom Lodge, receive a new diet and feather makeover to strut his stuff again. Later, engineers must perform an overnight operation to inspect an underwater fence within the black rhino habitat.
Weird But True – Episode 313 – Rockets
Patrick just got a cool model rocket, and everybody's talking about it. A Weird But True! The space race has officially begun, and Carly and Charlie compete in a series of launches that closely resembles the storyline of the US / Soviet Union Space Race. After learning some fundamental physics principles about rocket flight, they race back to headquarters to build a rocket of their own.
The Right Stuff – Episode 6
Details currently unknown.
One Day at Disney Short – Episode 149
More details are coming soon.
Mr. Magoo (US)
An eccentric millionaire who suffers from poor eyesight refuses to wear eyeglasses and gets into trouble. During a robbery in a museum, he finds a priceless gem and paves the way for the robbers.
The Christmas Carol (US)
Ebenezer Scrooge, a spiteful and miserly man, encounters three spirits on Christmas Eve, who show him the folly of his ways and prompt him to become a better man.
Friday, November 13th
Magic of Disney's Animal Kingdom – Peri's Prickly Pregnancy – Episode 8 Finale
Peri, the porcupine, is about to give birth to a fuzzy new baby, but following Peri's persistent sneezing, Dr. Dan and the team step in to help her breathe with greater ease. On the Maharajah Jungle Trek, Anala, a super-smart Sumatran tiger, faces a series of challenging tests to keep her mentally and physically stimulated, earning herself a meaty reward. Over at the Veterinary Treatment Room, Dr. Natalie and specialist Dr. Andrew perform surgery on Stark, a darling newborn steenbok, to straighten up his legs. Dugan, a southern white rhino, enjoys a birthday party and receives a surprise from the local fire department.
The Right Stuff – Episode 7
More details to follow
One Day At Disney Short – Episode 150
More details to follow
Tuesday, November 17th
LEGO Star Wars Holiday Special
"The LEGO Star Wars Holiday Special" reunites Rey, Finn, Poe, Chewie, Rose, and the droids for a joyous feast on Life Day, a holiday first introduced in the 1978 "Star Wars Holiday Special." The new LEGO special is the first to debut on Disney+ and will continue the rich legacy of collaboration between Lucasfilm and LEGO—playful adventures told in the endearingly irreverent way that only LEGO Star Wars co-branded content can.   Directly following the events of "Star Wars: The Rise of Skywalker," Rey leaves her friends to prepare for Life Day as she sets off on a new adventure with BB-8 to gain a deeper knowledge of the Force. At a mysterious Jedi Temple, she is hurled into a cross-timeline adventure through beloved moments in Star Wars cinematic history, coming into contact with Luke Skywalker, Darth Vader, Yoda, Obi-Wan, and other iconic heroes and villains from all nine Skywalker saga films. But will she make it back in time for the Life Day feast and learn the true meaning of holiday spirit?
Friday, November 20th
The Right Stuff – Episode 8
More details to follow
One Day At Disney Short – Episode 151
More details to follow
Planes (US)
Dusty, a crop duster plane, dreams of becoming a great air racer. Along with his friend, Chug, a fuel truck, Dusty practices flying maneuvers to qualify for the Wings Across the Globe race.
Planes – Fire and Rescue (US)
Dusty Crophopper is a celebrity racer with a fantastic career. He trains to become a certified firefighter, even as his career comes to an end.
Friday, November 27th
Alexander and the Terrible, Horrible, No Good, Very Bad Day (US)
Alexander faces a nightmare when he discovers a gum stuck in his hair. He feels disastrous when his family isolates him, so he wishes for a bad day for them.
One Day At Disney Short – Episode 152 (Finale)
More details to follow.
NOTE – This list is not complete and will be updated when more information and new titles are announced. Content may vary, and this list is based on the US release schedule.
What are you excited to watch on Disney+ this November? Let us know in the comments below!