We're almost 2 years away from EPCOT's 40th anniversary of opening day.  For Spaceship Earth fans, that 40th anniversary date seems extremely far away.  Why?  Because Spaceship Earth will be closed for refurbishment in the near future.  It's getting a full makeover in time for EPCOT's 40th anniversary and was originally supposed to be closed for refurbishment starting May 25th.
Disney park-goers were prepping themselves to ride Spaceship Earth for the last few months, but 2020 had other plans for the world.  With temporary closures all over the world, the Disney Parks put a lot on hold, including the Spaceship Earth Refurbishment.  Excited Guests get to ride Spaceship Earth in its current state at EPCOT's reopening on July 15th.  But if you're wanting to hold onto Spaceship Earth forever, you can do that now with more than just a photo because Etsy has some supersonic Spaceship Earth Succulent Planters to add to your home decor.
Steevilabs
This maker came out with 4 different sizes with their Spaceship Earth design for a succulent plant.  It's great if you want to have a plant, but don't necessarily have a green thumb.  The Spaceship Earth Planters in this shop has a very similar unique color to that of the real Spaceship Earth at EPCOT.  These run for $5.00+ each depending on the size.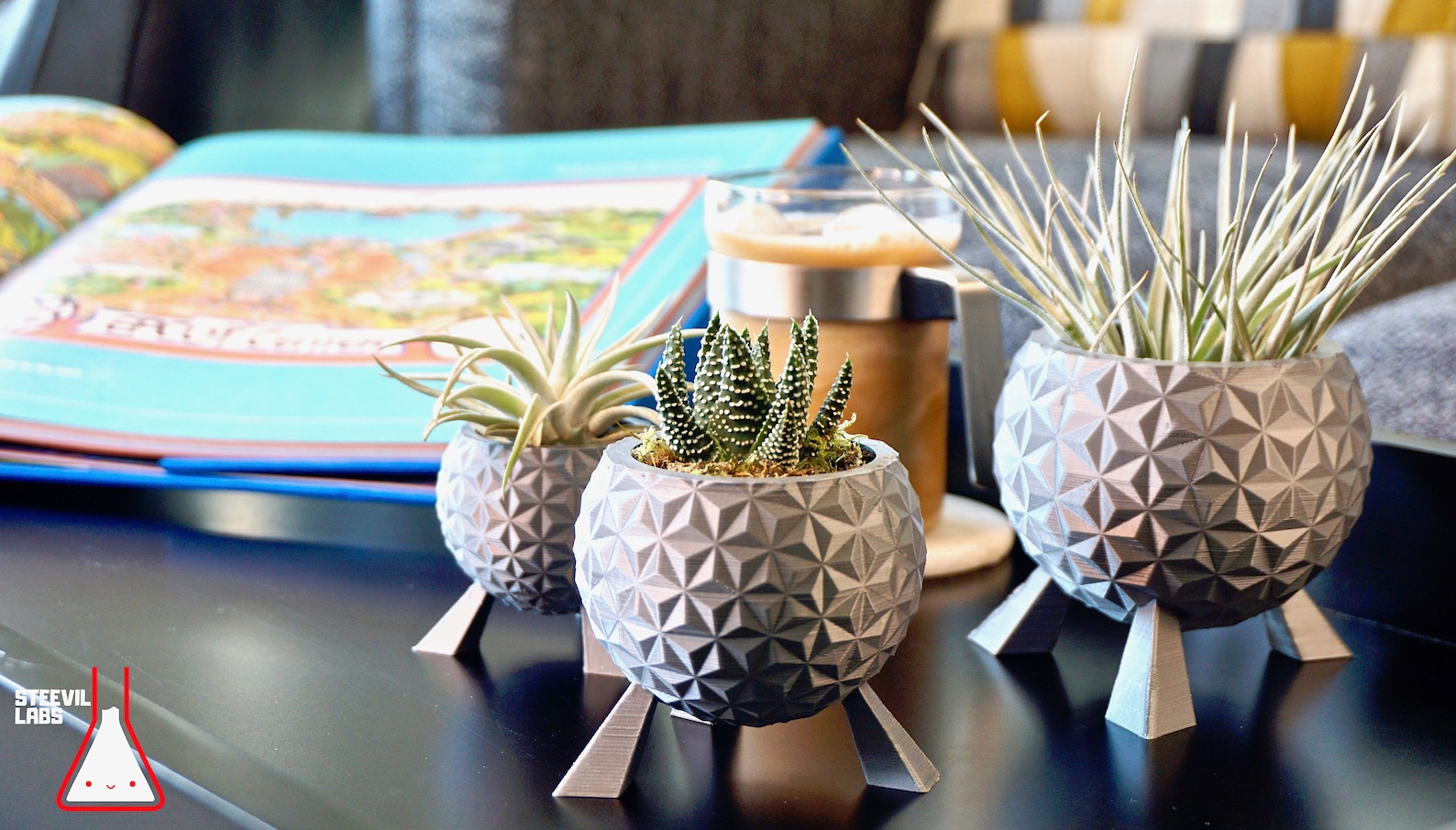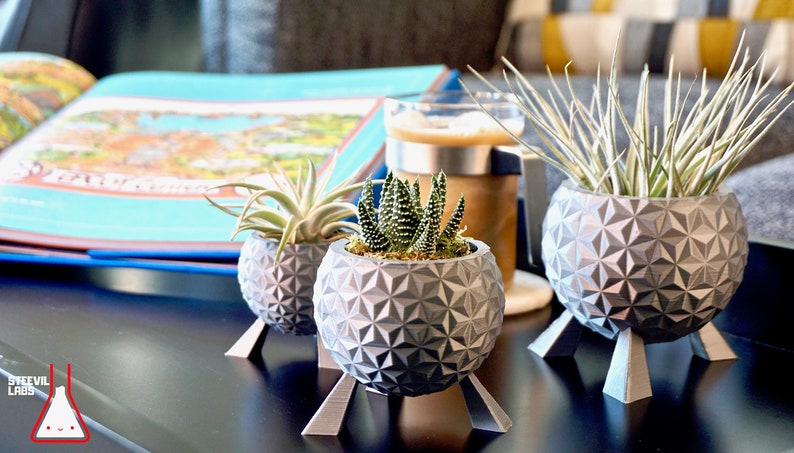 Monomera3D
The deeper tone of this Spaceship Earth Succulent Planter will make the green pop more if you're looking for that fresh look to add into any office space or home.  It still has that iconic Spaceship Earth glimmer that will draw attention to your pretty little plants!  If you don't want that glimmer, this shop also makes them in a matte grey color.  Both designs are offered in 3 sizes and starts at $14.00 each.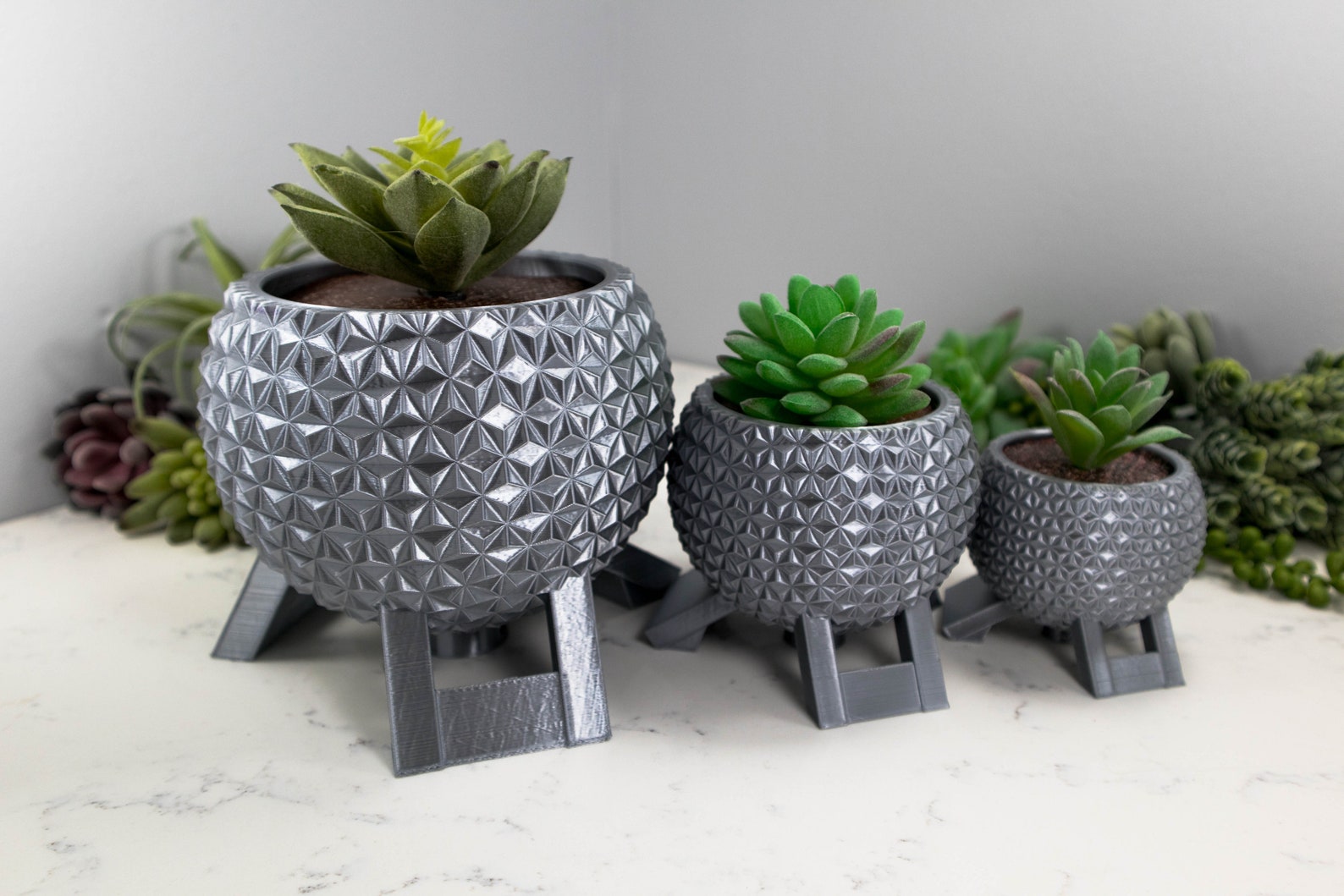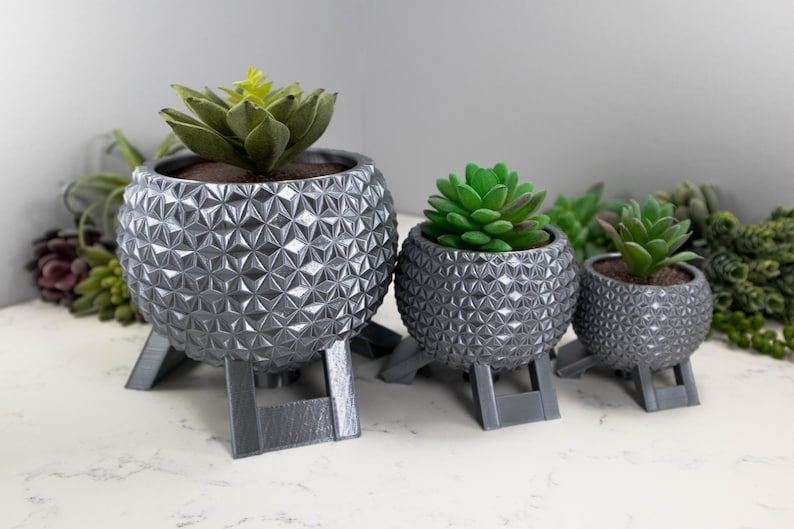 YeOldeProppeShoppe
You might start singing the song "Shiny" from the Disney movie Moana when you see this version of the Spaceship Earth Succulent Planter.  Indeed, it's very shiny, but it's a reminder of Spaceship Earth at night.  From different angles, this planter could catch light rays creating color just like the different colors its actual version is lit up with.  This one also comes in 3 different sizes ranging from $34.99-$64.99 each.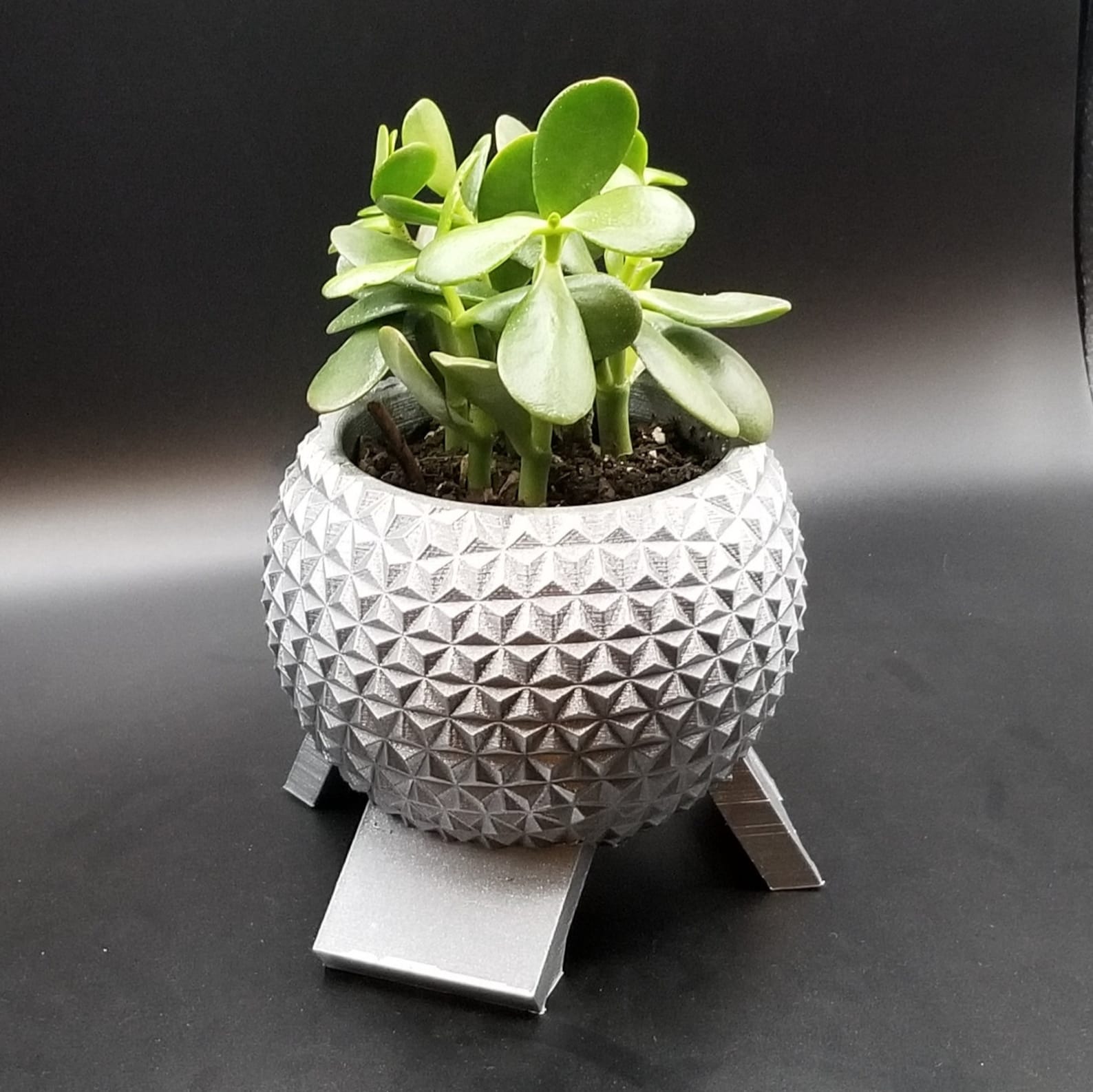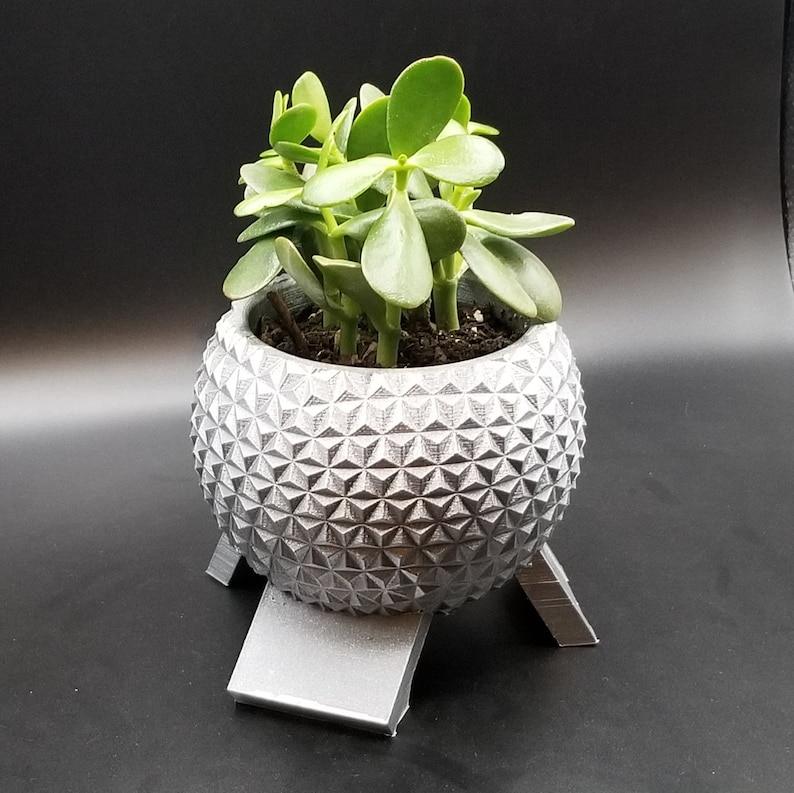 What do you think of these Spaceship Earth succulent planters? Do you plan to get one to commemorate the EPCOT icon?