Margot Robbie – star of Birds of Prey – will be the star on a new female-fronted Pirates of the Caribbean. Alongside Robbie, Disney called the Birds of Prey writer Christina Hodson – also Paramount's Bumblebee – to write this new film.
Related: Series Actor Says Disney is Discussing a Sixth "Pirates of the Caribbean" Movie
The story will take place in the same world as the original Pirates of the Caribbean movies that starred Johnny Depp and as Jack Sparrow.
Unlike the already announced reboot of the original franchise – being developed by the original Pirates of the Caribbean, Ted Elliott, and Chernobyl creator, Craig Mazin – the female-led story won't be serving as a reboot of Pirates of the Caribbean. The new movie is set to be a completely independent story with new characters.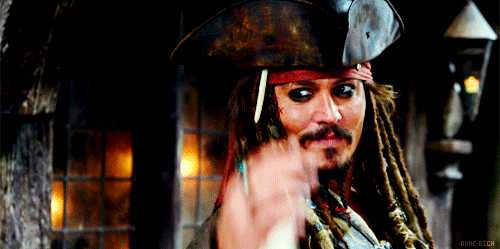 The longtime producer of Pirates of the Caribbean Jerry Bruckheimer was also called to produce, not one, but both Pirates projects.
Related: Karen Gillan Reportedly Being Eyed For Lead in Next "Pirates of the Caribbean" Film
So far, Disney has not released further information about the story's plots or characters. It can probably be assumed that the Disney female-led Pirates story will also be inspired by the Disneyland ride Pirates of the Caribbean just like the original movies.
Pirates of the Caribbean is one of the most lucrative franchises of all times, with box office numbers at around $4.5 billion between the five movies. Due to the franchises great success, besides a franchise being loved by fans of all ages, it is no surprise that Disney decided to bring the stories back.
"Yo ho, yo ho, a pirate's life for me!"
What do you think the new female-led Pirates movie will be like? Are you excited about it? Let us know in the comments below.