While on tour to promote his latest film, The Call of the Wild, director Chris Sanders took a moment to discuss his thoughts on Disney's upcoming remake of its classic animated film, Lilo and Stitch. 
Beyond the simple announcement that another Lilo and Stitch film would be made, Disney was mum about how they will approach the film, leaving many to wonder "If it's going to be live action, how are they going to make Stitch?"
Making headlines for using a CGI dog in his live action film, original Lilo and Stitch co-director Chris Sanders discussed the idea of how Disney could make the character Lilo or Stitch work in a live action setting. He first explained why he decided in 2003 to go with traditional animation rather than explore the emerging world of CG like so many other films at that time.
Sanders said:
"I definitely thought CG was, not at that point, up to the task of turning [Stitch] into something that would be visually not disturbing. With traditional hand-drawn animation cells you can make it in a particular way you can look at that and not see it as odd. If you think about a reinterpretation of Lilo as a CG character, she would just look very strange because I think she'd feel very Muppet-y because of her big mouth, while in the hand drawn realm she looks pretty normal."
Then he went into detail about how Lilo and Stitch could be approached today:
"Even though he was very bizarre, I think you could buy that people would accept maybe that he was some sort of dog and not just run screaming from him [in the animated movie]. But in live-action with real people that's going to be different. I don't think you could put a literal Stitch in there and believably think that people wouldn't just run away from him. So I'm very curious what angle they will take on him."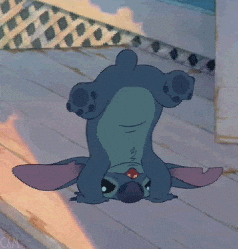 Perhaps the most anticipated news involving this remake will be how Walt Disney Studios decides to go with producing a Stitch that is true to its original character but also does not become the freakiest thing imaginable.
CGI seemed to blend well with live action in Disney's recent remakes such as The Jungle Book, Aladdin, and Pete's Dragon. But, time will tell soon enough which way Disney decides to do with its Lilo and Stitch remake. 
What do you think about a live-action Lilo and Stitch remake? How do you think they should approach the design of Stitch as well as the other alien characters like Stitch's creator, Dr. Jumba Jookiba? Let us know in the comments!
Source: whatsondisneyplus.com