Since the news broke that Walt Disney Studios was planning a live-action remake of it's 50th Animated feature Tangled, there has been a heated debate across social media as to who should be cast for which roles. Well, it turns out one actor has already thrown his hat into the ring: The Punisher star Ben Barnes.
The English actor declared his interest in playing Tangled's leading man, Fynn Rider–aka Eugine Fitzherbert–on twitter, tagging Walt Disney Studios. He said, "I am so up for this…even down to the little chin beard!" We can appreciate his level of commitment.
I am so up for this @DisneyStudios …even down to the little chin beard! #Tangled https://t.co/oBx8g7pIJW

— Ben Barnes (@benbarnes) February 16, 2020
There is already a striking resemblance but is Barnes a good fit for the role? His latest role in Marvels' Netflix series, The Punisher, is the super-villain Jigsaw/Billy Russo. He also starred in HBO's Westworld. Definitely a recent repertoire for playing darker roles than Flynn Rider.
Related: Is Jon Bernthal returning as The Punisher in an upcoming Disney+ show?
However, the actor has made attempts to use his connections in the Marvel Cinematic Universe via The Punisher to transition into a good-guy role. He was quoted saying, "I was definitely talking about a couple of superheroes last year [with Marvel]. No. It didn't work out for whatever reason, but definitely, there's still room for that in my future. As long as they hurry up. I don't want to be a 50-year-old superhero."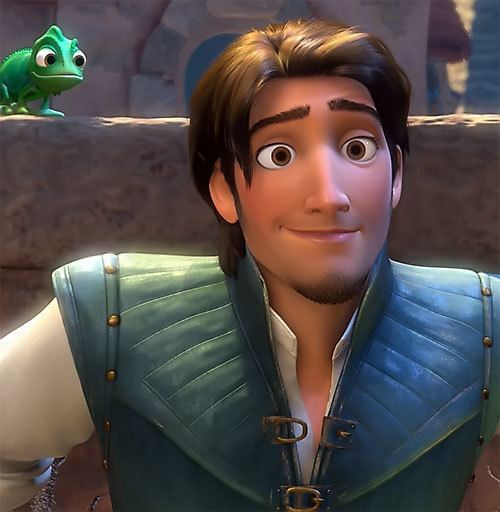 Related: PREVIEW: "Westworld" Season 2 premiere shows us what happens when hosts are in charge
But Barnes is no stranger to a Princely role. He had the honor of playing Prince Caspian in The Chronicles of Narnia film trilogy. And he played the role with all the grace, dignity, and heroic swagger that such a position demands. His first film, The Chronicles of Narnia: Prince Caspian, was produced by Walt Disney Pictures. His second, The Chronicles of Narnia: The Voyage of the Dawn Treader, was produced by former 20th Century Fox.
Flynn Rider's original voice, Zachary Levi, is already in a superhero role: Shazam in Warner Bros.' DCEU. While Levi could return to the role himself without a doubt, it is questionable if he will have the time to do it. If Levi were to do it, he would be the first actor in Disney history to play his character in both the original animated film and the live-action remake. And it would be even more historic to see Mandy Moore also reprise her role as Rapunzel.
Disney's Live-Action Tangled remake remains castless for the moment, and the online debates can continue to go on.
Related: Disney Fans Predictions On Who Should Play Rapunzel In Upcoming Live-Action
What do you think of Ben Barnes playing Flynn Rider in Disney's Live-Action Tangled remake? Who would you want to see play the role? Let us know in the comments!