Attention Disniacs! A new Dole Whip treat is now available at the Sunshine Tree Terrace in The Magic Kingdom. The coconut-flavored Kakamora Dole Whip Float.
Back in December 2019, Inside the Magic reported that the Moana themed treat was introduced during Mickey's Very Merry Christmas Party. We also said it was only available during Mickey's Very Merry Christmas Party. But Disney decided to make at least one of your wishes come true: you won't have to wait any longer to try this delicious dessert.
Walt Disney World announced this week that the Kakamora Dole Whip Float would be available all day every day!
You can purchase your own Kakamora Dole Whip float at the Sunshine Tree Terrace stand in Adventureland. It is made of rich, creamy coconut soft-serve with pineapple juice, blue curaçao syrup. A cute little chocolate Kakamora cake pop tops the ensemble making this one of Disney's most photogenic Dole Whips yet.
Unfortunately, this dessert is not available for mobile orders just yet. You will have to actually stand in line for it at the Sunshine Tree Terrace. But, come on! It's worth the wait, right?
Related: Disney Debuts NEW "I Lava You" Dole Whip: Complete With Pop Rocks
The Kakamora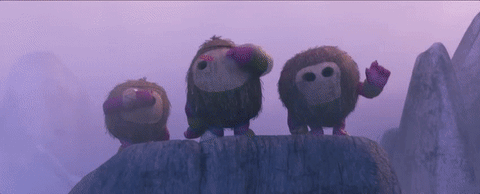 Introduced to Disniacs in the animated feature film Moana, the Kakamora are a tribe of tiny seafaring people that challenge Moana and Maui for the heart of Tafiti. While Moana admits that they look "kinda cute" at first, she learns fast that they are not. In fact, they are quite ruthless.
The most iconic–and comical–aspect of these pigmy pirates is that each individual is encased in his/her own coconut, using a form of morse code by tapping on the shell and drawing faces on the outside to adequately express emotion to others. (We have a feeling that's probably why the Kakamora Dole Whip is coconut flavored. But, we don't have any confirmation on that.)
Have you tried the Kakamora Dole Whip Float yet? Are you planning on trying it during your next Walt Disney World visit? Let us know in the comments!