This week, The Walt Disney Company's (DIS) stock price recorded four different highs on the New York Stock Exchange (NYSE). It set a new 52-week high, a new closing high, new opening high, and an all-time high. It was also Disney's second record high since the launch of Disney+ which to date boasts over 15.5 million downloads, including five million strictly from app downloads.
Today, November 25, 2019, the stock closed on the NYSE at $151.47/share. This marks the third consecutive day closing above $150/share. Now, as Wall Street goes home and everyone makes final preparations for Thanksgiving, let's take a moment to break down the stock's performance over the past three days.
Monday, November 25, 2019
The Walt Disney Company (DIS) started the holiday week by setting a new record closing price. The stock also broke $150/share for only the second day in its history.
Open: $148.80
Daily High: $150.21
Daily Low: $147.70
Close: $149.69
Tuesday, November 26, 2019
The Walt Disney Company (DIS) opened above $150/share for the first time in its history, setting a new record high opening price. Throughout the day, the stock climbed to $153.41. This is not just a new 52-week high, but it is the highest price The Walt Disney Company has recorded in its entire history. After hitting that high, the stock staggered down to a low of $150.61 but bounced back to hit its latest record closing price of $151.64. Tuesday marked the first day in company history DIS remained above $150/share.
Open: $151.75
Daily High: $153.41
Daily Low: $150.61
Close: $151.64
Wednesday, November 27, 2019
The Walt Disney Company (DIS) set another record high opening price at $152.30/share. This is also the second consecutive day DIS stayed above $150/share. At close on Wednesday, DIS marked a 5-day change of +3.10% since Thursday, November, 21.
Open: $152.30
Daily High: $152.57
Daily Low: $151.15
Close: $151.47
Related: Disney+ is getting a million new subscribers every single day
This climb is the latest chain of events in a +38.15% year-to-date change for The Walt Disney Company. Much of the credit for this climb has been given to Disney+ which earned over 10 million subscribers within the first 24 hours after launch, and now boasts over 15.5 million downloads. Whether or not the direct-to-consumer streaming phenomenon truly deserves the lion's share of this credit, there's no denying that watching Disney's stock price has gotten a lot more interesting.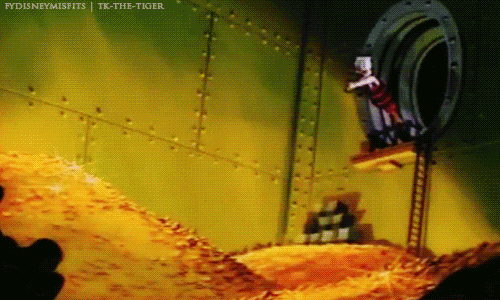 Source: money.cnn.com; markets.businessinsider.com; finance.yahoo.com