It's a first-world problem, we get it. But those noodles, man.
People love the 'Ohana noodles so much that "Ohana" was trending on Twitter yesterday amid the menu lamentation regarding the reopening of Disney's Polynesian table service next month. Characters will, of course, not be present during the phased reopening of this Walt Disney World restaurant, but we were at least hoping to see our favorite menu item served up family-style, as a never-ending bowl of teriyaki-flavored golden strands.
But alas, no.  And we need them back. 
No Noodles…
The Disney Parks Blog announced that 'Ohana would be reopening for reservations and character-less dining next month, including descriptions of the standard all-you-care-to-enjoy breakfast as well as family-style dinner platters. We started drooling at the supper description, reading about our steak, chicken, sausage, and shrimp…. casserole? Ew, I think?  Where is the shrimp on the stick?? Um…that's odd, but ok, let's keep reading.
Mmmm, potstickers, wings, and the signature…. bread pudding? Ok, yeah it's very good… but where are the NOODLES? The yakisoba noodles are the iconic, serve-them-to-me-first dish that 'Ohana diehards love. And in the official Disney post, they are nowhere to be found.
'Ohana at Disney's Polynesian Village Resort (Opening July 9; bookings available June 10)

With the backdrop of tropical greenery, 'Ohana will again offer their fabulous all-you-care-to-enjoy breakfast and dinner offerings when they reopen. Although Disney characters will not be hosting breakfast, a strolling musician will entertain guests for dinner.

For breakfast, start with pineapple-coconut breakfast bread, move on to Stitch and Mickey Mouse waffles, then dig into "eggs"cellent breakfast skillets with ham, sausage, and breakfast potatoes.

The 'Ohana dinner features all-you-care-to-enjoy platters of grilled beef steak, roasted chicken, sausage, and island shrimp casserole served with fried rice and roasted broccolini. And yes, 'Ohana pot stickers, crispy soy chicken wings, and the signature 'Ohana bread pudding served warm with caramel sauce and vanilla ice cream are back! Yippee!
Why We NEED 'Ohana Noodles Back
But seriously, we go to 'Ohana for the noodles. We order the room service meal, "Twilight Feast" (that feeds 2-3) 'Ohana buffet in our cozy rooms for the noodles. Did you know you can ask them to send extra noodles with the Twilight Feast? It's my favorite #noodlehack.
Ask anyone that loves to visit 'Ohana, and they will likely tell you that the 'Ohana Noodles make the top of the tasty list (along with the Lapu Lapu cocktail that's served in a pineapple).
We understand that as the pandemic wanes, supply chains are inevitably going to be frustrated, but in January 2019, the noodles vanished, and after either an outcry or supply chain revamp, they reappeared on the menu. We've got all our fingers and toes crossed that this is the case right now, but Disney, hear our plea! We crave 'Ohana noodles!
To sum up this toddler fit of an OpEd, why do we need noodles? We just do. We love them. Likewise, we endear them to our stomachs. We adore the flavor, the texture —  they are the perfect (how in the world do they keep them that warm?) carb.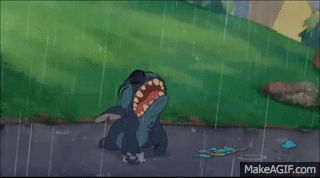 DIY 'Ohana Recipes
While we're begging, pleading, and possibly waiting for the 'Ohana Noodles to come back to the main menu, we'll try our hand making them at home. This DIY Yakisoba Teriyaki Noodles recipe is straight from a copycat Disney recipe by Martha Hayton.
We're also planning to drown our noodle sorrows in a make-at-home bread pudding,  which is the traditional dessert served at 'Ohana, and something Disney Guests must try eating (or making!) at least once in their vacation lifetime.
Do you love the 'Ohana Noodles? Leave us a comment about why you want them back!