With great power comes great responsibility.
Tom Holland shot into stardom after making his Marvel debut as Peter Parker/Spider-Man in Captain America: Civil War (2016). Five Marvel movies later, including the upcoming Spider-Man 3 (untitled) that's currently being filmed, and you'd think his career with Marvel was set. However, that wasn't always the case.
It may seem strange now, but Holland admitted that he thought Marvel would fire him before his Spider-Man swung onto the screen.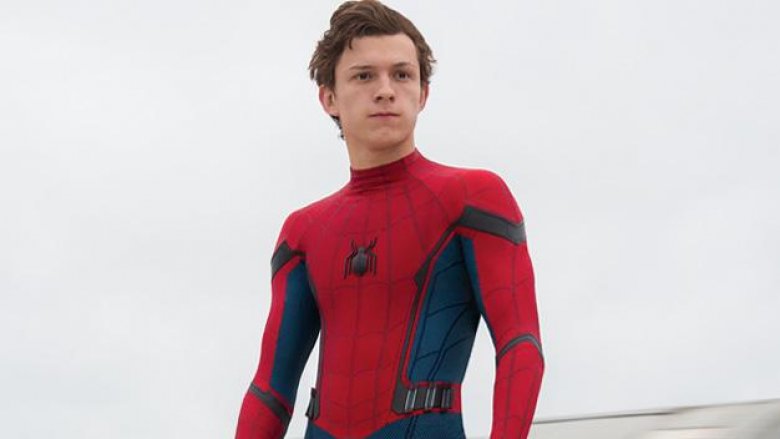 Related: New Sony 'Spider-Man' Spinoff Reportedly On the Way!
Before making his Marvel debut in 2016, Holland was convinced that he didn't land Peter Parker's role during auditions. You may not believe it now, given that he's currently filming his third Spider-Man movie, but years ago Holland thought Marvel passed him up.
In a recent interview with Variety, Holland said:
From the moment of shooting Civil War to Spider-Man: Homecoming, I was convinced they were going to fire me.
Of course, nerves and anxiousness got to Holland, but he continued:
I don't know why. Civil War hadn't come out yet, and I just didn't hear anything from anyone. I can't really explain it. It was awful, but they didn't — obviously. It's been crazy, mate. I've loved every minute of it.

Related: Fans Excited About the Prospect of Mysterio Returning in 'Spider-Man 3'
Tom Holland's breakout performance of Peter Parker/Spider-Man in 2016's Captain America: Civil War broke the internet. By the opening night of the Russo Brother's Marvel movie and Tom Holland instantly became a household name. Devoted Spider-Man fans soon welcomed the web-slinging newcomer as one of their own, and now Holland's performance of your friendly neighborhood Spider-Man is one of the highest regarded amongst them.
Soon after, Tom Holland became a cultural icon for always spoiling upcoming Marvel movies. From accidentally spilling the beans on Spider-Man making it to space or confirming a third Spider-Man film before Spider-Man: Homecoming even came out, fans all over the world couldn't help but love Holland.
Related: Disney Shares First Look at Tom Holland in New Spider-Man Ride!
As for Holland's future as Spidey, it looks like it isn't going to be over anytime soon. In fact, Disney just released a behind-the-scenes look at their newest attraction coming soon to Avengers Campus at Disney California Adventure Park — WEB-SLINGERS: A Spider-Man Adventure.
Any MCU movie with Holland's name attached to it packs true blockbuster action and gives every Marvel fan a deeper look into the origin story of their favorite superhero.
Do you like Tom Holland as Spider-Man? Let us know in the comments below.