Hayden Christensen has become known the world over as the 'man behind the mask' — Anakin Skywalker/Darth Vader. But, there is one person who still remains unaware of his cinematic identity: his daughter Brair Rose. That is, according to Christensen's ex Rachel Bilson.
"Luckily, she's not aware that her dad is one of the biggest villains of all time," she told Us Weekly on Friday, December 11. "When that [time] comes, I don't know how that'll probably fare in school because nobody will mess with her!"
Bilson and Christensen were together between 2007 and 2017, and have been successfully co-parenting their daughter Brair Rose since their separation. Brair Rose is only six-years-old at the moment, so it is easy to understand why the life-altering news has not been broken yet.
After all, we all know how Luke (Mark Hamill) handled such news…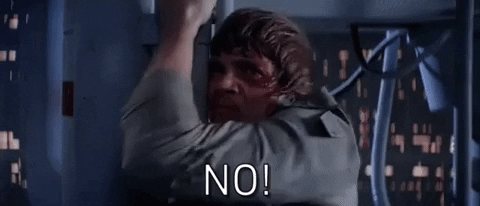 At the Walt Disney Company's 2020 Investors' Day event, Lucasfilm President Kathleen Kennedy announced that Christensen will finally be reprising his role as Darth Vader for the upcoming Disney+ mini-series, OBI-WAN KENOBI: The Original Series. And, she added that there will be the "rematch of the century."
"It was such an incredible journey playing Anakin Skywalker," Christensen said in a press release on Thursday, December 10. "Of course, Anakin and Obi-Wan weren't on the greatest of terms when we last saw them. It will be interesting to see what an amazing director like Deborah Chow has in store for us all. I'm excited to work with Ewan again. It feels good to be back."
Read More: Hayden Christensen, Ewan McGregor Break Silence on Darth Vader Return
Little is still known about the highly-anticipated Obi-Wan Kenobi series, including how much screen time we can expect Christensen's Vader to have during the six-episode standalone season. But, one is still left wondering how Darth Vader is going to tell his real-life child "I am your father."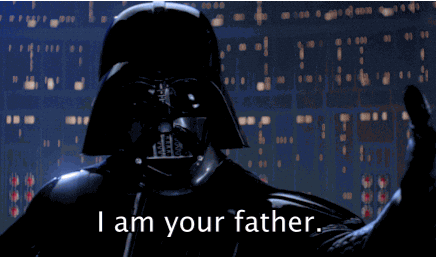 OBI-WAN KENOBI: The Original Series is scheduled to start production in London in January 2021.
Christensen is the latest actor to play Darth Vader. While the voice was always provided by James Earl Jones, originally bodybuilder David Prowse was the man behind the mask for the original Star Wars Trilogy. Prowse passed away earlier this year at the age of 85.
When do you think it would be the right age to tell a kid her father is Darth Vader? Let us know in the comments!