Gentlemen, that time of year is almost upon us once again.
Halloween–or "Spooky Season" as you've probably heard it called most–has officially come to an end, and the Holiday season is drawing near. Now, Christmas shopping can take a toll on any man trying to satisfy the women in his life, but to those who have been… blessed… with a self-proclaimed Disney Princess–or Princesses–this magical time of year carries with it a unique level of magic.
You see, even while she was repacking the boxes of Not-So-Scary, Haunted Mansion, and Nightmare Before Christmas paraphernalia–though, the Nightmare stuff will probably stay out–your princess was already wishing upon every star, drawing up a list that is no doubt three miles long, and leaving it all up to their fairy godmothers: you.
Sorry dudes, you're the real magic makers. They may not be exactly direct about it, but they are putting all their faith, trust, and pixie dust in you to deliver the goods come December 25. And the least that I can do from my position is help make this challenge a little less daunting so you can absolutely crush it this year!
So brace yourselves. It's time to tackle something scarier than any haunted house. It is time you finally learned how to conquer Christmas shopping for your Disney Princess!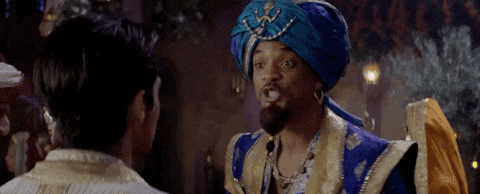 Which Disney Princess: Girlfriend/Wife or Daughter?
Okay, first thing's first: There are technically two kinds of Disney Princess: The Wife/Fiancee/Girlfriend/"Friend," and the daughter.
This distinction should come naturally to you. If you are reading this, it is a good chance that you have a Princess of the Wife/Fiancee/GF variety because honestly, I am expecting this kind to find this article and show you. As for the second variety, ask yourself–or your Princess–this question: "Do I have a daughter?" If she answers "no," you don't have to worry. If she says "yes," well, I hope your daughter doesn't hear you ask that question.
I want to also pause a second to acknowledge and praise any single dads reading this article and going the extra mile for their little princess this year. Adoptive dads as well. You may be her prince, but you're a freaking king in our eyes.
Since both kinds of Disney Princess require their own special kind of magic, we will go over each one at a time.
The Daughter Disney Princess
Let's be honest, if you have a daughter she's number 1 in your heart and her mother's heart, so it's okay to take care of her first.
When it comes to holiday shopping for her, you have to ask yourself a list of questions. I will list each question and I will help you answer each one.
1. Who is her favorite Disney Princess?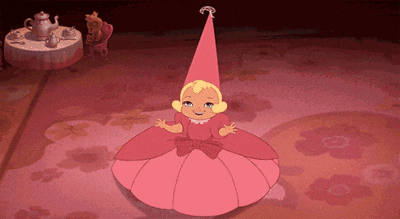 Most dads will be able to figure this one out through the following deduction (if they're paying attention): What princess did she want to be for Halloween? What Princess does she play or play with most during playtime?
2. What is her favorite Disney Princess movie?
Or another way to ask this question: What has been the only Disney Princess movie that has been watched in your household recently? Usually, the answer to this question will align with the previous question. For example, if her favorite movie is Tangled (the one with the girl with the really long hair) there is a good chance that her favorite princess is Rapunzel. But that may not always be the case, so this is something to look out for.
3. Has she designated the family pet a Disney Animal Sidekick? If so, who is it?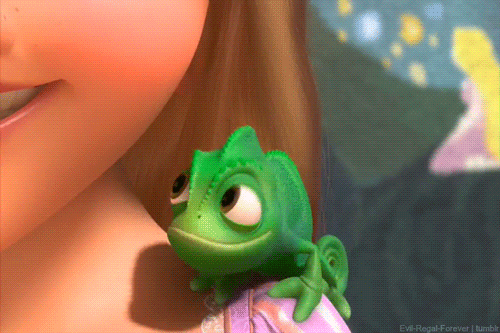 Whether it is a stuffed animal or your loyal dog you got during your days as a bachelor, every Disney Princess is a friend to all the animals and needs a proper animal sidekick.
If you find yourself still up a creek without a paddle, remember you can always ask her mom or the babysitter.
Hopefully, the answer to all three of these questions will all fall into the same franchise. But in the case you have a little Rapunzel who is obsessed with Moana and insisted on naming the cat Max after Prince Eric's dog in The Little Mermaid, magic will only get you so far. May the Force be with you.
4. What's missing?
Do not answer this question until you've answered the first three! 
Once you deduce her favorite princess, favorite princess movie, and favorite animal sidekick. Look around her and ask "What's missing?" By this, I mean:
Has she fabricated her own make-believe version of authentic Disney merchandise?
Has she cast non-Disney toys as Disney characters in her playtime?
Is she old enough to have a live puppy instead of a stuffed one?
If you answer any of these questions with "yes," then I would suggest that this Christmas, she gets the real thing. Nothing beats authenticity.
Don't be afraid to think outside the box though. For example, if her favorite animal sidekick is Sven–the reindeer from Frozen–why not "adopt" one at your nearest zoo or sanctuary in her name and name him Sven? Just a thought.
The Girlfriend/Fiancee/Wife Disney Princess
I hate to say this, boys, but this is the harder option. Now we're on to the other Disney Princess in your life.
First, it is important to remember that within each "grown-up" Disney Princess, there is still the heart of that little girl. So, you must ask yourself the same three questions as above.
Who is her favorite Disney Princess?
What is her favorite Disney Princess movie?
Has she designated the family pet a Disney Animal Sidekick? If so, who is it?
But the Disney Princess has had years more of Disney park experience which means she has had more time to gather attraction preferences, park preferences, and hours logged in those super-fancy in-park shops and the online realms of shopDisney, Pinterest, etc. She also actually has real-life to deal with as well so practical everyday applications are also important. (Depending on the age of your daughter(s) these extra factors might also apply to them)
So you must also ask yourselves the following questions:
1. What is her favorite Disney Park, Land, Attraction, Resort Hotel, and Restaurant?
Is she crazy about the Haunted Mansion? Does she have to stay at the BoardWalk every time she visits Disney World? Does she still talk about dinner you both shared together at California Grill or Be Our Guest?
Answering this question will help you narrow down the overall theme of your gift. You may not know exactly what item you will get her per se, but you will know whether or not it should be, say, Haunted Mansion themed or somehow connected to the Magic Kingdom as a whole or her favorite hotel/restaurant.
For example, some of the Disney Princesses here at Inside the Magic are obsessed with rides like Haunted Mansion, "it's a small world," and Jungle Cruise. Others adore Animal Kingdom.
2. What kind of jewelry does she wear?
Does she wear a Pandora or Alex and Ani bracelet? Does she love her earrings or is she more of a necklace kind of girl? There are scores of high-quality Disney-themed jewelry options out there, boys. And she has likely had her eye on some form of new jewelry that she has been dropping hints about all year. Just remember: Don't be original! If she never wears it, this Christmas will not be the first time she does!
3. What accessories does she use most often?
Is she a coffee or tea kind of girl? Does she always wrap herself in a blanket when she sits on the couch? What does she do for work?
Adding this level of practicality into your gift-giving is a good idea because not only will you satisfy her Disney fix but it also shows her that you care about her enough to invest in things that will make each and every day that much better.
Examples of these include Disney-themed coffee mugs, "snuggly" blankets and sweaters, and other things like Disney-themed desk decorations and blue screen glasses. These also, most-likely do not have to be themed after the Disney Princesses. Simply Disney-themed with her favorite classic characters (which you would also have to know.)
Of course, if you are still in doubt about any of these, you can always check her Pinterest boards, or ask her best friends for help. (If they are the right kind of friends, they will love that you are putting in this extra effort and will be more than happy to help you.)
Gift Ideas for Your Disney Princess
While I mentioned plenty of gift ideas as I helped you answer important questions above, I thought it would be extremely helpful to see some more examples. So here are some things from the Christmas Wish Lists of some of the Disney Princesses we have on-staff here at Inside the Magic and their daughters!
Wish List Examples
If you are unable to do in-person Disney Christmas shopping at your Disney Store, or at the World of Disney stores at Disney Springs at Walt Disney World or Downtown Disney District at the Disneyland Resort, the official online Disney Store, shopDisney is a great place to view available merchandise and get ideas, and you can also surprise your Princesses–and even your whole family–with an annual subscription to Disney+.
Related: Holiday Gift Guide: Support Disney Cast Members & Their Small Businesses
Last Thoughts
1. Don't Forget About Experiences!
While I will always recommend having some sort of Disney-themed gifts wrapped beneath the tree this year, no Disney Princess will be disappointed opening a box on Christmas morning containing some sort of confirmation that she is going back to her favorite Disney park or Resort Hotel with a reservation at her favorite restaurant. And our friends at Academy Travel can help you make this next visit as magical as possible.
You could also start finally planning that Disney proposal. Click below for more help on that:
Related: The Gentleman's Guide to Proposing at Walt Disney World
2. Remember: You Are Her Prince! Act Like It!
No matter what you give her, you can always give it to her from the standpoint of her prince. It could be as simple as writing a note saying "Merry Christmas, Blondie!" if she loves Rapunzel or "For the Jasmine to my Aladdin, my one true love," or some corny stuff like that! Putting yourself in the shoes of the proverbial prince to her favorite Disney princess will make this holiday season that much more magical no matter what you put under the tree.
At the end of the day as long as you put your heart into it, you will give your Disney Princess a truly magical Christmas.
Good luck, Gentlemen. Merry Christmas.