New guidelines have been released explaining how California will be moving forward with reopening businesses using California's Four Tier Plan as a "Blueprint for a Safer Economy." And it looks like this could mean Downtown Disney will be able to reopen indoor dining sometime in the near future.
We recently reported that California Governor, Gavin Newsom, is actively discussing the reopening of Disneyland, but it does strike up some questions on where Disneyland and other California theme parks fall under this Four-Tier Plan. Specifically, whether or not it's too risky to reopen Disneyland, even if it's allowed to do so.
Understanding Risk
It is well understood that different businesses have a certain level of risk to their patrons and staff when and if they reopen. From an article on the OC Register, we can better understand why theme parks stand at such a high risk level. Yes, much of it is due to crowds, but it is more about how the people in those crowds are in such proximity to each other.
"The industries that remain closed in California all have one thing in common: They drew tens of thousands of people during pre-pandemic times. That clumps theme parks together in the high risk category with convention centers, professional sports arenas and stadiums, major outdoor festivals and live indoor concerts and theater.

Stadiums, arenas and theaters all face the same problem in the COVID-19 era: They gather people together in confined seating arrangements that are often indoors or enclosed. The solution for those industries will be similar to movie theaters: Reduced capacity, only on a much larger scale."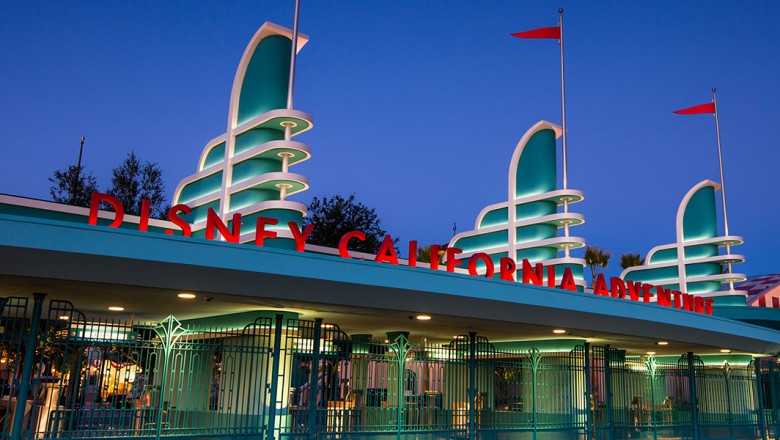 California's Four Tier Plan
As Disneyland Resort continues its projects to prep the theme parks and hotels for reopening, the increased activity around the property is in line with what is being seen from the county maps in accordance to the California Four Tier Plan. Orange County was recently taken off the watch list, but as it can be seen, it still sits in the "widespread" category. It is just over 1% away from being in the "substantial" category with San Diego County,  and that would mean that more businesses could be back in operation. But is it too soon?
Disneyland Guidelines
Disneyland is still waiting on more guidelines from state officials as Governor Newsom actively works on theme parks reopening. But when you analyze all the information above, it really comes down to whether or not Guests and Cast Members are going to be comfortable. Some may feel like it's not a great idea to rush into it right when the reported numbers are only beginning to lower in Orange County. With many of the almost one million Disneyland Annual Passholders residing in local counties, the surrounding areas need to be taken into consideration.
There is more than one way to look at this information though. Theme parks are in a higher risk category, but many are taking more precautions than lower-risk operations. Health and safety measures that are being taken at Disney World can be expected to be taken by Disneyland like temperature checks and hand washing stations, many of which aren't being taken at lower risk operations. This has made some people feel safer than going to those lower risk businesses like grocery stores. Those visiting Downtown Disney have shared their experience with this all over social media.
Need an expert to guide you through these changes as you navigate the Disney Parks on your next trip? Academy Travel agents understand these changes and will make sure your trip is magical. Reach out to them here!
What do you think? Is it too much of a risk to reopen Disneyland? Why or why not? Let us know in the comments!